You've probably seen an explosion of CBD products in local stores, across your social media feeds, and in e-mail advertisements recently. With the passage of the 2018 Farm Bill, industrial hemp has been legalized and derivative products, like CBD, are enjoying a wellspring of interest. Proponents of cannabis have long touted its health and wellness benefits, but the psychoactive effects and legal ramifications of marijuana have kept many people at bay. Industrial hemp, however, lets people explore the active ingredients in cannabis without the risks inherent in marijuana.
What's the Difference?
While hemp has been used in the past as interchangeable with both CBD and marijuana, the terms each have distinct meanings. In the simplest terms, under federal law, industrial hemp is cannabis plant with a THC concentration of 0.3% by weight or less. That means it won't get you high, and it's officially differentiated from the still federally scheduled marijuana. What industrial hemp does offer, however, is a plentiful supply of cannabidiol (CBD) and other active cannabinoids that could offer huge benefits for users' health, even to those users who have tried marijuana and found it wasn't for them.
Does It Work?
While the FDA has yet to approve CBD products in the concentrations available over the counter to treat, prevent, or cure an illness, disease, or condition, plenty of doctors and satisfied patients would disagree. In fact, it is often through independent research that people find out about the full benefits available from using CBD and decide it is the right answer for them. Whether via anecdotal reports on social media or through organized courses meant to empower them, they're deciding to explore the use of CBD for a variety of reasons.
It's Natural
Hemp has been used for millennia as a medicinal plant. It grows easily and requires little to no refinement to offer endocannabinoid support to its users. While the high-quality CBD oil found in premium hemp products has been processed to create a reliable, consistent concentration, that's a far cry from the dangerous, potentially addictive chemicals found in modern pharmaceuticals. This often comes with the additional benefits of thorough lab testing to ensure these products are safe, pure, potent, and free of contaminants or psychoactive substances like THC.
Self-Directed Therapy
The high cost of pharmaceuticals is also matched by the frequent high medical bills prevalent in western medicine. CBD, on the other hand, can be used how and when you want. Its usage is at your discretion, and you can use more or less when you need to. By empowering people to make their own health choices, they're able to live happier, healthier lives through the use of CBD.
It's Readily Available
Interest in hemp-powered health is driving a booming industry. While hemp is found in everything from grocery stores to corner stores, online shops can offer an array of CBD products tailored to suit a variety of uses with many different delivery methods and strengths. By offering a diverse selection of goods, it ensures that people can get just what they need to thrive with CBD's help.
Are You Ready to Meet Your Health and Wellness Goals?
You've already taken the first step in your research by learning more about CBD. Approach CBD with an honest evaluation of your needs and an open mind, and you can finally find the health and wellness assistance you've been looking for.
Pin This Post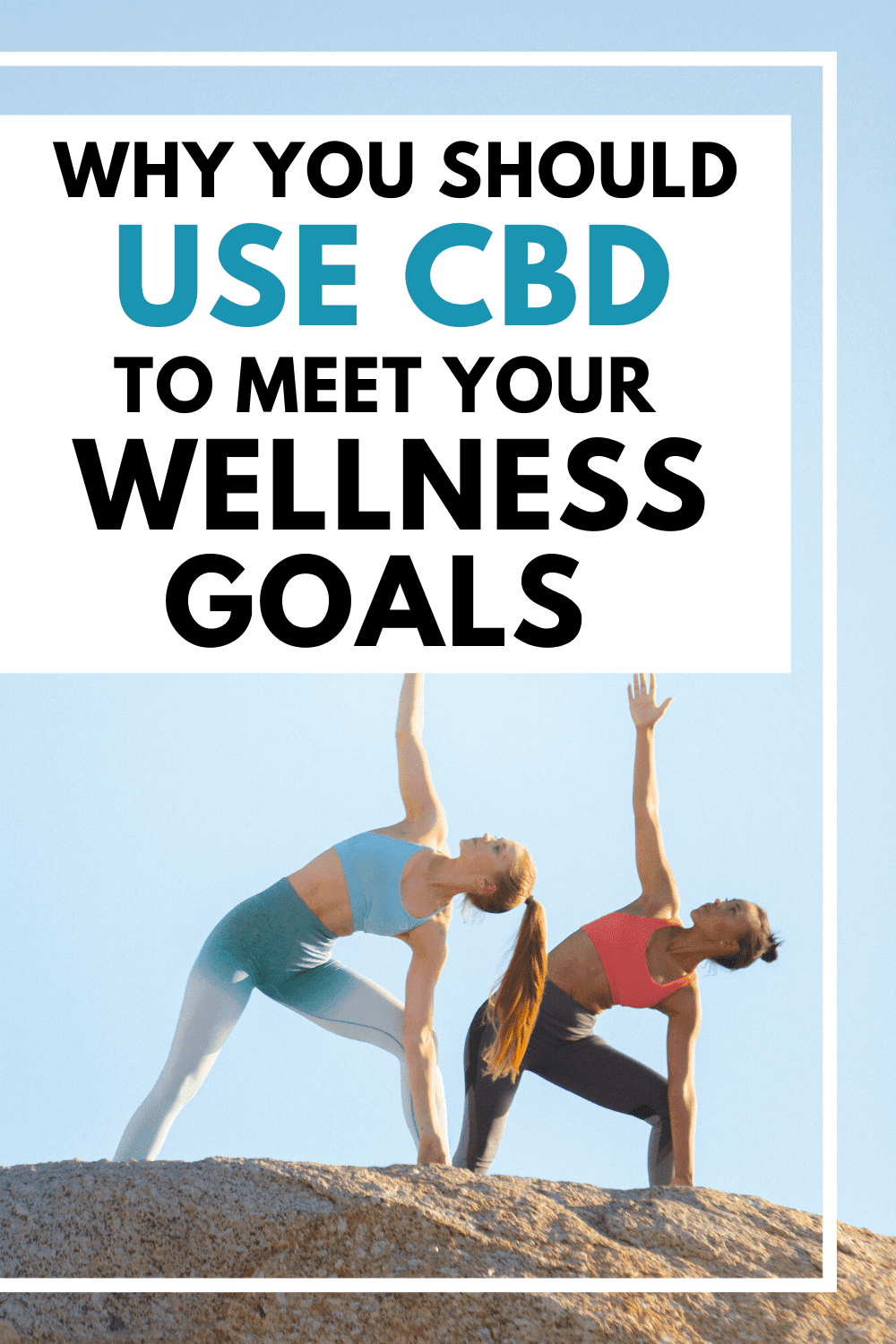 Share This Post