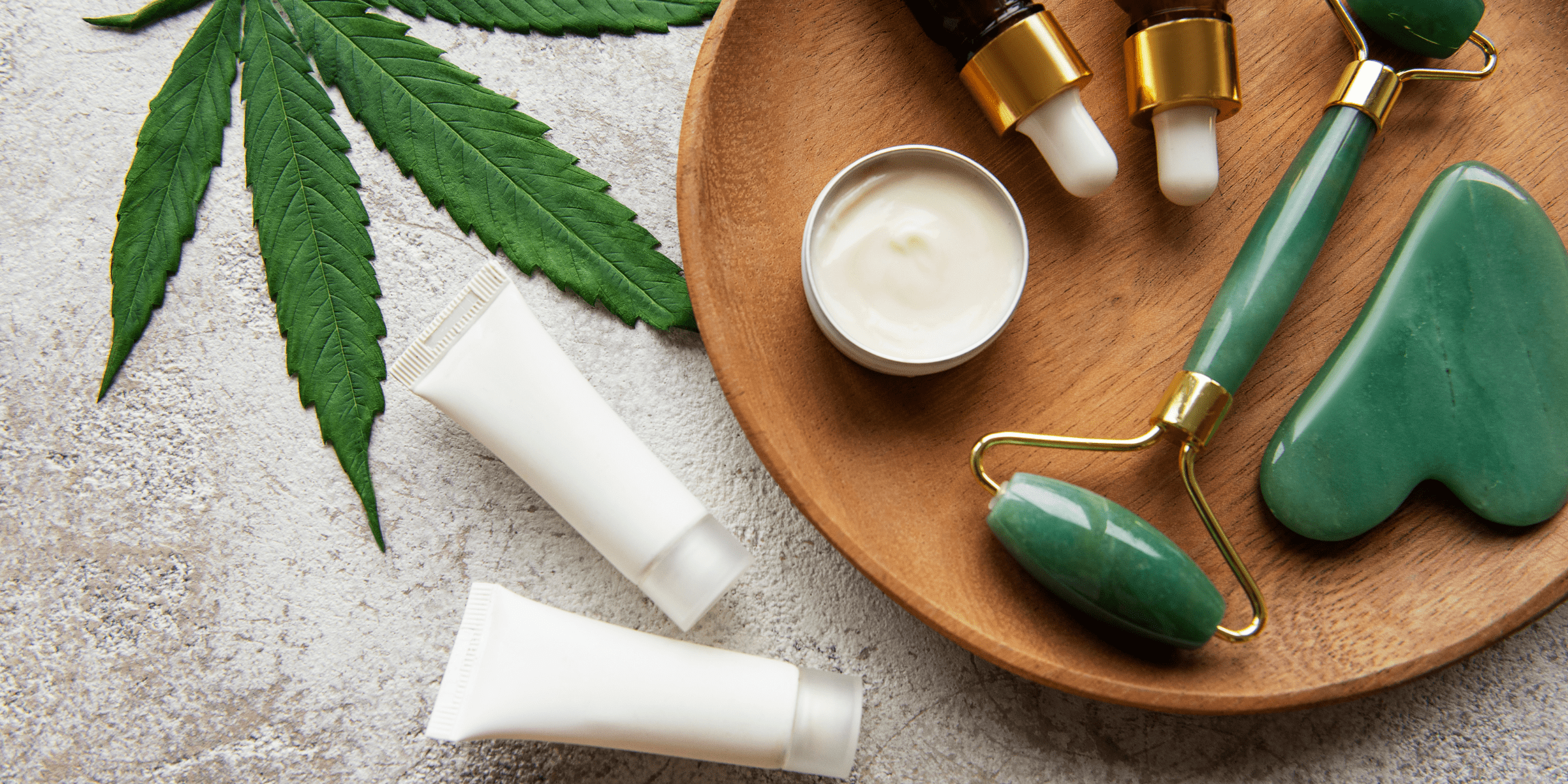 Many people know cannabis as a recreational and medical drug that can help people with things like pain relief and easing anxiety, but did you know that cannabis products like CBD oil and CBD-infused lotions can improve your skin health in a range of ways? Read on to learn more about the effects and benefits of cannabis for the skin.
Does Cannabis Work For the Skin?
So, does cannabis really work on the skin? Well, many scientific studies say that it can. In fact, there has been a lot of research into this topic, with many leading scientists identifying a range of CBD skincare benefits. And these products are becoming so popular that many leading beauty magazines are offering their own guide to CBD skin care products, too.
How does it all work? Research suggests that CBD, a natural compound found in the cannabis plant, is able to interact with cannabinoids in the skin. This may help to treat a range of common skin conditions like dryness, acne, and eczema, as well as provide much-needed moisture and nutrients for general skin health.
Cannabis for Dryness and Itching Skin
Many people suffer from dry or itchy skin from time to time, and there can be various causes of this, such as eczema or psoriasis. Fortunately, the anti-inflammatory nature of CBD may be able to help with both of these conditions, and others.
In fact, CBD has proven useful at hydrating dry skin and soothing areas that might be inflamed, itchy, or irritated. So, if you tend to have dry patches on areas like your elbows or knees, some CBD skin care products might be able to help you.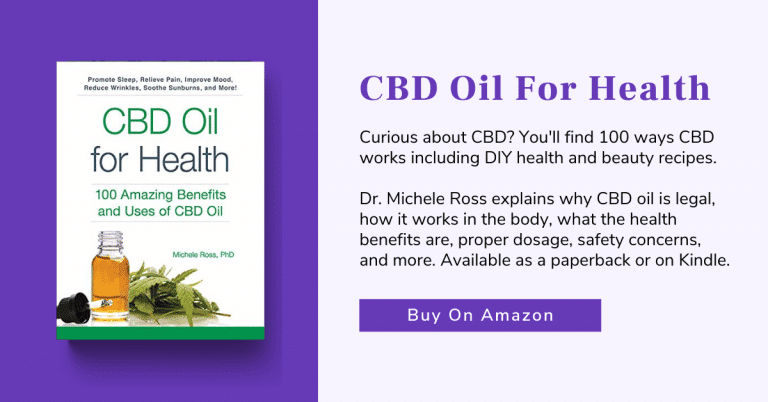 Reduce Psoriasis Symptoms With Cannabis
Psoriasis is a very common skin condition that affects literally millions of Americans. In fact, it's the most common autoimmune disease nationwide, and it often manifests itself in the form of red, itchy patches of skin all over the body. How can CBD help with this?
Well, studies have shown that compounds from the cannabis plant, like CBD, can be effective in controlling the production of immature skin cells that cause itchiness and irritation in psoriasis sufferers. Not only that, but CBD can also reduce pain and inflammation associated with the condition, too.
CBD Combats Acne Breakouts
Acne is another serious skin condition that affects a lot of people. It's often associated with teenagers and puberty, with pimples and breakouts occurring due to hormonal changes. However, many adults can continue suffering from acne issues as they get older.
Studies have shown that CBD can aid in managing your acne symptoms. It does this through its antibacterial properties that help to reduce the risk of infections and spots on the skin. Plus, CBD can control inflammation and moisturize the skin, which may also help in reducing the risks of acne breakouts.
CBD For a Bacterial Skin Infection
The skin is the body's first line of defense against disease and infection, and it can be exposed to countless microbes on a daily basis. These bacteria may trigger an array of skin infections, including everything from impetigo to cellulitis, leading to a range of symptoms.
Once again, cannabis can save the day. As explained earlier on, cannabis has natural antibacterial properties. It works to prevent bacterial growth and development, safeguarding your skin against infections.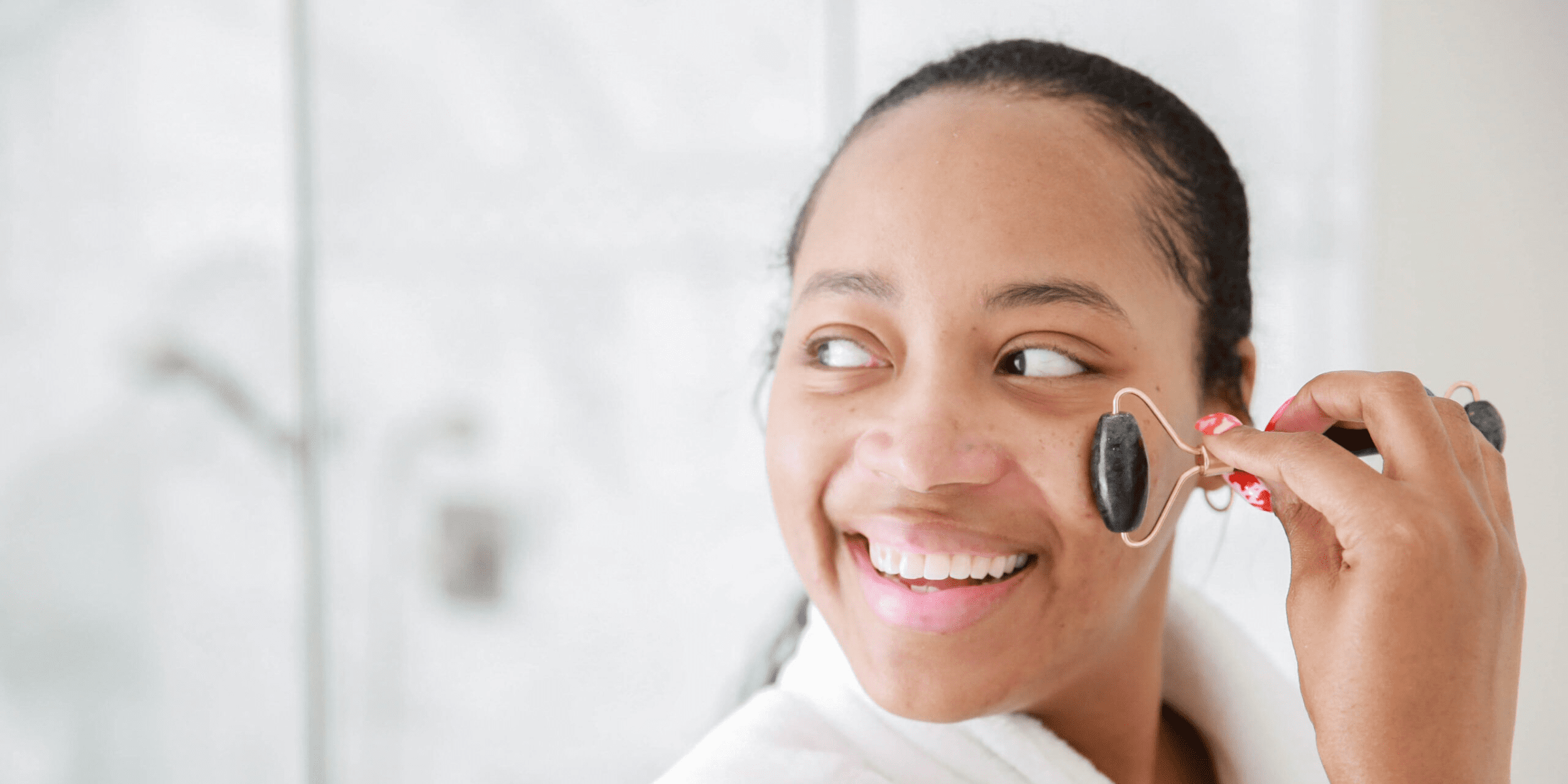 Cannabinoids May Prevent Wrinkles
Many people want to fight the signs of aging and keep their skin looking youthful and smooth as long as possible, even as they grow older. Well, several studies have shown that cannabis might be able to assist with this.
In fact, CBD has been shown to be even more effective than many of the chemical compounds used in leading anti-aging creams when it comes to fighting free radicals and strengthening your skin's supply of collagen to keep it smooth, elastic, and plump. This may aid in terms of reducing the risk of wrinkles and fine lines appearing.
Risks of Using CBD on Your Skin
So, CBD products have many potential benefits, but are there any risks associated with using CBD for skin health? Well, since the FDA doesn't officially regulate any CBD products, you need to be careful who you buy from.
It's best to focus on brands that use third-party testing to verify the quality of their products and look for CBD products that are free of unwanted ingredients like heavy metals and pesticides. Reading user reviews can help you find trustworthy brands to buy from.
Alternative Natural Skin Health Remedies
If you're worried about the possible risks associated with CBD products or prefer to use something different, there are plenty of other excellent natural skin remedies out there, including:
Honey – Honey as been used since ancient times to soothe and nourish the skin. It has antibacterial properties to prevent infections and inflammations, and it can also be used to treat mild skin irritations, dry patches, and even burns.
Tea Tree Oil – Tree tree oil is one of the most effective natural ingredients for soothing the skin. Like honey, it has its own anti-inflammatory and antibacterial properties, making it useful for treating acne and other skin conditions.
Coconut Oil – If you struggle with dry or flaky skin, coconut oil could be the answer. Studies have shown that this oil is one of nature's most effective moisturizers, providing a big boost of hydration with every application.
Pin This Post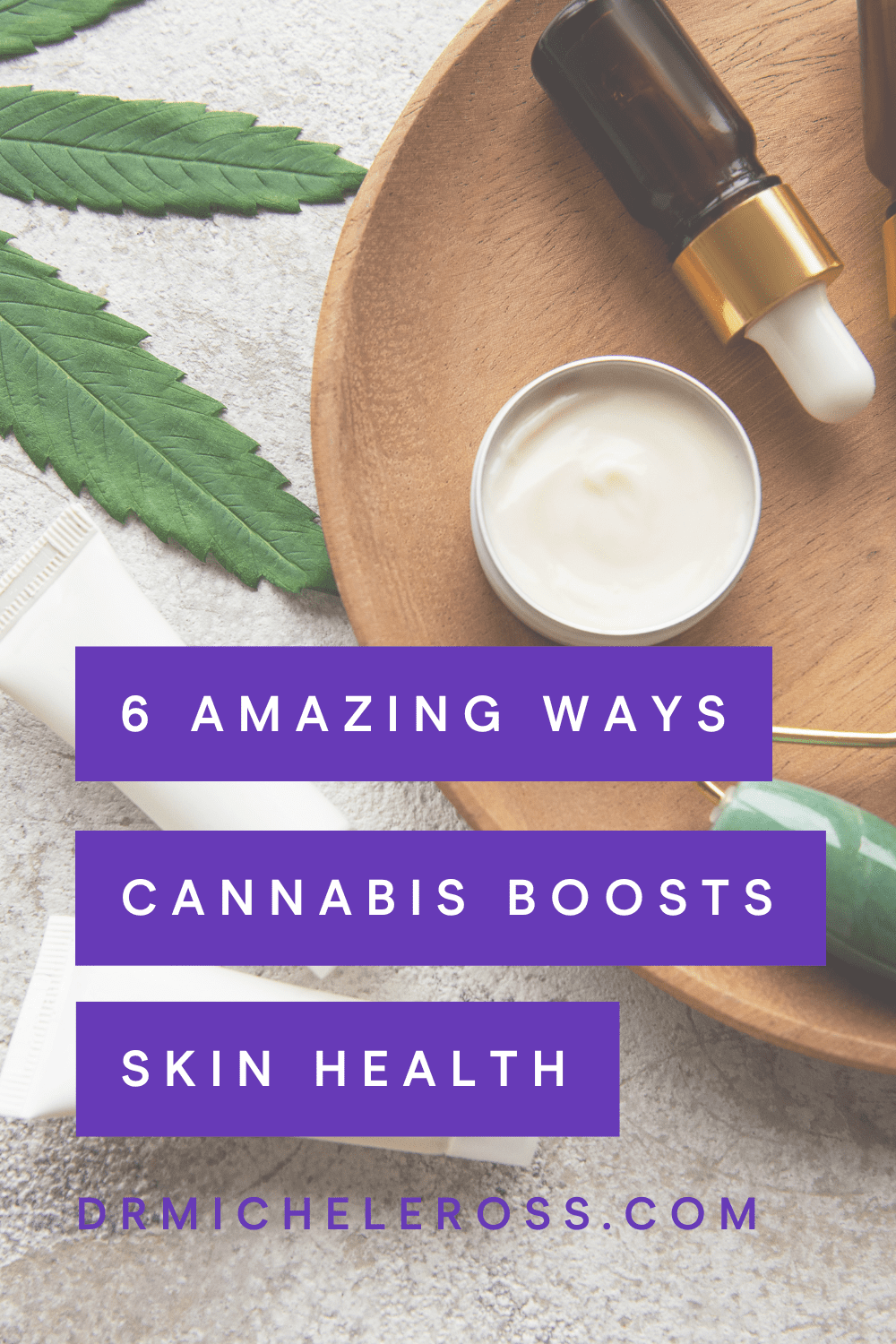 Share This Post