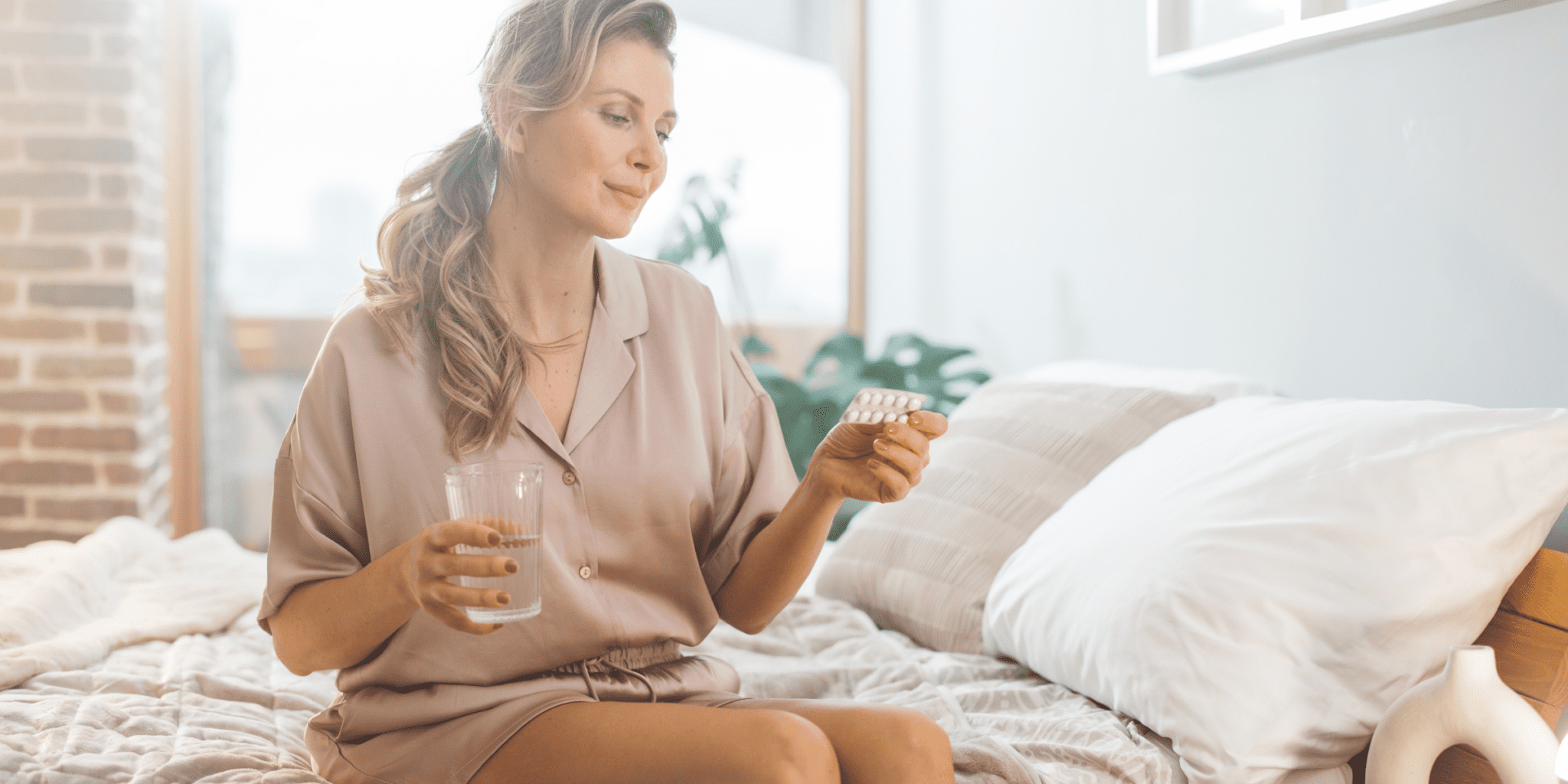 BioTE therapy, also known as bioidentical hormone replacement therapy (BHRT), has become an increasingly popular treatment option for both men and women looking to correct hormone imbalances and improve overall health and well-being. BioTE therapy utilizes bioidentical hormones – hormones that are molecularly identical to those produced naturally in the human body – to restore optimal hormone levels.
As we age, our hormone levels decline, leading to symptoms like fatigue, weight gain, low libido, anxiety, and more. BioTE therapy can help counteract many of these effects of aging by replenishing the body's supply of essential hormones like testosterone, estrogen, progesterone, and DHEA. Who is a candidate for BioTE therapy? Both men and women who are experiencing symptoms related to hormone deficiency can benefit. Candidates include women going through perimenopause, menopause, or post-menopause and men experiencing low testosterone (low T).
BioTE therapy is an appealing option because the bioidentical hormones used are natural rather than synthetic, meaning they are structurally the same as the hormones made by the body. This allows them to bind properly to hormone receptors and mimic the function of endogenous hormones. The goal is to return hormones to optimal levels, get symptoms under control, and help patients feel more youthful, energized, and healthy.
Benefits of BioTE Therapy
1. Supports Weight Loss and Metabolism
Getting metabolism back on track is a common goal with BioTE therapy. Low estrogen, progesterone, and testosterone slow down metabolic processes like fat burning. BioTE helps rebalance these key hormones to rev up the metabolism again. Additionally, many patients find that integrating BioTE supplements into their regimen further supports their metabolic goals and overall hormone balance. These supplements are designed to complement the therapy and provide an even more comprehensive approach to hormonal wellness.
2. Increases Energy Levels
Fatigue and low energy are very common with hormone deficiencies. Estrogen deficiency can lead to exhaustion, thyroid issues cause tiredness, and low testosterone reduces vitality. Patients report a dramatic difference in energy levels after starting BioTE therapy. With hormones rebalanced, many feel like their "old selves" again, with stamina to keep up with busy lives. The increased energy has a positive ripple effect on mood, mental clarity, and ability to stay active and fit.
3. Improves Sleep Quality
Hormone imbalances can significantly impact sleep. Low progesterone can cause insomnia and frequently waking up at night. Low testosterone is linked to less deep sleep and daytime sleepiness. BioTE helps normalize hormone levels so patients can sleep through the night and wake feeling well-rested. The improved sleep from BioTE therapy gives the body time to repair and rejuvenate.
4. Enhances Mental Focus and Clarity
Mental fogginess can occur with menopause as estrogen levels fall. BioTE helps improve estrogen levels to combat cloudy thinking and difficulty concentrating. Balancing testosterone and thyroid also sharpens mental acuity. Patients note they can focus better at work, think more clearly, and improve their memory after BioTE therapy. The cognitive boost enables patients to be more productive and engaged.
5. Increases Lean Muscle Mass
Testosterone plays an important role in building muscle mass and strength, while estrogen is needed to maintain lean muscle tissue. BioTE optimizes testosterone levels in both men and women to help build lean muscle. Patients report finding it easier to gain muscle at the gym. The increase in lean muscle mass also positively impacts the metabolism, helping patients lose weight and burn fat.
6. Reduces Anxiety and Improves Mood
Hormone imbalances can take a toll on mental health. Estrogen deficiency is linked to anxiety and depression in women. Low testosterone can negatively affect mood in both men and women. BioTE helps stabilize mood by balancing key hormones. Patients report feeling more positive, less anxious, and worried after starting treatment. BioTE enhances mental well-being and the ability to manage stress.
7. Increases Libido and Sexual Function
Low testosterone reduces libido and sexual performance in both men and women. Vaginal dryness from low estrogen also causes discomfort during sex for women. BioTE is highly effective at improving libido and sexual function by optimizing testosterone and estrogen levels. Enhanced sensitivity, arousal, and desire allow patients to enjoy intimacy again.
8. Strengthens Bones and Joints
Estrogen plays a vital role in bone and joint health. Post-menopause, estrogen deficiency accelerates bone loss, increasing the risk of osteoporosis. BioTE enhances bone mineral density by restoring estrogen to protective levels. The optimized estrogen also improves joint flexibility by increasing synovial fluid. Patients experience less joint pain and stiffness.
9. Relieves Menopausal Symptoms
For women going through menopause, balancing hormone levels through BioTE therapy can provide immense relief. Low estrogen is associated with hot flashes, night sweats, vaginal dryness, irregular periods, trouble sleeping, mood changes, and difficulty focusing. BioTE helps restore estrogen to alleviate these symptoms.
Conclusion
In summary, BioTE therapy provides a natural way to restore hormone balance and reverse the negative effects of aging. Patients see noticeable improvements in energy, sleep, mental clarity, mood, sexual function, muscle mass, metabolism, and more. BioTE allows both men and women to feel healthy and youthful again. The customized therapy plans target imbalances in estrogen, testosterone, progesterone, thyroid, and other hormones using bioidentical hormones that are identical to human hormones.
Pin This Post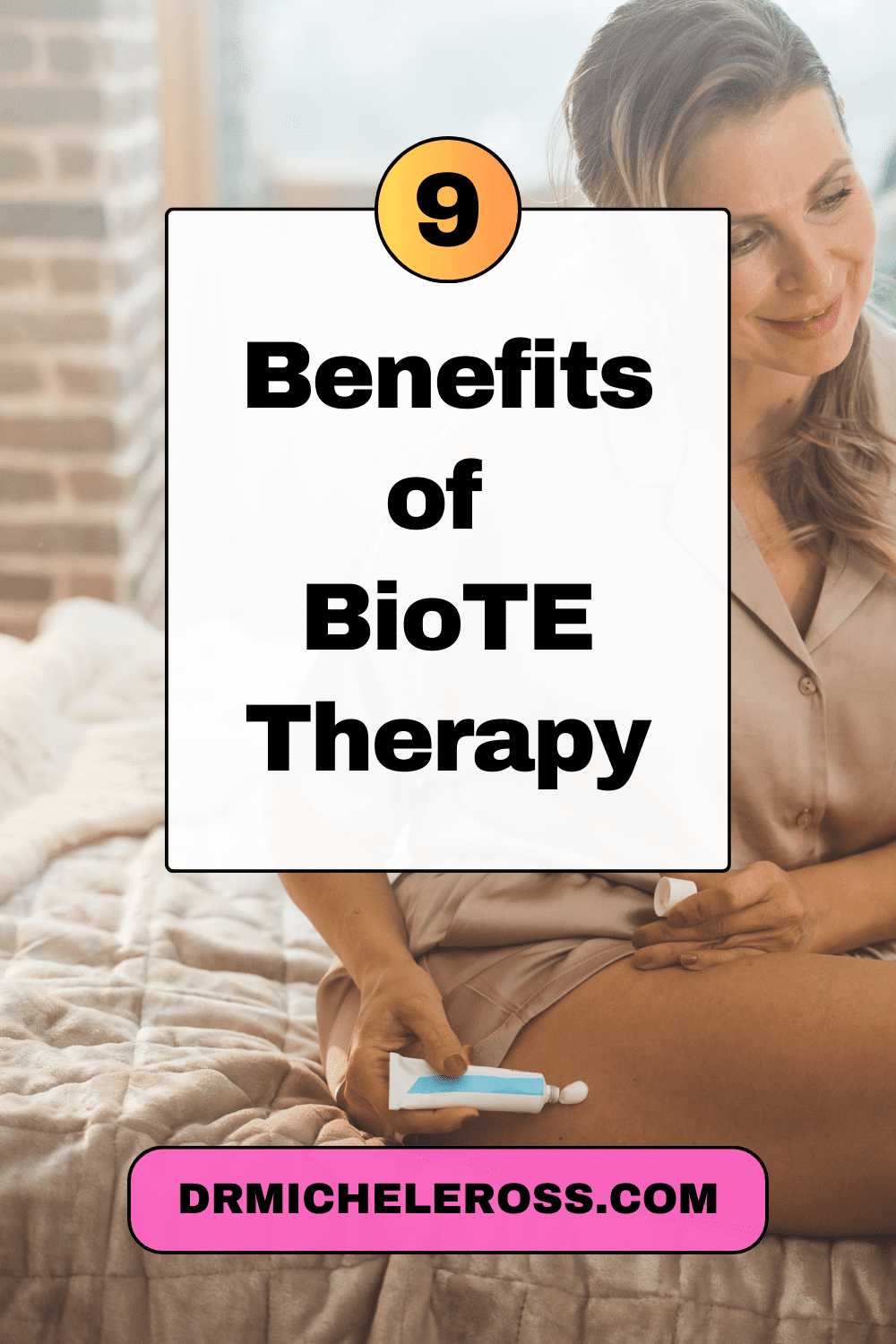 Share This Post