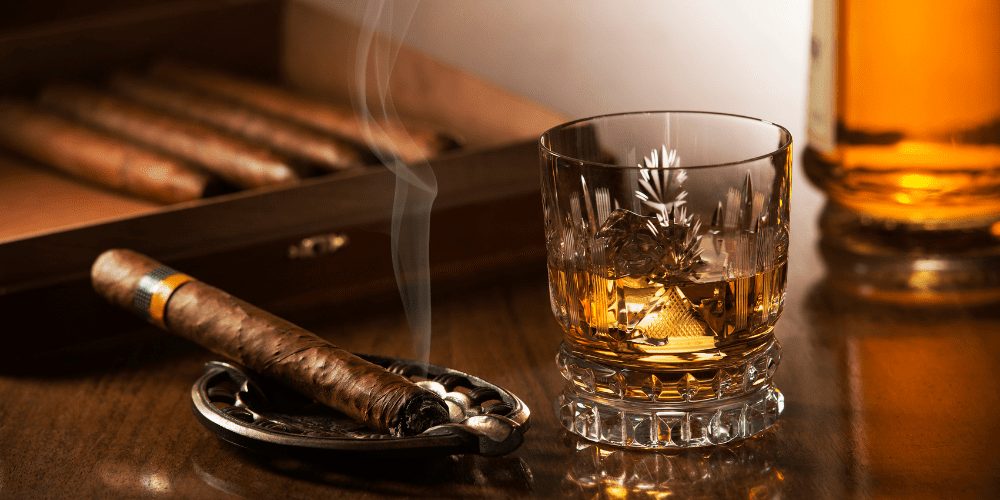 Cigars are an investment and to protect them and store them correctly, you need the right humidor. Cigars need the right moisture conditions and temperature, which only a humidor can provide. Humidors come in different sizes and shapes and there are different things to consider when choosing the right one.
The Right Size
When choosing the size, you should buy one that is bigger than the number of cigars you plan to store. It's important to choose the right size because humidors need proper airflow in order to maintain the right climate for your cigars. If your humidor is overly populated then it will have an effect on the humidity and temperature, which can ruin your collection. One too big or too small will be hard to regulate.
Think about the Cigars You Want to Store
One of the things to think about is the kinds of cigars you want to store. Many enthusiasts will collect different types to satisfy their smoking needs. Flavors range from mild to full-bodied. If the different cigars aren't separate from each other then the flavor profile and aroma can be altered. You want to invest in a humidor that has compartments if you plan on storing different types of cigars in the same cabinet.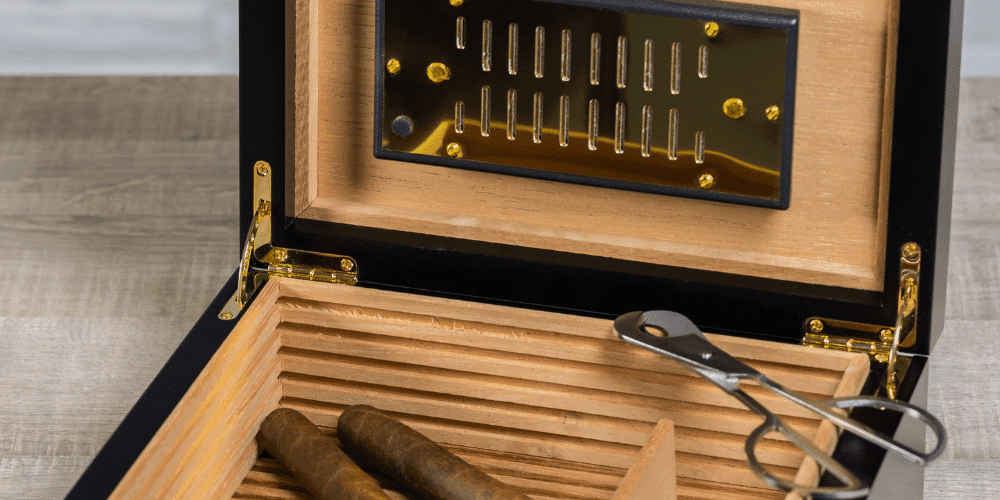 The Humidor Should Fit Your Environment
Humidors should complement your space. There are different categories to choose from, such as desktop, cabinet, or end-table options. There are ones available in different wood finishes, such as dark cherry and mahogany. Not only should a humidor be functional, but it can also serve as a piece of furniture so it should fit into the space you want.
Think about Geographic Location
Location is an important factor that is often overlooked. If you live in a region that has moderate temperatures year-round then you won't have many problems maintaining the right conditions. However, if you live in a location that has extremely hot summers and cold winters, they can impact the function. No matter your temperature, it should be addressed with the right humidification system. Once you have this in place you will need to monitor the moisture levels and temperature.
Installation Space
Consider the amount of installation space your humidor will need. Depending on the storage capacity you want, you could get a desk cabinet or coffee table humidor. Electronically operated humidors will need to be plugged in so you need to have them located near an outlet. If you are traveling a lot then a portable humidor might be a better option for you.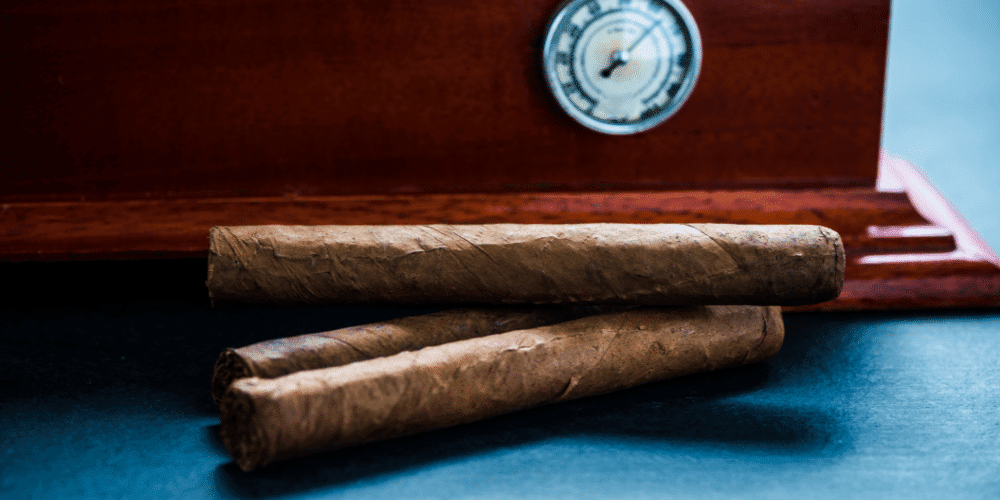 Material and Quality Do Matter
The type of wood you pick for your humidor will matter. Many humidors are made from composite wood lined with a cedar veneer. Hardwood, especially if you can get solid cedar, is going to be the best. These ones are typically more expensive than ones made from composite woods. Solid cedar has an advantage because it absorbs moisture better and will help your cigars age. The exterior is important for aesthetic reasons. The exterior wood is usually a veneer. Be sure to pick a finish you like to look at.
Make Sure It's Well Sealed
The most important quality is the seal. This is where the lid and the box meet. A tight seal is needed to make sure that the inside is perfectly humidified and insulated. Cigars should be kept at 70 degrees Fahrenheit and with 70% relative humidity. The right humidor is going to be pointless if the seal is not good.
Opt for a Built-In Thermometer and Hygrometer
Both of these accessories are going to be important since they can give clear indicators of the environment in real-time and make maintenance easier.
Can You Store Your Cannabis in a Cigar Humidor?
Unfortunately, no. Cigar humidors are kept at too high humidity for marijuana, and your cannabis flower would likely get moldy. There are cannabis humidors specifically made for storing cannabis joints, cannabis flowers, and even cannabis cigars. These cannabis humidors are too dry to store your tobacco cigars in! Plus, cigar humidors have oils that impart flavor to the cigar that you wouldn't want in your cannabis.
Pin This Post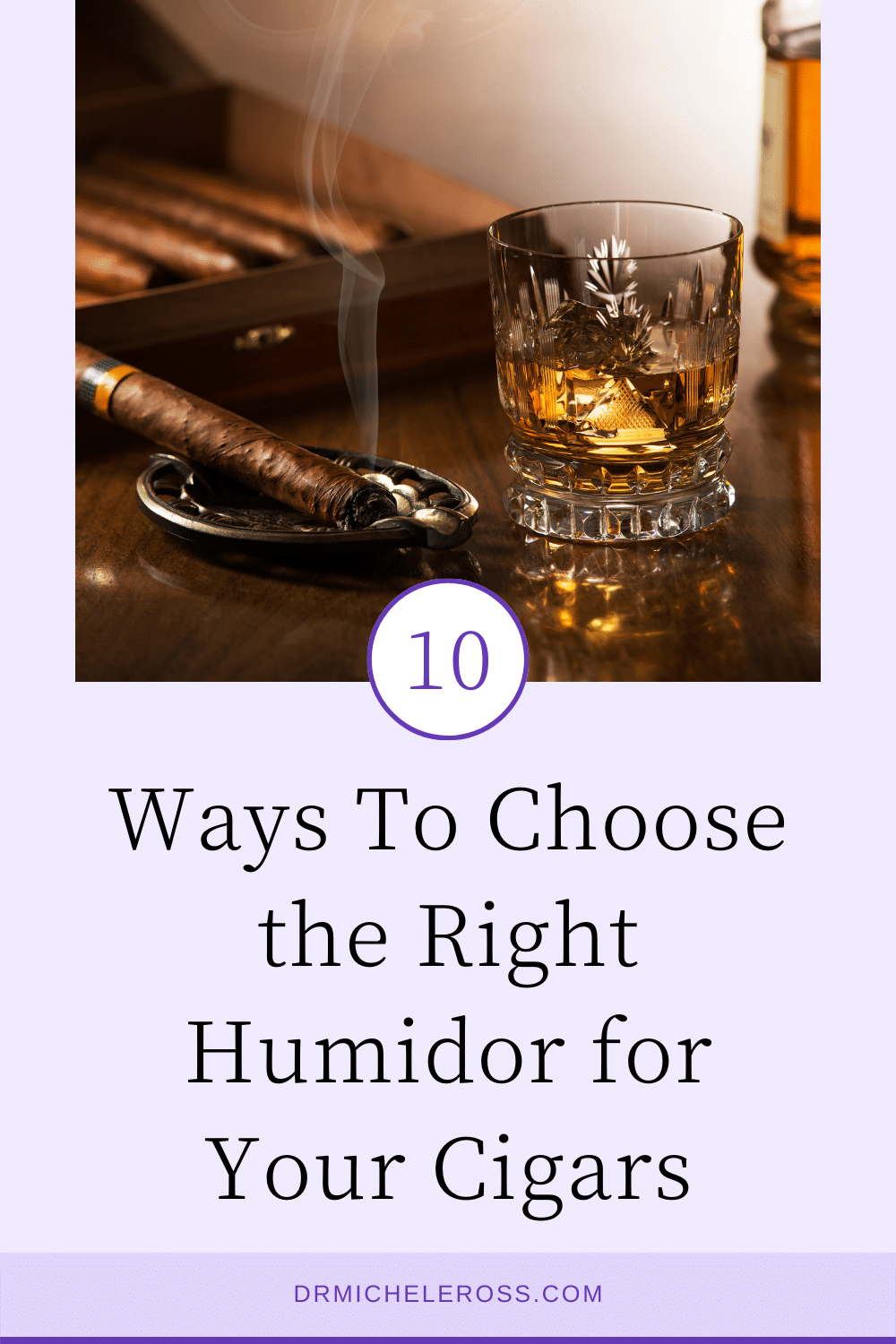 Share This Post