Edibles are a fun way of ingesting cannabis. Whether due to health concerns like trying to the impact of smoking cannabis on the lungs during the coronavirus pandemic, or simply boredom, more and more people are experimenting with baking cannabis-infused recipes beyond the standard pot brownies.
Cannabis cooking is the latest rage with all sorts of magical recipes trending online. The blend of some drool-worthy flavors with the earthy tones and extraordinary benefits of cannabis is worth a try.
Cannabis edibles can take a while to kick in, with the average onset being 45 minutes to one hour, and the high can last anywhere from 4-8 hours depending on your metabolism. Dosage is rather easy to determine in this form if you make your cannabis into cannabutter using a simple and inexpensive machine like Magical Butter.
Covering the strong pungent smell of cannabis and flavors through other ingredients makes the whole experience exciting. Many recipes also work well with cannabis oil in case you have any THC tincture lying around the house, although you can also add CBD tincture to food or drinks and enjoy the benefits without the high. If you are on a vegan diet and would like some flavorful recipes for your cannabis experiment, here are five simple and easy ones to try at home.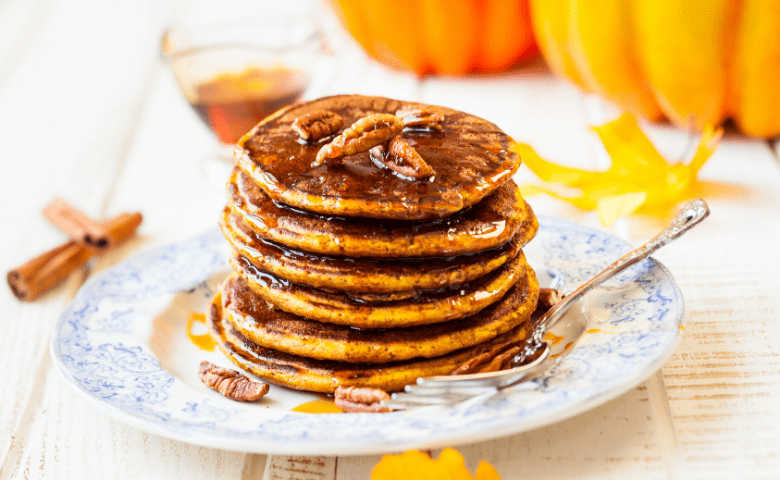 1. Pumpkin Spice Canna Pancakes
This flavor-filled recipe brimming with pumpkin pie spice and cannabis is the best way to begin your day.
What You Need
1 tablespoon lemon juice
2 tablespoons maple syrup
1 tablespoon vanilla extract
1 cup of soy milk
¼ cup of canna oil or homemade vegan cannabutter
½ cup of all-purpose flour or almond flour
1 cup of whole wheat flour
1 teaspoon pumpkin pie spice
¼ teaspoon cinnamon
3 ripe bananas
1 teaspoon baking powder
1 teaspoon baking soda
Salt
½ cup of cut fruits
Whipped cream
How To Prepare
In a bowl, combine the soy milk and lemon juice and stir thoroughly. Set aside for five minutes.
In another bowl, add the flour, baking powder, baking soda, salt, pumpkin pie spice, cinnamon, and mix.
Mash the bananas in a bowl and add the canna-oil or the vegan cannabutter, vanilla essence, maple syrup, and a little soy milk. Stir to combine the ingredients uniformly.
Add the powder mixture and milk mixture from the previous steps to the bowl. Keep stirring to avoid lumps in the batter.
Place the skillet on the stove and heat it mildly. Grease the surface with oil or vegan cannabutter and add the batter for the pancake. Let it cook. Flip and let the other side cook.
Remove the pancake and garnish with cut fruits, whipped cream, and maple syrup to serve.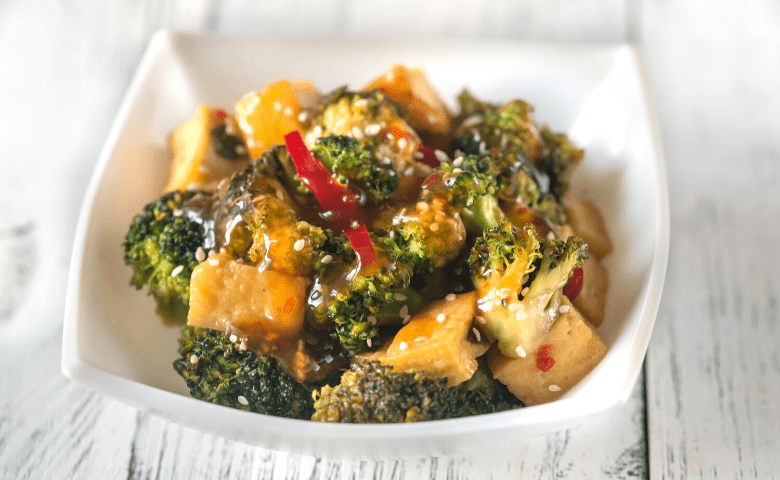 2. Veggie Stir Fry
This fresh vegetable recipe pairs well with quinoa or rice with a touch of hot sauce. You can add any other vegetables of your choice to customize the recipe.
What You Need
½ cup diced eggplant
½ cup cubed tofu
½ cup of trimmed green beans
¼ cup of chopped coriander
½ cup of chopped bell pepper
½ cup of pumpkin
½ cup broccoli
1 tablespoon of CBD tincture
1 lime
1 tablespoon of crushed garlic
1 tablespoon of crushed ginger
2 tablespoons of hot sauce
1 tablespoon of dark soy sauce
Salt
How To Prepare
Place the pumpkin to steam for about 3 minutes. Make sure it is not overcooked. Remove and set aside.
In a wok or frying pan, add the eggplant and toss. Add the tofu to the pan along with the crushed ginger and garlic and fry till they turn crispy.
Add the steamed pumpkin, beans, broccoli, and pepper. Stir the mixture and fry until the vegetables are crunchy.
Add soy sauce and salt to the pan and mix.
Turn off the stove and squeeze half a lime on to the vegetables. Add the tincture and mix thoroughly.
Garnish the veggies with coriander and hot sauce and serve.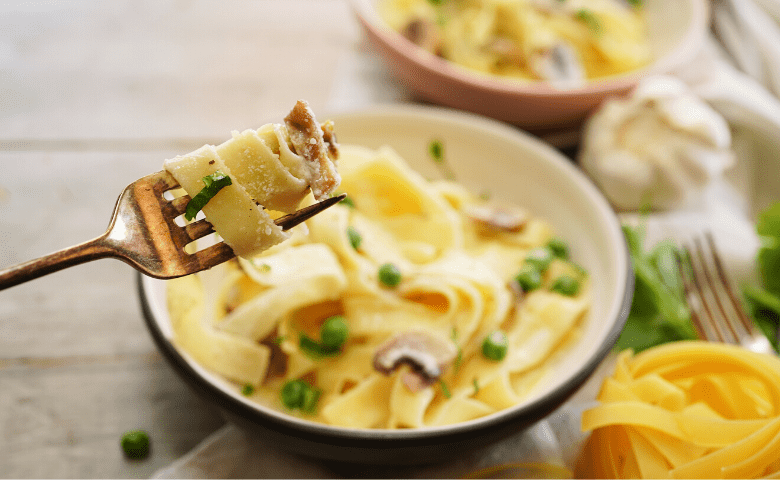 3. Canna-infused Fettuccine Alfredo
A vegan fettuccine alfredo recipe with some cannabis infusion is the right choice for a relaxing date night.
What You Need
1 cup non-dairy milk
½ cup canna milk
2 ½ cups non-dairy cream cheese
3 tablespoons sliced and blanched almonds
2 tablespoon olive oil
1 teaspoon canna-oil
½ cup of broccoli
2 bowls of fettuccine pasta
1 tablespoon finely chopped garlic
½ cup freshly chopped parsley
1 tablespoon lemon zest
2 tablespoon nutritional yeast
Ground pepper
Salt
How To Prepare
In a pan, add the pasta along with a pinch of salt and water and place for cooking. Remove from the stove when cooked three-quarters, then strain the water. Add a drop of oil to the pasta and mix thoroughly and set aside.
Add the milk, cream cheese, lemon zest, black pepper, salt, yeast, almonds, and blend them into a smooth paste.
Add olive oil, the canna-oil, and chopped garlic to the pan. Stir over medium heat until the garlic turns mildly brown. Add the broccoli and cook a little to retain the crunchy texture.
Add the mixture from the blender to the pan and stir. Add ½ cup of water to the mixture and simmer for 10 minutes until the sauce turns creamy.
Add the cooked pasta to the sauce and mix thoroughly.
Place the pasta on a plate and garnish with shaved almonds and parsley to serve.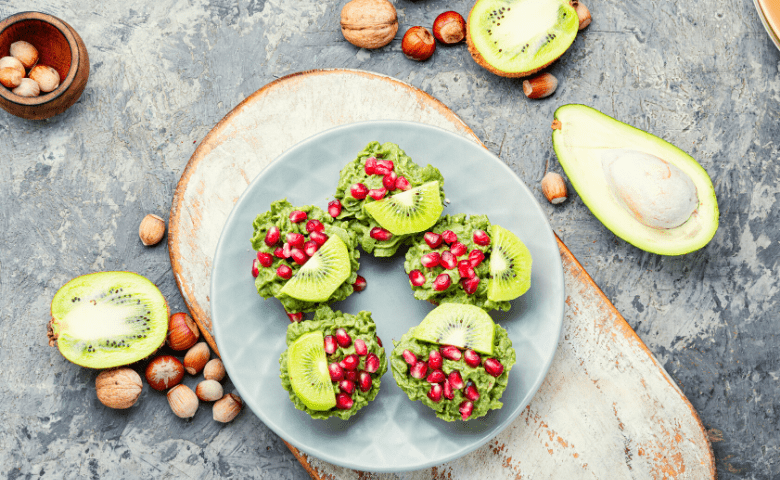 4. Avocado with Cannabis Cashew Cream
This recipe is a light and nutritional appetizer that is 100 percent vegan with a velvety texture and extraordinary flavor.
What You Need
1 cup of cashew – soaked in water for five hours or overnight
¼ tablespoon of chopped garlic
2 tablespoon of cannabis oil
2 large avocados
1 tablespoon nutritional yeast
1 teaspoon apple cider vinegar
1 teaspoon tamari
2 teaspoons of lemon juice
1 tablespoon nutritional yeast
Salt
½ cup of chopped cherry tomatoes
Olive oil or balsamic vinegar
Ground brazil nuts
How To Prepare
Cut the avocados in half and scoop out the inner flesh. Make sure to retain the skin in a single piece for later.
In a blender, add the cannabis oil, soaked cashew, yeast, lemon juice, garlic, tamari, cider vinegar, sea salt, and blend till you get a smooth texture. Add the avocado flesh to the mixture and blend again.
Scoop a spoonful of the mixture and place it on the avocado skin.
Garnish the preparation with brazil nuts, tomatoes, and olive oil or balsamic vinegar and serve.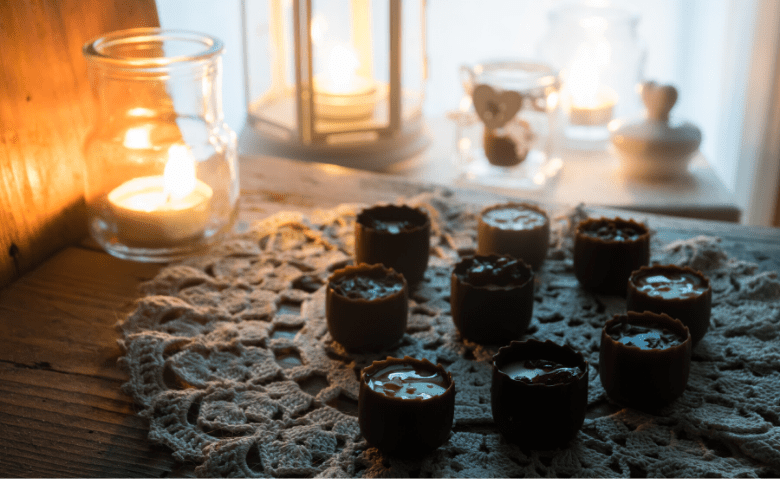 5. Chocolate Peanut Butter Cups
The raging flavors of peanut butter cups with cannabis infusion are a good dessert to enjoy a relaxing evening.
What You Need
½ cup of cacao powder
½ cup of brown sugar
A spoonful of peanut butter
½ cup of homemade vegan cannabutter or cannabis-infused coconut oil
Cupcake liners
Chocolate shavings
How To Prepare
In a bowl, add the cacao powder, sugar, vegan cannabutter, or cannabis-infused coconut oil and stir thoroughly.
Line the cupcake tins and fill the bottom with the mixture. Add a spoon of peanut butter and top it with the chocolate mixture. Layer to cover the tins completely.
Place the tins to freeze for 30 minutes and serve with a garnish of chocolate shavings.
Cherish these relaxing cannabis-infused recipes to enjoy the goodness of the plant.
Pin This Post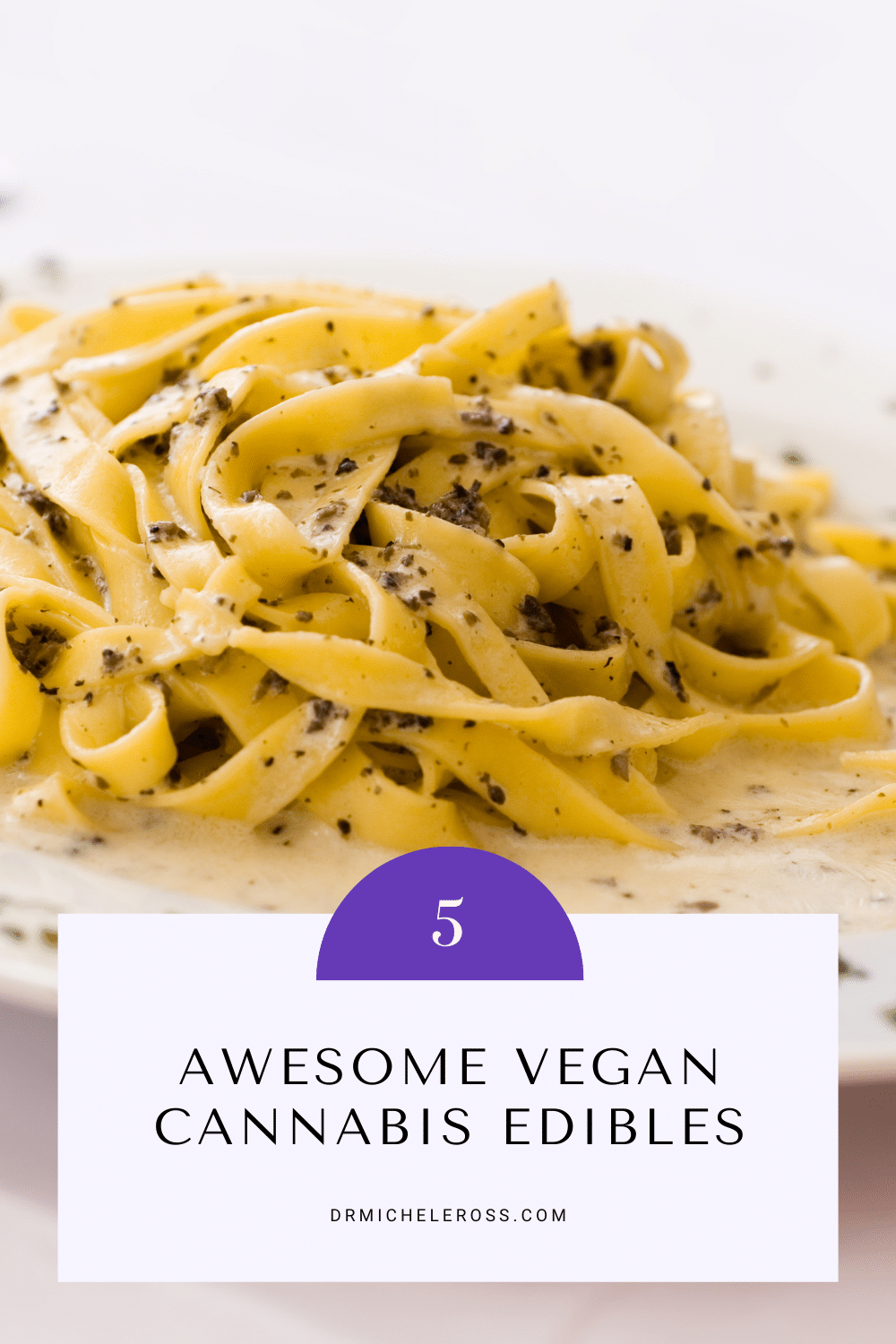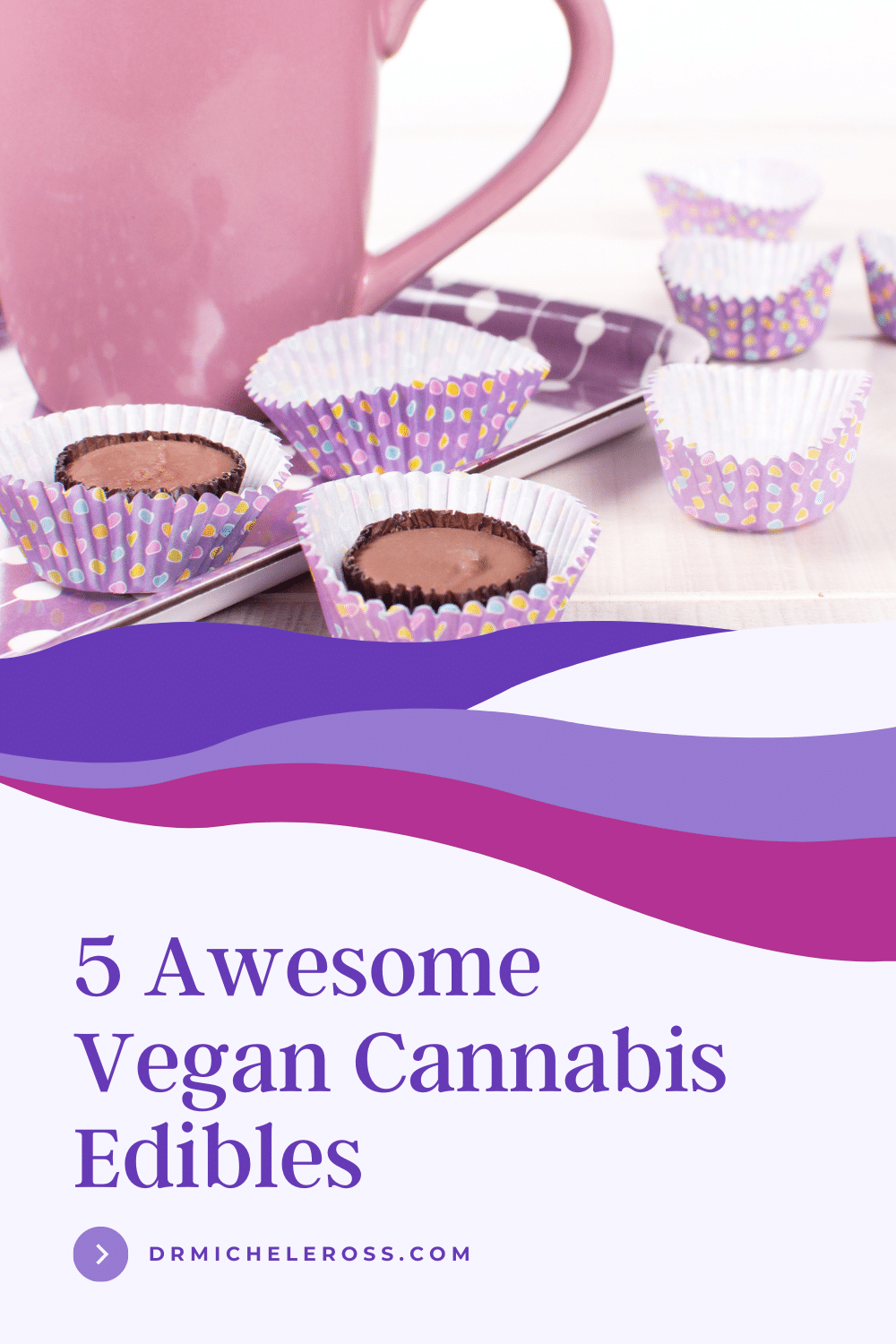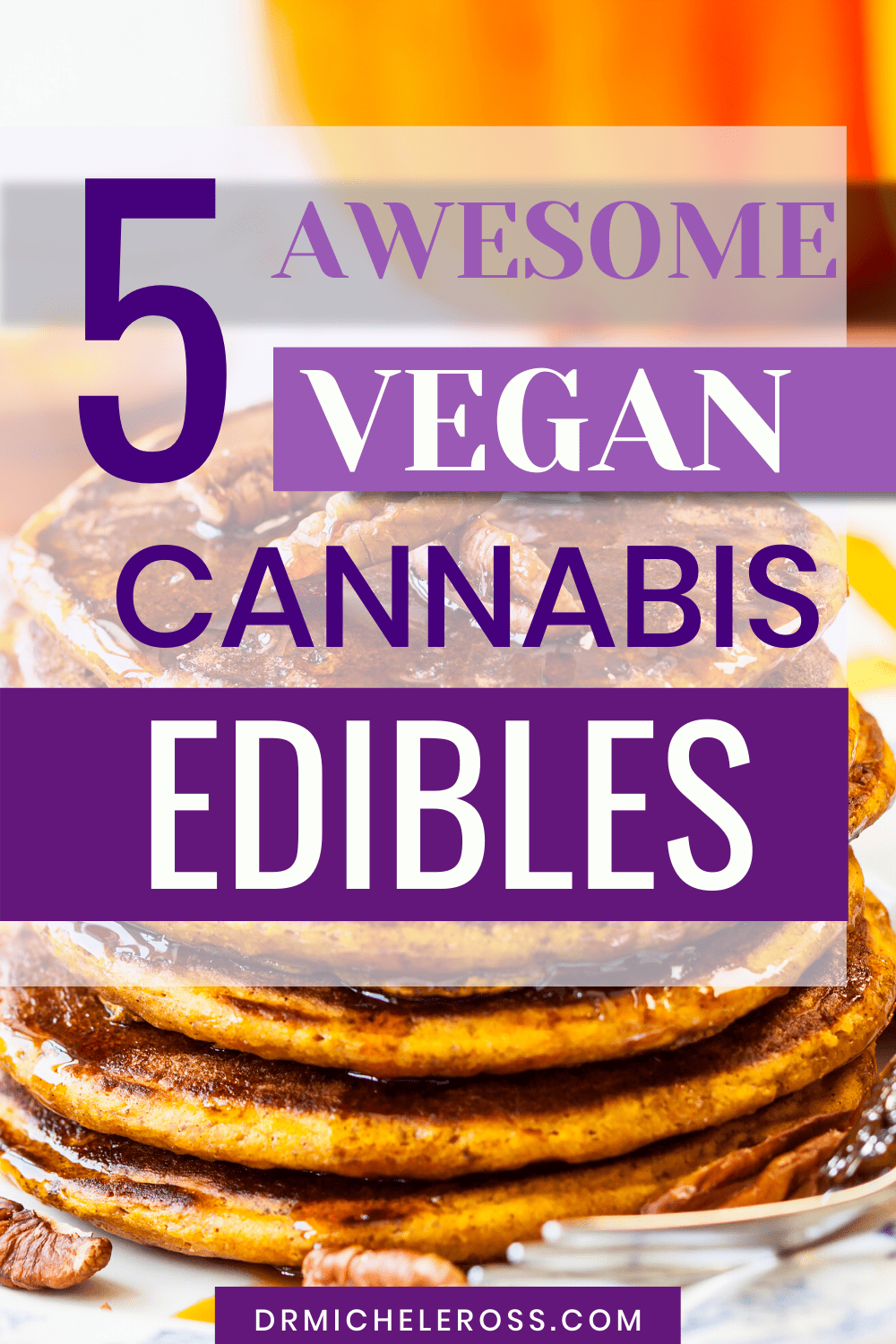 Share This Post