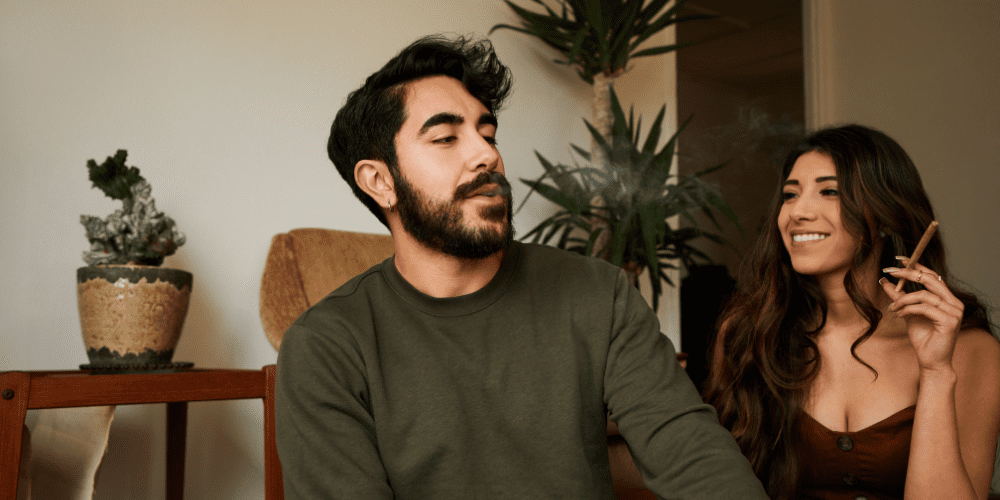 More than half of the country's 55 million cannabis users are millennials (ages 25-40), who just so happen to make up the largest percentage of singles, too. So it only makes sense that the issue of medicinal cannabis use is coming up more and more on dating apps and first dates. One survey by the dating site Match claimed that 72% of women and 62% of men wouldn't date a regular smoker, and cannabis use still carries negative connotations for some people.
If medicinal cannabis use is part of your pain management daily routine and you're looking for a partner, finding the right person can be difficult. Dealing with medical issues is challenging and finding someone to love who can understand health issues can require dating apps. We aren't physicians or therapists but here is an article that can help create conversations about finding the right person.
Setting up a dating profile
Whether you're using a 420-friendly dating site like HighThere, or a more mainstream app, here are some tips for filling out your profile and selecting photos.
Profile tips
According to a 2019 study by The Knot, 22% of couples end up meeting on apps and getting engaged. Online dating used to be taboo, but it's now the new normal, so you'll want to make sure your profile accurately represents your medicinal cannabis use. Otherwise, you'll be starting your courtship off on the wrong foot and potentially attracting someone who is against medicinal cannabis. Most apps, including Bumble and OKCupid, allow you to check a box for "4/20 Friendly", but beyond that — how much should you divulge?
Well, it depends on your frequency of use. If you use medical cannabis to manage your medical conditions only occasionally, marking the box is fine…there's no reason to bring it up in your profile. But, if you partake in medicinal cannabis use several times a week, it's a good idea to mention it in your profile. Doing so is a win-win. You'll be attracting someone who understands the medicinal properties of cannabis and scaring away people who might not be accepting of your medical conditions. Keep it short and to the point, but be honest.
Photo tips
Unless you're using a dating site specifically for medicinal cannabis users, keep your photos PG. They shouldn't show you actively smoking or posing with drug paraphernalia. Despite the fact that 22% of 18-29 year olds in the U.S. smoke cannabis, including photos like that in your profile can lead a potential partner to get the wrong impression. Plus, once you post a photo online, you never know where it could end up.
Err on the side of caution and keep photos of medicinal cannabis and drug paraphernalia out of your dating profile.
Tips for the first date (and beyond)
So, you found someone who is accepting of your medicinal cannabis use? Congratulations! But don't pat yourself on the back just yet. There's a lot more to dating someone than just picking a killer restaurant. Here are some things that might come up on your first date and beyond.
Be honest, always
When it comes to using medicinal cannabis, be honest with your date. Being a good (potential) partner means being ready and able to talk about the hard stuff — including the health reasons for using medical cannabis. If they ask questions without judgment and are honestly curious, they deserve an honest answer in response.
Learn to negotiate & set boundaries
A big part of any relationship is setting boundaries and negotiating. If you aren't comfortable being around cannabis smoke, your date can try a different consumption method, like an edible. If your own medicinal cannabis habits bother your date, you can offer to smoke outside or avoid smoking before important functions. Compromise is key to a happy and healthy relationship — and it goes both ways.
Navigating consent
If you and your partner plan to hang out while either one of you is under the influence of medicinal cannabis, it's a good idea to talk about sex and boundaries before you smoke. Even if you feel like you understand your partner's tendencies, never assume that sexual activity is OK without discussing it first, and regularly check in throughout the experience. To learn more about consent, click here.
Find ways to include them
Even if your partner doesn't have an MMJ card, you can still include them in some of your favorite activities. Love watching stoner comedies? Invite your date to join you and offer to make them a special drink instead, like a CBD mocktail. You don't have to both use medicinal cannabis to be cannabis positive enjoy certain aspects of cannabis culture together — it just takes some creativity.
Pin This Post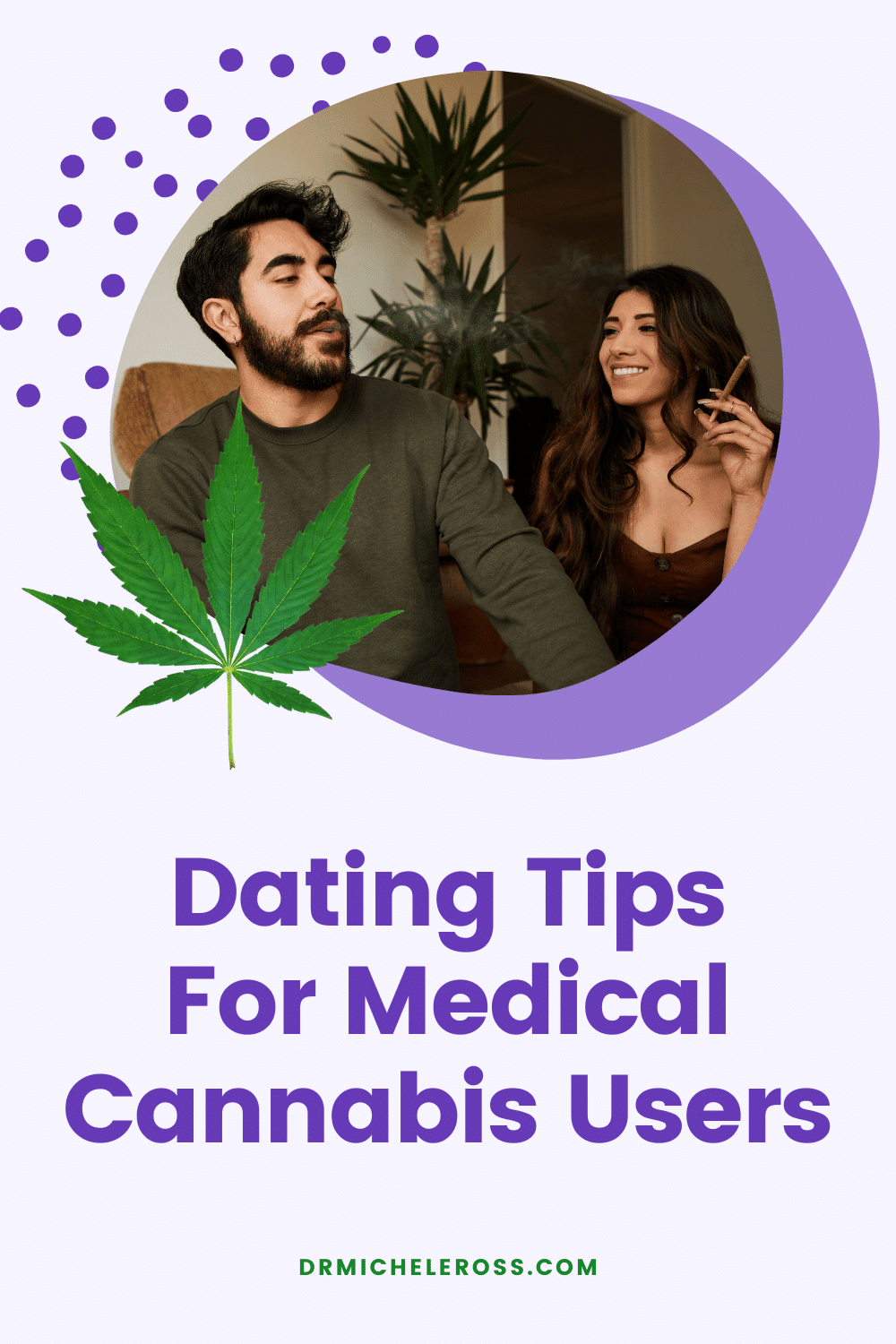 Share This Post