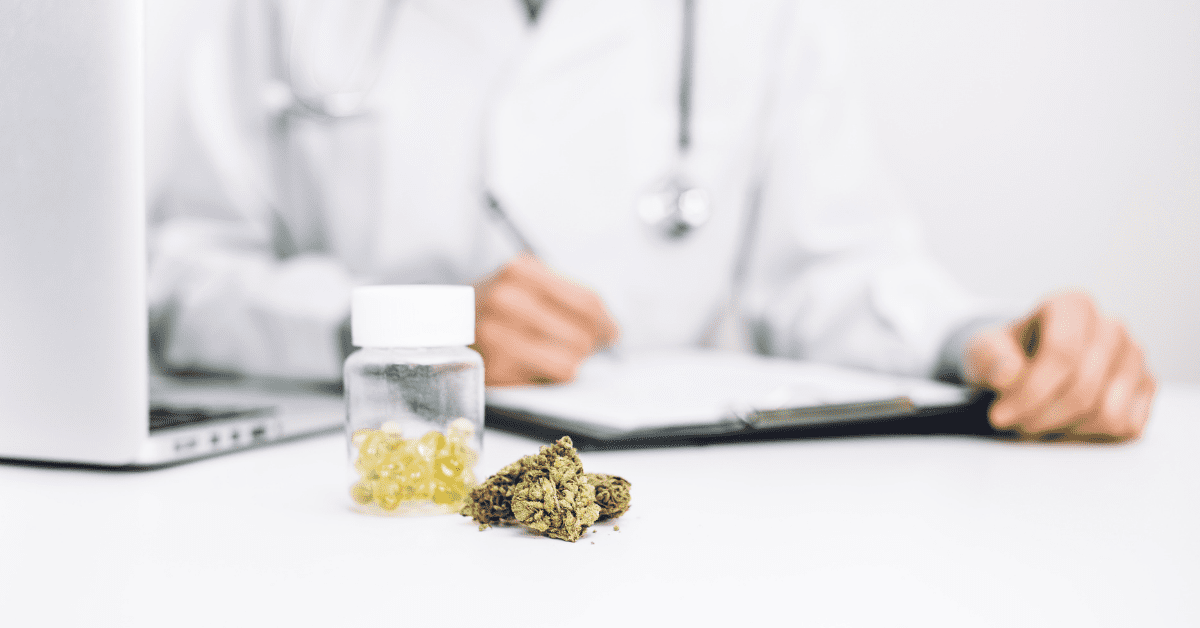 Cannabis products continue to flood the US market because of increasing consumer demands with more and more people becoming aware of the potential medical benefits of cannabidiol (CBD) and tetrahydrocannabinol (THC). Most states have legalized the use of cannabis for medical purposes including Pennsylvania. However, it is yet to receive authorization at the federal level.
The Pennsylvania Department of Health administers the Medical Marijuana program for its state since it was legalized back in 2016 and formally implemented in 2018. Now, people residing in Pennsylvania can cultivate, possess, or use marijuana if they have a signed physician recommendation.
Laws Associated with Possession, Distribution, & Cultivation of Cannabis
Being a responsible resident of the state is key for the betterment and harmony among all residents. Keeping all things in check, the state has set a few firm rules when it comes to the possession, distribution, and cultivation of cannabis. Here's a summary of Pennsylvania cannabis laws.
Cannabis Possession Laws in Pennsylvania
In case you're caught with possession of 30g or less of marijuana, you'll be convicted of minor misconduct and would result in a $500 legal fine along with 30 days in prison. When caught in possession of more than 30g, you're punishable with a $5000 fine and up to a year in prison. If you're convicted for the first time, you may opt for time out of jail in the condition of probation for a year. But if caught the second time in such a conditional circumstance, you'll be charged with double the legal penalties of what you would have got normally.
| | | | |
| --- | --- | --- | --- |
| Quantity | Punishment | Prison Time | Legal Penalty |
| 30g and less | Misdemeanor | 30 days | $500 |
| More than 30g | Misdemeanor | 1 year | $5000 |
Cannabis Distribution Laws
These laws not only cover the distribution of cannabis but also take into account the intent of selling. Similar to possession, distribution of 30g or less of cannabis is considered a misdemeanor with a month in prison and a $500 fine. However, anything above 2lbs is considered a felony. Depending on the quantity, distribution of 2-10lbs, 10-1000lbs, and more than 1000lbs would result in $5000, $15,000, and $100,000 legal fine and a year, 3 years, and 10 years in prison respectively. If this happens to be your second drug offense, the charges could be doubled. The court authorities have the power to increase the fine beyond the stated limits.
| | | | |
| --- | --- | --- | --- |
| Quantity | Punishment | Prison Time | Legal Penalty |
| 30g and less | Misdemeanor | 30 days | $500 |
| 2-10lbs | Felony | 1 year | $5000 |
| 10-1000lbs | Felony | 3 years | $15,000 |
| Greater than 1000lbs | Felony | 10 years | $100,000 |
Cannabis Cultivation Laws
Irrespective of the quantity, even cultivating a single cannabis plant is a felony and can lead to 2.5 to 5 years in prison along with a $15,000 fine.
| | | | |
| --- | --- | --- | --- |
| Quantity | Punishment | Prison Time | Legal Penalty |
| Any number of plants | Felony | 2.5 – 5 years | $15,000 |
Laws on Hashish & Concentrates
Hashish and cannabis concentrates are considered Schedule 1 drugs and are hence eligible for legal actions. When it comes to possession, your punishments would fall under minor misconduct although the charges would vary depending on the quantity you are caught with. While possession of 8g or less will result in 30 days in prison and a $500 fine, more than 8g would mean 10 times more fine and up to 6-12 months in jail. The manufacturing of hashish and concentrates is a felony irrespective of the quantity produced. If it is your first offense, you'll be charged with 5 years in prison and a $15,000 fine. In case it is your second, charges would be doubled.
However, it is to be noted that marijuana is legal to be used within the state for medical purposes since April 2016.
How to Get a Medical Marijuana in Pennsylvania
To get medical marijuana, the first step is to submit the online application with all the necessary information on the PMMP login page. Once your details are approved, you get a patient ID after you pay a non-refundable $50 application fee. Next, you need to be certified by a doctor who will also submit your application directly into the system with the help of your Patient ID. In case, they don't please consult them on how to go forward in that case. Once your doctor certifies you, you'll receive a confirmation email that explains the next steps on how you would receive your medical marijuana ID card.

Qualifying Conditions For Medical Marijuana in Pennsylvania
All residents in the State of Pennsylvania are eligible for a medical marijuana card if they possess some serious medical conditions. Some of these include Amyotrophic lateral sclerosis, autism, cancer, dyskinetic and spastic movement disorders, IBD, intractable seizures, Multiple Sclerosis (MS), Parkinson's disease, and PTSD just to name a few. To qualify for medical marijuana a patient must be a resident of Pennsylvania, at least 18 years of age, diagnosed with at least one of the qualifying conditions, and certified by a licensed medical marijuana doctor.
Conclusion
With the continued legalization, people are more aware of what is good for them and what is not. Researchers have more freedom to carry out their studies on the different conditions and see if marijuana can truly act as a treatment for them. Today, more and more people are enthusiastic about getting a medical marijuana card as they are conscious of the potential health benefits of cannabis. Because of the increasing demand, the current market size of the legal marijuana industry is worth $13.5 billion in 2021 and is expected to grow to $70.6 billion by 2028 at a CAGR of 26.7%. This is probably one of the hottest industries and it will continue to grow as the legalizations continue.
Pin This Post
Share This Post