2020 was a turning point for most of us, where global health took on an importance thus far unprecedented. Apart from concern regarding COVID-19, there is also much greater awareness regarding general healthcare. Medical science may make leaps and bounds each year, but the issues that continue to plague us are also changing.
Awareness and education is the first step to protecting ourselves, our families, and our community to ensure overall wellness. As we're almost midway through 2023, there are many health issues that we need to watch out for. If you're interested in learning more, keep reading below.
1. Depression
When we think of the leading causes of death across all age groups, diseases such as cancer, heart disease, and other illnesses come to mind. However, although these diseases can be deadly in their own right, depression remains one of the deadliest conditions globally. This mental health problem can strike regardless of age, gender, and in many cases, circumstances. With a strong genetic link, depression remains among the most common mental health issues globally.
What makes this disease so sinister is how insidiously it strikes. There's a huge taboo surrounding the topic, and people suffering may not share their concerns and pains with anyone until it's too late. Moreover, misinformation regarding the symptoms can lead to many people not recognizing the problem until it becomes debilitating.
Depression is thus a pressing health concern for 2023 and requires those in leadership positions to implement better policies across the board. An advanced degree can prepare you to address the complex issues surrounding depression. Most skilled public health experts are now turning towards higher academic pursuits to devise effective prevention strategies. Depending on your career goals, researching whether you'd be better suited for a DrPH vs PhD can help you decide which applied degree is best for you.
2. Polycystic ovary syndrome (PCOS)
Reproductive health is a vital concern for all populations, and unfortunately, PCOS remains one of the most prevalent health issues women face globally. PCOS is an umbrella term for various symptoms, including painful, irregular periods, increased hair growth, weight gain, oily skin, and pregnancy issues. Despite advancements in global healthcare, PCOS remains a lifelong condition that can only be managed, not cured.
The exact cause of PCOS is unknown and can include genetic as well as environmental and diet-related factors. Changes in our diet, with increased consumption of hormone-laden, sugary, greasy processed foods, could be one factor contributing to the increase of PCOS. Additionally, increased insulin resistance and the widespread use of birth control pills are another factor. PCOS doesn't just impact the reproductive system, however. It's also known to coincide with other issues, such as diabetes, cardiovascular issues, breast cancer, and more. Overall, PCOS can have an immensely negative impact on women's lives and carries a strong genetic link, making it one of the most alarming health issues of 2023.
3. Long COVID
Although we're well past the initial stages of the pandemic and are gradually moving towards a 'new normal,' the effects of COVID-19 are still rampant. Apart from the economic and social changes we've had to implement since then, one of the most alarming effects is the long-term impact of COVID-19. Largely believed to be a disease that affects people for up to two weeks maximum, long COVID is a rarer condition that causes drawn-out symptoms after the initial COVID-19 infection.
What makes long COVID so alarming is that, to date, there is no time frame for how long the condition may continue. Long COVID can seemingly indiscriminately affect healthy and unhealthy people alike and can lead to various symptoms. These include fever, fatigue, mental cloudiness, heart palpitations, joint pain, and more. Due to the lack of research and expenditure on the subject, it can be challenging for patients and medical practitioners to pinpoint the condition upon initial presentation. There's no defined treatment for long COVID, only symptomatic management.
4. Obesity
Although obesity is not new, it is becoming increasingly prevalent today. Characterized by unhealthy levels of weight gain and a high BMI, obesity can be an incredibly challenging disorder to treat and requires physical and psychological rehabilitation. This disorder has psychological, physiological, environmental, and genetic links. In most cases, a mixture of all four factors makes the disease utterly difficult to treat.
The increased availability of processed, sugary foods, alongside much more expensive, healthier options, is one of the biggest factors that foster unhealthy eating habits, especially in children. What makes obesity such a pressing issue is that in recent years the prevalence is increasing rapidly in younger children. An increasingly sedentary lifestyle, coupled with unhealthy eating habits, is setting up these generations for disaster down the line. Tackling obesity and providing healthier alternatives to vulnerable populations should thus be one of the prime healthcare concerns for 2023.
5. Stress
Our lifestyles are faster paced than ever before, and while in many cases this gives us a chance to chase some immense opportunities, in other cases, it can make our lives incredibly stressful. Increasingly demanding jobs, colleges, and other aspects can make it challenging for us to keep up with it all while protecting our mental peace.
This stress can carry forward onto every aspect of life and affect us personally and professionally. With time, stress can lead to anxiety and mood disorders and make it incredibly challenging to make the most of your life. Chronic stress can lead to psychological and physical symptoms and cause brain fog, headaches, fatigue, irritability, and even heart issues. Tackling stress alone can often be easier said than done. Instead, developing healthy coping strategies by working with a trained professional can help you adjust to your circumstances.
Conclusion
Although the healthcare sector has evolved immensely and continues to grow, there are still some huge issues to tackle. These issues are some of the most common and pressing ones we encounter in 2023 and affect all populations, regardless of age, gender, and socioeconomic status. Tackling these issues is imperative to ensure that our societies can grow as they should and ensure proper development for all.
Pin This Post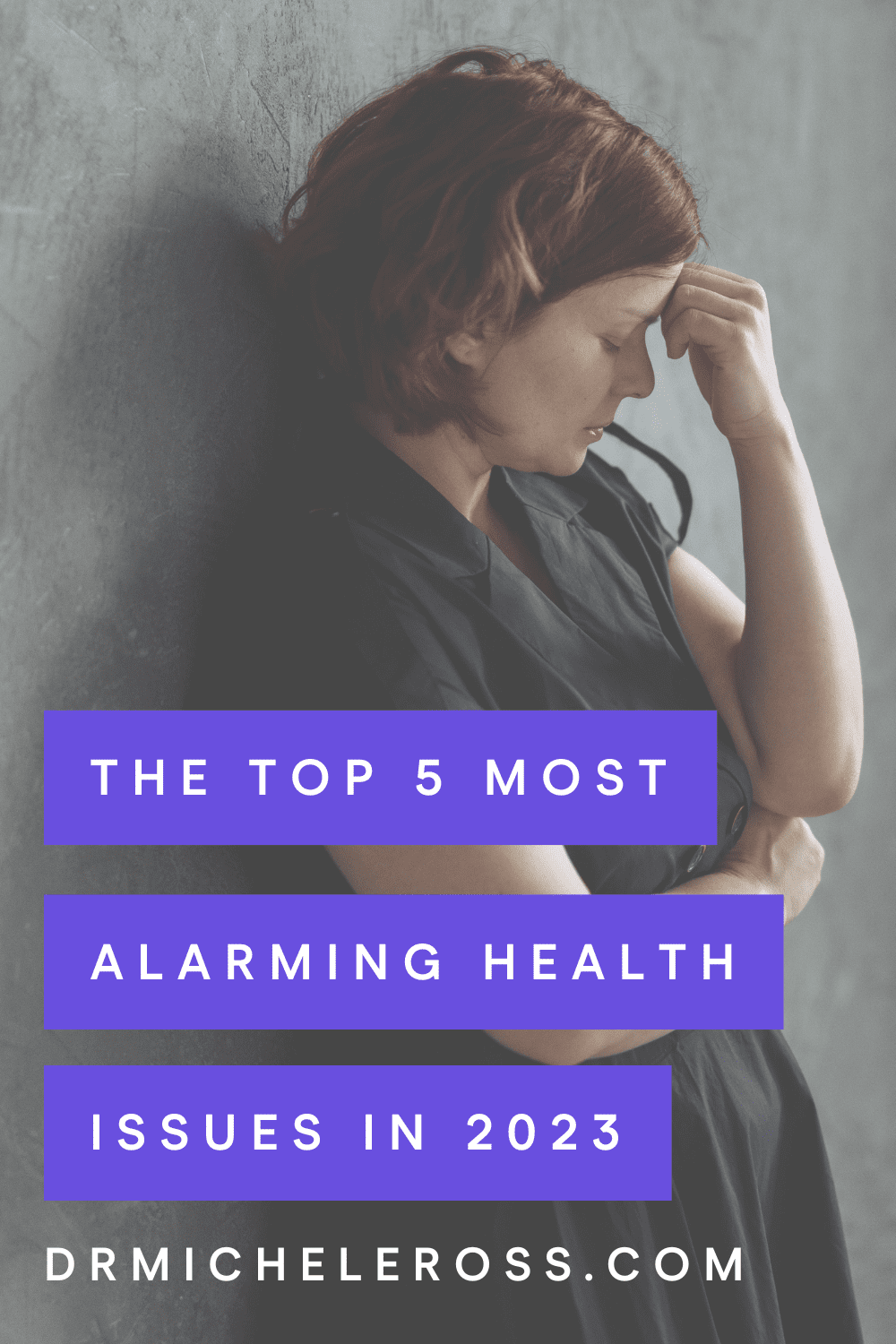 Share This Post