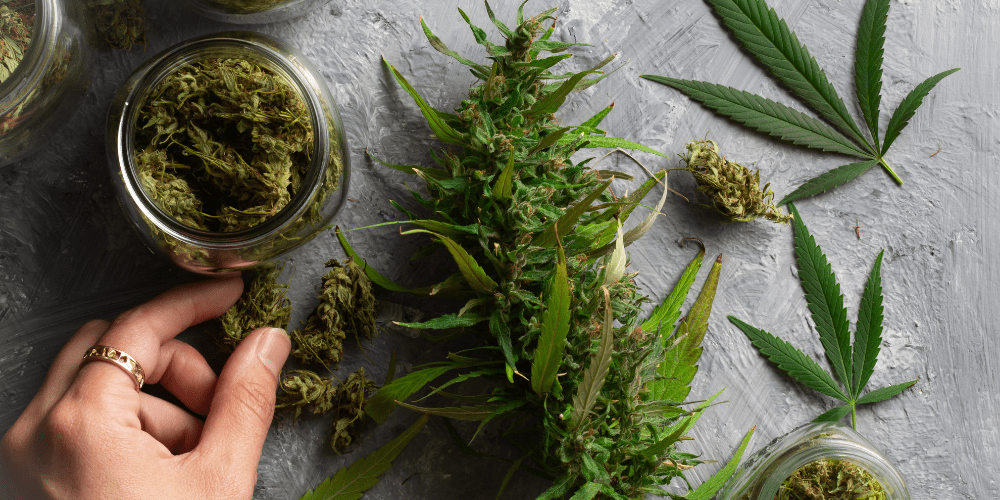 Are you looking for a way to improve your overall health and wellness? If so, you have probably thought about trying cannabis. This has become a popular product because of its versatility. Many people love it because it could help them improve their stress management. Some people use cannabis because they believe it can help them avoid complications and side effects of prescription medications. Regardless, there are so many products available, so you need to think carefully about which one is right for your needs. What are a few of the benefits you should consider if you are trying to use a top cannabis brand? Take a look at a few of the most important factors below.
Manage Your Stress
One of the first benefits of using medical cannabis is that it can help you manage your stress. Right now, people are under more stress than they have ever been in the past. It is important to develop a comprehensive plan that you can use to manage your stress. For example, you need to get plenty of sleep at night. You also need to make sure you exercise regularly. Cannabis can also help you manage your stress. It can reduce your blood pressure, help you calm down, and reduce inflammation. All of this can help you effectively manage your stress, giving you increased focus and clarity when you wake up the next day. If you are looking for a way to better manage your stress, you may want to think about cannabis.
Treat GI Issues
Another major benefit of using cannabis is that it may help you treat gastrointestinal (GI) issues. There are a lot of people who suffer from digestive problems. Some people have a difficult time with constipation while other people may have a hard time with diarrhea. Even though some people might require prescription medications, this is not the case with everyone. Cannabis may help you treat GI issues. If you are curious about how to treat your gut issues, you may want to talk to your internist or physician about whether cannabis can help you. Cannabinoid receptors cover the gut, and cannabis can activate these receptors to reduce inflammation, pain, and even constipation.
Manage Mental Health Issues
Furthermore, you may want to use cannabis to help you manage mental health issues. There are a lot of people who enjoy using cannabis to help them treat anxiety. Anxiety comes in many shapes and forms. There are some people who suffer from a generalized anxiety disorder (GAD). Then, there are some people who only develop anxiety in specific situations, such as social situations. There are even people who suffer from panic attacks. You need to develop a comprehensive approach to the management of anxiety and other mental health issues. There is a chance that cannabis could play a role in the treatment process. Consider talking to a mental health professional about using cannabis to manage your anxiety, depression, or other issues.
Take Advantage of These Benefits
Ultimately, these are just a few of the most important benefits you need to think about if you are trying cannabis There are a lot of options out there, so you need to think about the benefits and drawbacks of each option before you make a decision. Furthermore, if you are trying this product for the first time, you should talk to your doctor before you do so. You need to make sure cannabis is not going to interact with anything else you take. Make sure you enjoy all of the benefits of cannabis.
Pin This Post