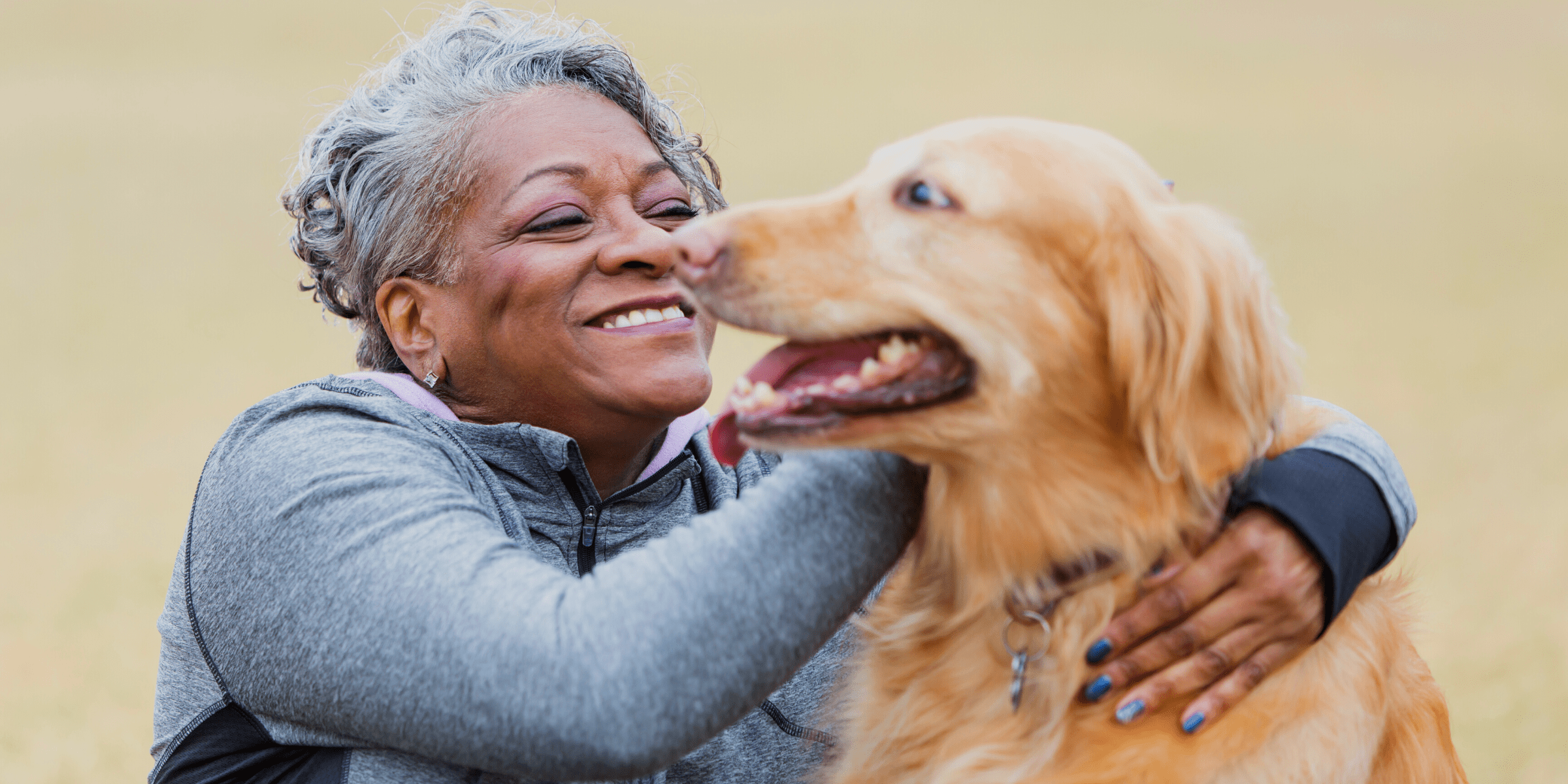 Napping in sunbeams, having the run of the house, getting soft food. There aren't many bad things about the golden years of a dog's life. But when his energy is sapped by the ailments that accompany old age, you'll probably start looking for ways to help your old pal enjoy his latter years to the fullest.
In this article we'll explore a few of the benefits of CBD for aging dogs to help you better understand your options for bringing comfort to your dog as he gets older.
Is CBD safe for aging dogs?
Before you start using any new medication or supplement with your dog, please consult with your veterinarian.
CBD has been shown to be safe when given to dogs, with minimal harmful side effects as long as it is given in its broad-spectrum versus full-spectrum (THC-containing) form. You can rest assured that if given with the proper medical guidance of your veterinarian, broad-spectrum CBD oil can be safe for your aging dog.
According to the American Kennel Club:
"The worst CBD has been documented to do is cause diarrhea and changes in some liver enzyme values after several weeks."

– Caroline Coile, PhD
What are the benefits of CBD for aging dogs?
Broad-spectrum CBD oil for dogs has been used by thousands of pet parents to help improve the lives of their dogs as they get older. A 2018 study showed that CBD is effective at decreasing pain in dogs, while increasing activity levels.
So if you're looking for something that might offer you the chance to play with your pet pal more even as he gets on in his years, CBD oil for dogs might be the answer.
CBD for arthritic dogs
One of the most effective uses of CBD oil in aging dogs is for dogs with arthritis. Yes, it's the same disease people can get when they get older!
What is arthritis in dogs?
There's a high chance that as your dog gets older, he may develop osteoarthritis (sometimes referred to as Degenerative Joint Disease). This is a degeneration of your dogs joints as the cartilage inside them deteriorates. In healthy dogs this cartilage acts as a buffer that allows your dog's joint to have its full range of motion.
When the cartilage deteriorates, as in arthritic dogs, the movement of the joint starts to cause inflammation and pain for the dog. This will lead to your dog's activity levels dropping, as he won't want to move around a lot if it's hurting him.
Larger breeds are more prone to developing osteoarthritis, so it's important to have regular check-ups with your veterinarian to keep your dog healthy and to catch any signs of osteoarthritis early.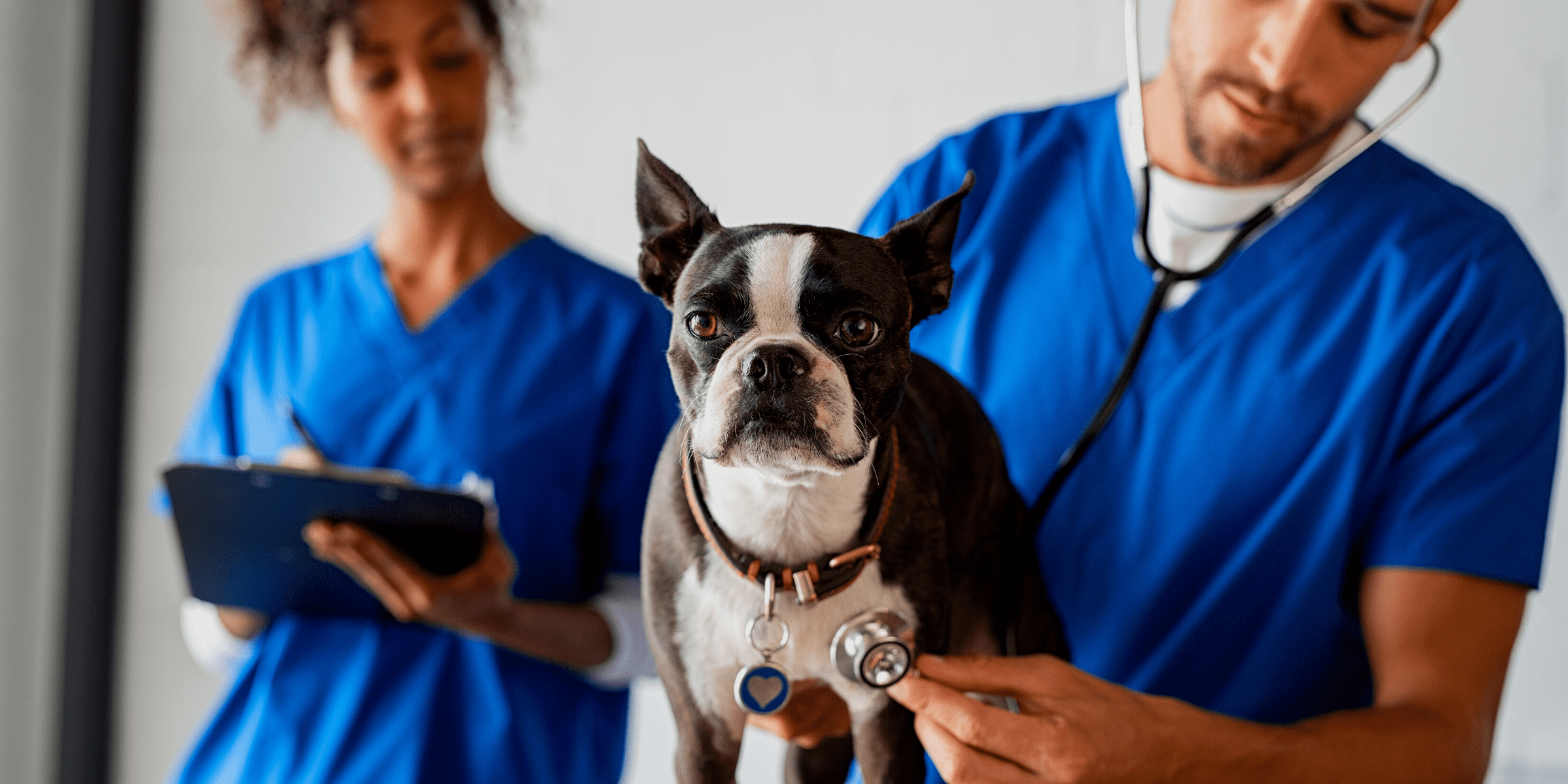 What can be done for arthritic dogs?
A Cornell University study showed that CBD is effective in the relief of pain in arthritic dogs. So if your pooch is starting to get a bit stiff in the bones as he gets up there in years, CBD oil for dogs could offer a way to relieve his pain and improve his quality of life.
There have been some truly astounding results in the treatment of arthritic dogs with CBD, so if you've been scouring the internet for answers and becoming increasingly afraid that there won't be an effective treatment for your dog's age-related ailments, CBD could certainly be worth exploring as an option.
Just keep in mind that any treatment you decide on for your dog should be discussed thoroughly with your dog's treating veterinarian. Any treatments your dog is already undergoing has to be considered before trying to add any additional regimen.
CBD for itchy older dogs
Sometimes itchiness can occur in older dogs because of age-related skin diseases. Hypothyroidism can cause your furry friend to start losing more of his fur, and develop red or black spots on his skin.
If you're worried that your aged dog is itching a lot, you should consider topically applied CBD.
CBD-enriched ointment has been shown by a 2019 study of humans—whose endocanabinoid system is very similar to dogs—to significantly reduce irritation caused by chronic skin diseases that have been linked to aging. Soothing CBD balm can be applied topically to affected areas to decrease your dog's skin irritation.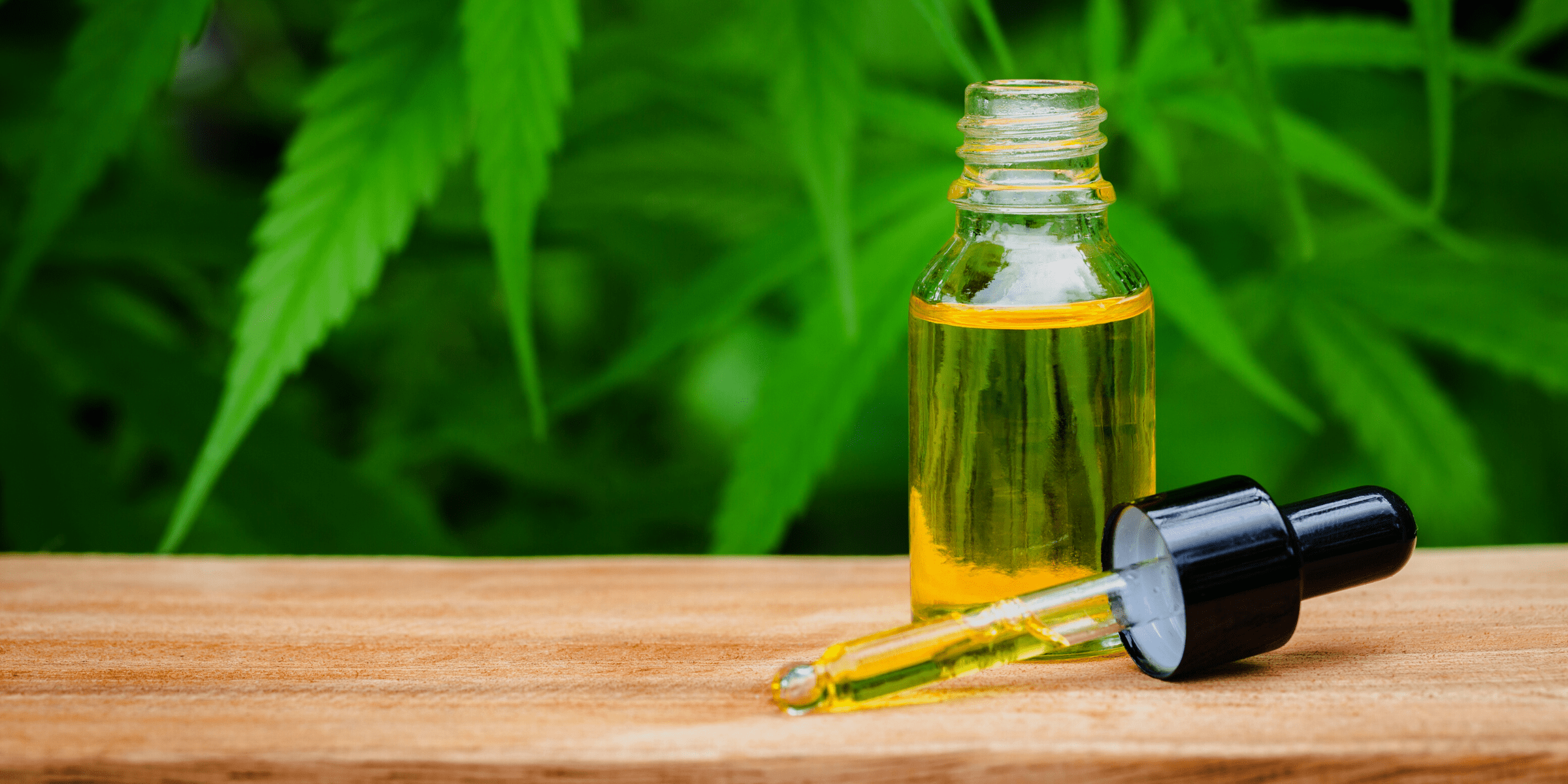 CBD for anxiety in older dogs
There are some small-scale results which show promising results regarding the management of anxiety in dogs using CBD. CBD has been shown to be effective in the management of anxiety in humans, and the close relation between the human and dog ECS systems may indicate that dogs can also have their anxiety managed with CBD.
More research has to be done to provide definitive results, and that research is currently being pursued. In the meantime, there are a whole host of other benefits that CBD has been proven to provide and which should not be discounted.
If you're looking for something to help with the management of anxiety in your aging dog, please consult with your veterinarian and ask whether CBD would be a good option.
CBD for increasing appetite in older dogs
Anyone who's ever stayed at grandma and grandpa's house for an extended visit has noticed that as people get older, they eat less. The same goes for our pets, and our dog's quality of life can actually suffer as their appetite decreases in their old age.
And although we'd like to help our dogs eat the food they need to stay at a healthy weight and stay energetic, there's not much we can do. As they say, you can lead a dog to his chow bowl, but you can't make him eat.
But luckily for us, we only have to worry about leading him to the chow, because CBD has been used to successfully stimulate appetite in dogs. So even if your pooch is getting a little skinnier as he gets on in years, there's hope that his appetite can be increased.
A well-fed dog is a happy dog!
Conclusion
As your four-legged friend starts to lose the bounce in his trot due to age, CBD might present a very good option to recapture some of that puppy-ish energy you've enjoyed in the past. I hope that it can help with your pooch if he's suffering from any of the ailments we've gone over this article.
Remember, just because dogs get older, it doesn't mean that their active lives have to come to a close just yet!
Pin This Post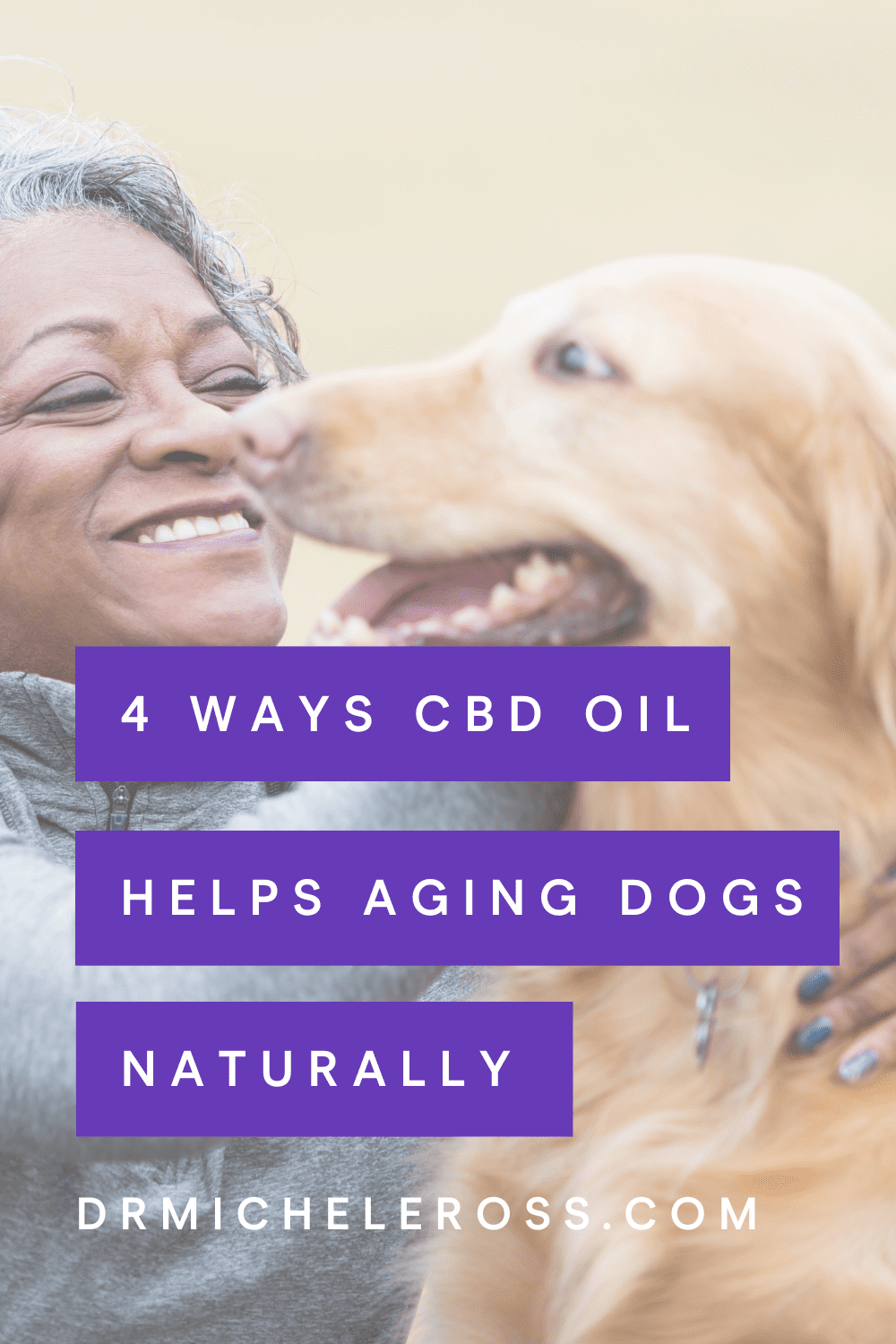 Share This Post