Interstitial cystitis, otherwise known as Painful Bladder Syndrome, can cause issues for many people – more women than men get it. While there is prescription medicine, an Elmiron mass tort, could reduce that as an option. Elmiron could cause eye problems, including macular degeneration. That means that people might have to find more conventional ways to take care of the issue.
Symptoms of Painful Bladder Syndrome
You may have pain in the lower part of your abdomen. When your bladder starts getting full, it may increase the amount of pain or discomfort. You might feel some initial relief when you urinate but it can then return.
When you have this, you will also have to go to the bathroom a lot more. Most people go up to seven times a day. You could have to go more than 40 times … and that can also lead to disrupted sleep.
There are a number of areas where you might feel pain or discomfort, including the:
bladder
urethra
vagina
vulva
rectum
pelvic floor muscles
You will possibly feel worse during your period, and having intercourse could cause a lot of discomfort, too. There might be bleeding, sores, and ulcers in the bladder.
All of these can vary from woman to woman and can depend on other factors like their age. Some may have persistent symptoms while others may go for periods of time without any issues arising.
Causes of Bladder Pain
This is where it is all a mystery. The exact cause of bladder pain syndrome is unknown – while it may mimic a urinary tract infection or UTI, the two are not the same. A urinary tract infection can be treated with antibiotics, while bladder pain syndrome can't.
Treatment of Interstitial Cystitis
Here are some of the things that you can do without using Elmiron:
Physical Therapy – A physical therapist can help you work on strengthening your pelvic floor or also teach you relaxation techniques.
OTC Pain Relievers – You can possibly take things like ibuprofen, aspirin, or even CBD oil to help manage any mild pain.
Bladder Instillation – Your doctor may fill your bladder with liquid by using a catheter.
Nerve Stimulation – Your doctor may put wires near your bladder and send electrical pulses to increase blood flow to the nerves.
Botox – This may relax your bladder or keep your pelvic floor muscles from spasming.
Surgery – this is the last resort for you if nothing else works. This may include removal of your bladder or parts of it.
You can also change your eating habits, work on lowering your stress levels, strengthen your bladder so that you can go longer in between times that you urinate. You can also strengthen your pelvic floor muscles. Avoiding alcohol and not smoking can help a lot too. Loose-fitting clothing can take pressure off your lower body. If you exercise regularly, that could help.
Next Steps
Bladder pain syndrome can be aggravating – it affects millions of Americans a year, but if you talk to your physician about the possible treatments, you could greatly improve the quality of your life.
Pin This Post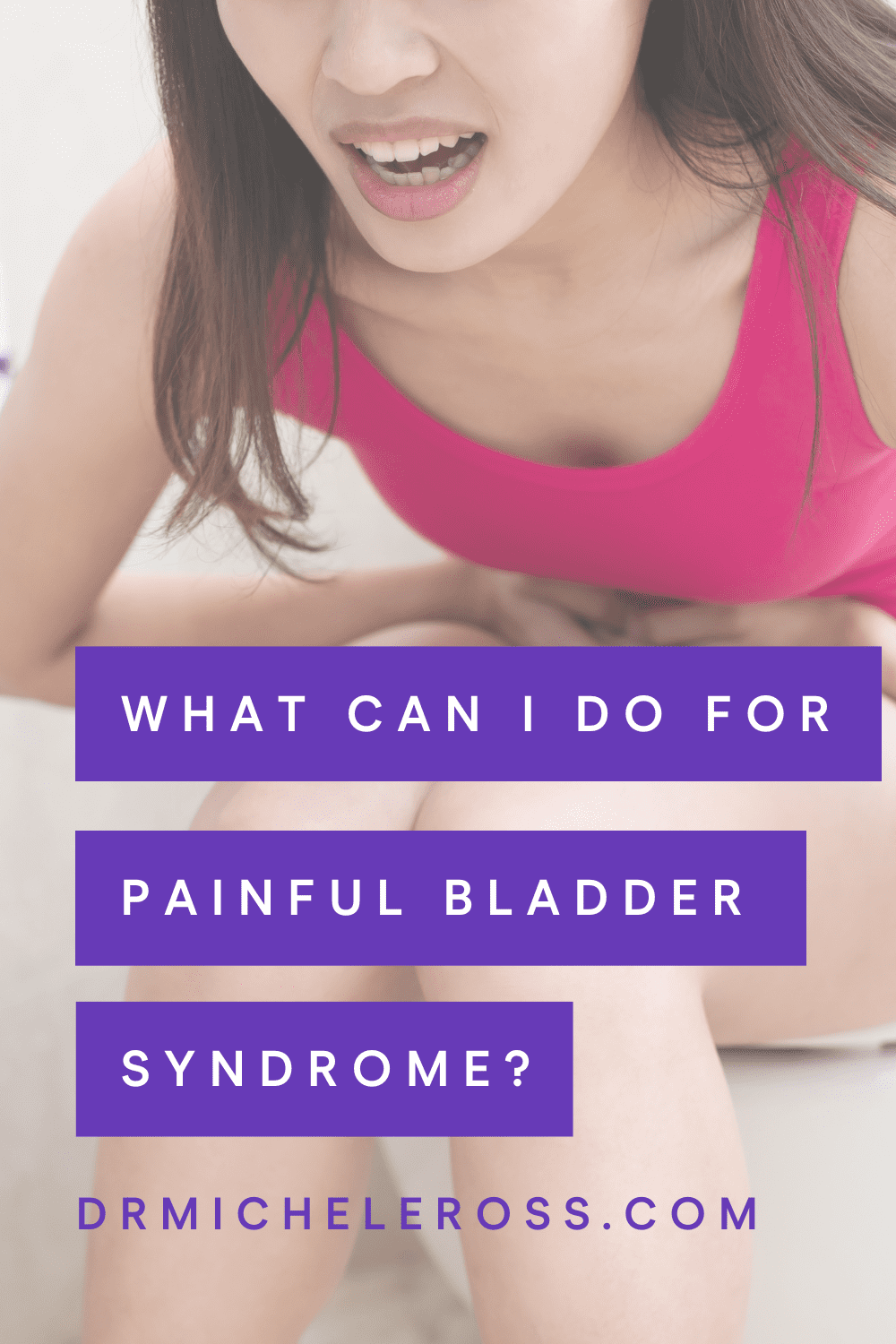 Share This Post