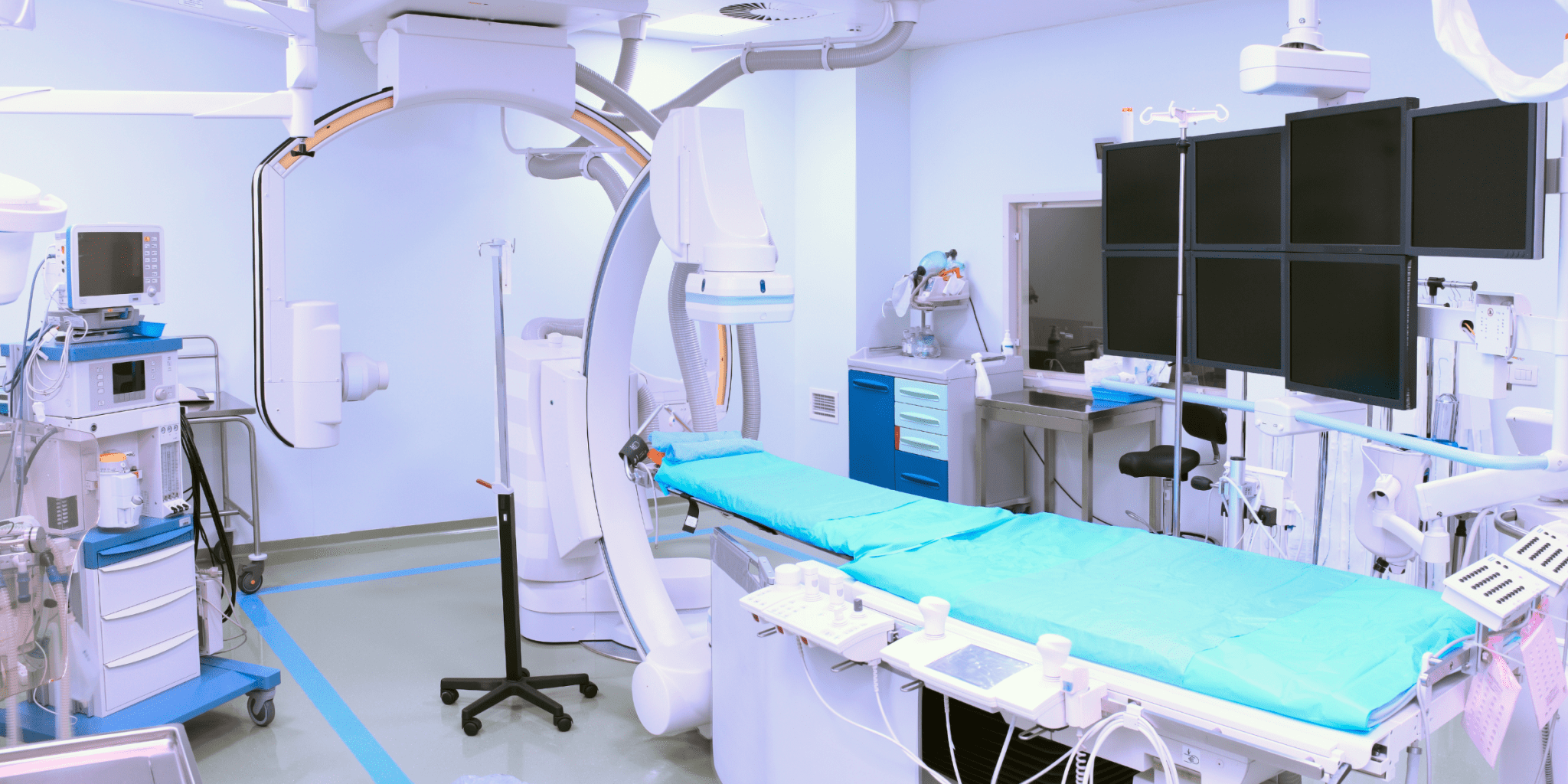 A staggering 310 million surgeries are performed worldwide each year, according to the International Journal of Surgery. Approximately 40-50 million of these surgeries occur annually in the United States and 20 million are performed in Europe. Given these numbers, it is vital to equip all operating rooms with the latest and most essential equipment.
Each piece of equipment plays a specific role in the operating room (OR). Without the right tools, surgeons and medical staff struggle to perform their duties, emphasizing the critical importance of having the correct equipment for patient safety. Below is a list of essential equipment that should be present in an OR:
Surgical Lights
In the world of surgery, proper lighting is not just a convenience; it's a fundamental necessity. Surgical lights, in addition to the ambient lighting on the walls and ceiling of the operating room, play a critical role in ensuring that surgeons can perform their procedures with precision and safety. These lights are specifically designed to illuminate the surgical site while minimizing shadows, creating an environment where surgical teams can work effectively and accurately.
When selecting surgical lights, there are different options available, with LED and halogen lights being the most common. However, LED lights are increasingly recommended due to their superior brightness and lower heat emission. This not only enhances visibility but also ensures the comfort of the surgical team.
Efficient Storage Solutions
An operating room has special equipment and instruments that must be stored in cabinets for safekeeping and easy access. When medical professionals know where a piece of equipment is stored, they can easily retrieve it when needed.
In addition to keeping equipment safe, operating room cabinets can help maintain the temperature and humidity needed to store certain materials. Keeping everything organized in efficient storage solutions helps prevent waste and damage to important equipment. Additionally, this system prevents tripping and slipping hazards in the operating room.
You can find operating room cabinets in various types, styles, and sizes, depending on what you intend to store. These cabinets are designed to accommodate items such as endoscopy equipment, ultrasound supplies, surgical suites, hybrid ORs, and more.
Utility Cart
A versatile utility cart is essential for any operating room, as it can be used in hospitals, surgical centers, dental clinics, veterinary centers, and more. These carts help keep essential medical instruments organized and readily accessible.
When selecting a utility cart, prioritize stainless steel designs for durability, stability, and ease of cleaning. Look for carts with locked drawers to prevent tampering and theft of valuable equipment and supplies.
Vital Signs Monitors
Vital signs monitors are the vigilant guardians of patient health in the operating room. These monitors provide a window into the patient's well-being, offering crucial information that guides medical professionals before, during, and after surgery. They offer real-time data on vital signs that include:
Pulse Rate: Monitoring the patient's heart rate, ensuring it remains within a safe range throughout the procedure.
Body Temperature: Tracking the patient's body temperature to detect any irregularities or fluctuations.
Blood Pressure: Continuous measurement of blood pressure to assess cardiovascular health and stability.
Rate of Breathing: Observing the patient's respiratory rate to ensure proper oxygenation and ventilation.
A state-of-the-art vital signs monitor is the linchpin of patient care, providing accurate and precise information that allows medical professionals to take timely and appropriate actions to safeguard the patient's health.
Operating Table
An operating table is an indispensable component of any surgical environment, providing a platform on which the patient lies during surgery. Most operating room tables are designed with adjustability in mind, featuring moving parts that enable medical staff to position the patient correctly during the procedure. These tables play a crucial role in ensuring the comfort and safety of the patient, as well as facilitating the surgical team's work.
Surgical Displays
Surgical displays, essentially, serve as the eyes and ears of the surgical team. These high-resolution screens are multi-functional, offering critical information and support for various aspects of surgical procedures. Here are some of their essential functions:
Real-time Patient Monitoring: Surgical displays provide up-to-the-moment updates on the patient's condition during surgery, ensuring the surgical team remains well-informed at all times.
Medical Imaging Access: Surgeons can access medical images, including X-rays and MRI scans, directly on these displays, aiding in precise decision-making and procedure guidance.
Magnified Views: For certain intricate and invasive operations, surgical displays offer magnified views of the patient's anatomy, enabling precise maneuvers and reducing the risk of errors.
Surgical Instruments
Surgical instruments are the tools of the trade in an operating room. They are designed for invasive procedures that involve penetrating a patient's skin or thin membranes.
From scalpels for precise incisions to forceps for delicate tissue manipulation and retractors for improved visibility, a wide range of surgical instruments is required for different procedures. The absence of the right instrument can lead to delays or errors, posing a significant risk to the patient's well-being.
Scrub Sinks
Maintaining a sterile and infection-free environment is a top priority in an operating room. Scrub sinks play a critical role in ensuring cleanliness and minimizing the risk of contamination. Equipped with touchless faucets and soap dispensers, high-quality scrub sinks help healthcare professionals maintain the highest patient safety standards during surgical procedures.
Conclusion
Surgeons and medical professionals in operating rooms rely on various equipment and tools to successfully perform surgeries and other procedures. The list mentioned above highlights some of the most essential equipment for an OR.
However, it's important to note that not all operating rooms are the same, and their equipment needs may vary. Therefore, the list provided here offers a general idea of what is typically necessary for a successful surgical procedure.
Pin This Post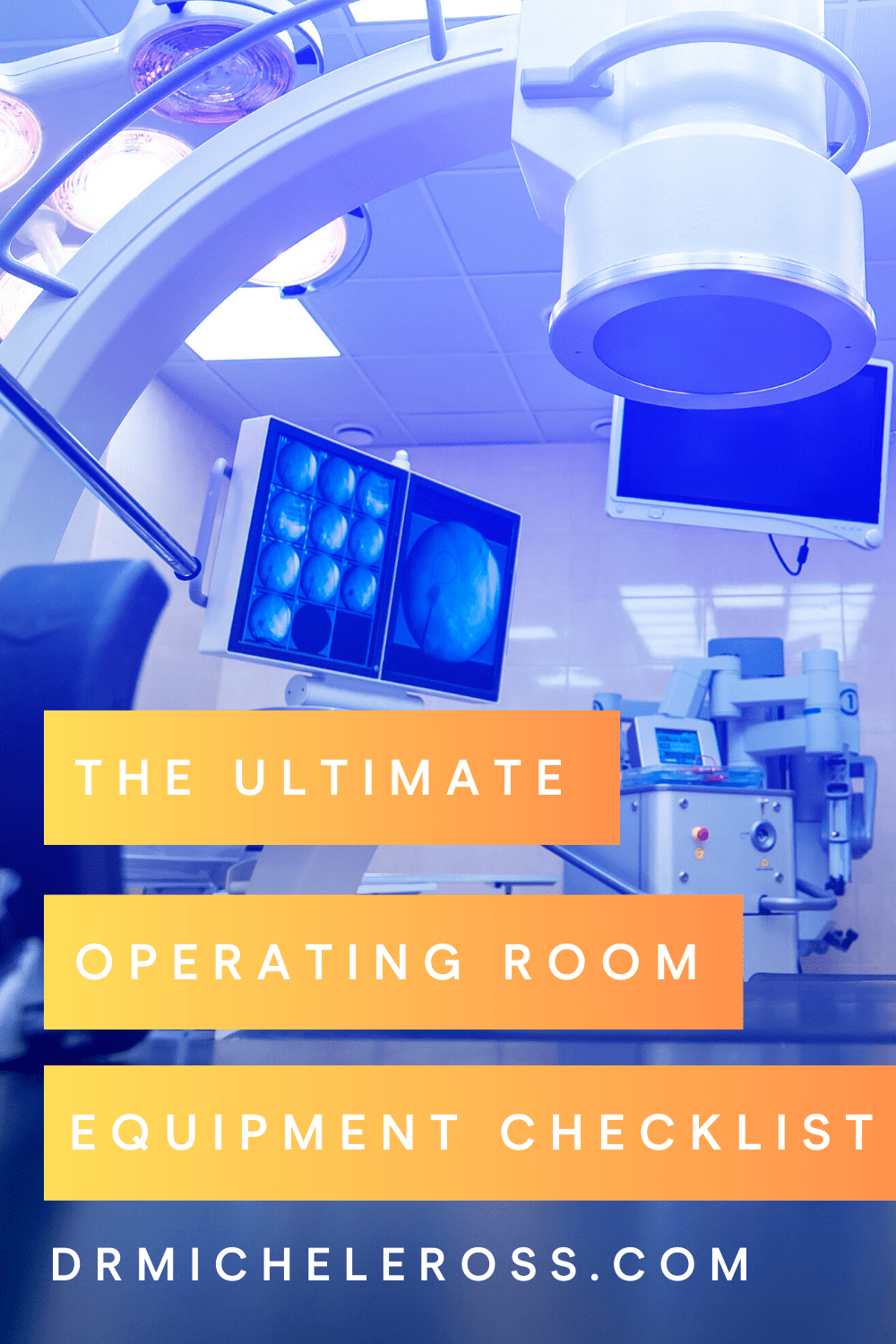 Share This Post