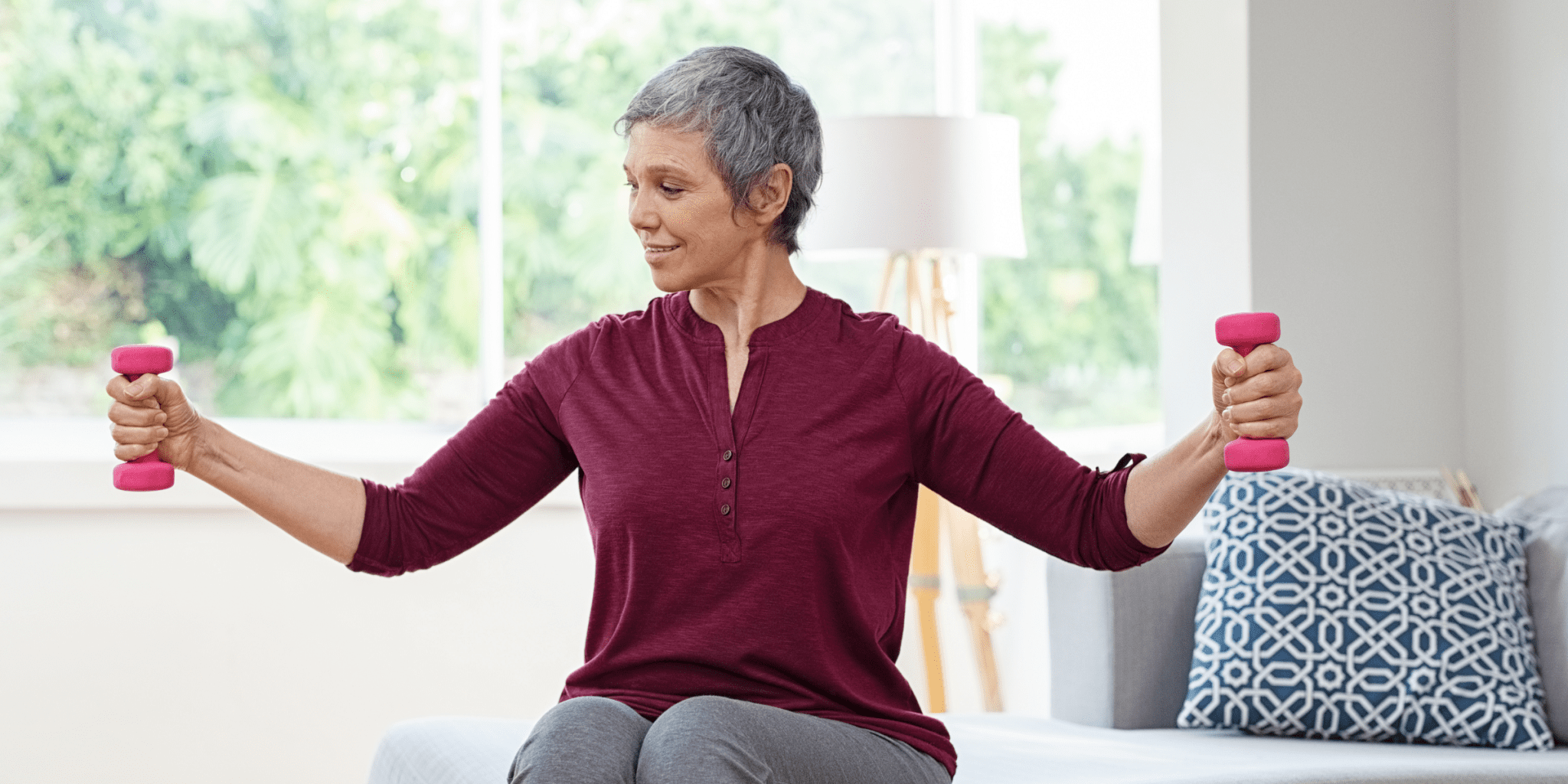 Weight training is a great way to stay in shape and prevent common issues that come with aging. It improves bone density, strengthens joints and muscles, and helps to manage arthritis pain, falls, and obesity.
It's important to start small and build up to a full-body strength workout two or three times a week. Rest days are also essential to give your body time to recover.
Use Proper Form
Practicing proper exercise form reduces your risk of injury and makes your muscles work more effectively. When you lift a weight, move it through the full range of motion of the joint. This increases muscle strength and reduces injury from over-stretching.
When you're at the gym, choose a personal trainer like Alexandra Chipurnoi or experienced friend to help you with your form. They can give you physical cues, show you how to use the equipment, and even demonstrate a few basic exercises for you to follow.
You can use more traditional weights once you've mastered body-weight exercises, like push-ups and air squats. It's best to choose a small amount of weight you can easily lift without sacrificing your form. And remember to count out the number of repetitions — or reps — you're doing. Too many reps can hurt as much as not enough. Aim for eight to 12 reps per set and rest one day between workout sessions.
Warm Up
Warm muscles are less prone to injury, and a good warm-up (like walking briskly or jogging) can get your blood flowing. Aim to warm up for about 10 minutes before you start your strength training workout.
If you're new to resistance training, start with body-weight exercises like sit-ups or push-ups. Then, gradually progress to free weights and low-resistance bands as you build your strength.
When you're ready to add weight, choose a comfortable weight that allows you to perform your exercise properly. Try to increase the number of reps and sets for each exercise and log your workouts.
Working out with a friend or hiring a personal trainer to monitor your form and keep you motivated is also helpful. This is particularly important when working out with free weights or resistance bands, where poor form can prompt injuries. Rest days are key to maximizing the benefits of strength training, so try to avoid exercising the same muscle groups two days in a row.
Cool Down
As with warming up, a cool-down is an important part of your strength training. It will help prevent injury by slowing your heart rate and preparing your muscles for rest.
To cool down, try walking briskly for five to 10 minutes or doing dynamic stretches, such as leg swings, arm circles, or jumping jacks. In addition, it's important to stretch out and stay hydrated after a workout.
A qualified exercise professional, such as a physiotherapist or exercise physiologist, can perform a movement screen to determine whether you're ready for a more structured strength training program. A movement screen can also help you set realistic goals and ensure that your strength training program is safe based on your ability. Increasing your strength helps make everyday tasks less of a struggle, such as carrying groceries up the stairs or putting a stack of heavy boxes on a high shelf. A recent study found that increasing muscle mass can also reduce the risk of falls and preserve independence.
Rest Days
Once you have mastered body weight exercises such as push-ups, sit-ups, air squats, or any isometric hold (planks, wall sits, split lunges), you can increase the number of sets you perform each week. This is a great way to gradually increase the demand on your muscles, which can lead to greater strength gains over time.
It's important to use the right amount of weight or resistance when lifting weights. It should be difficult, but not so difficult that you can't complete a set with proper form and control. It's also important to rest between sets and have days off from the same muscle group each week.
This will give your muscles time to recover and grow, and it can help prevent injury. Also, remember to drink enough water and eat healthy meals to fuel your workouts. As with any exercise routine, you should also cool down properly after each session with light activities like walking for 10 minutes.
Pin This Post
Share This Post