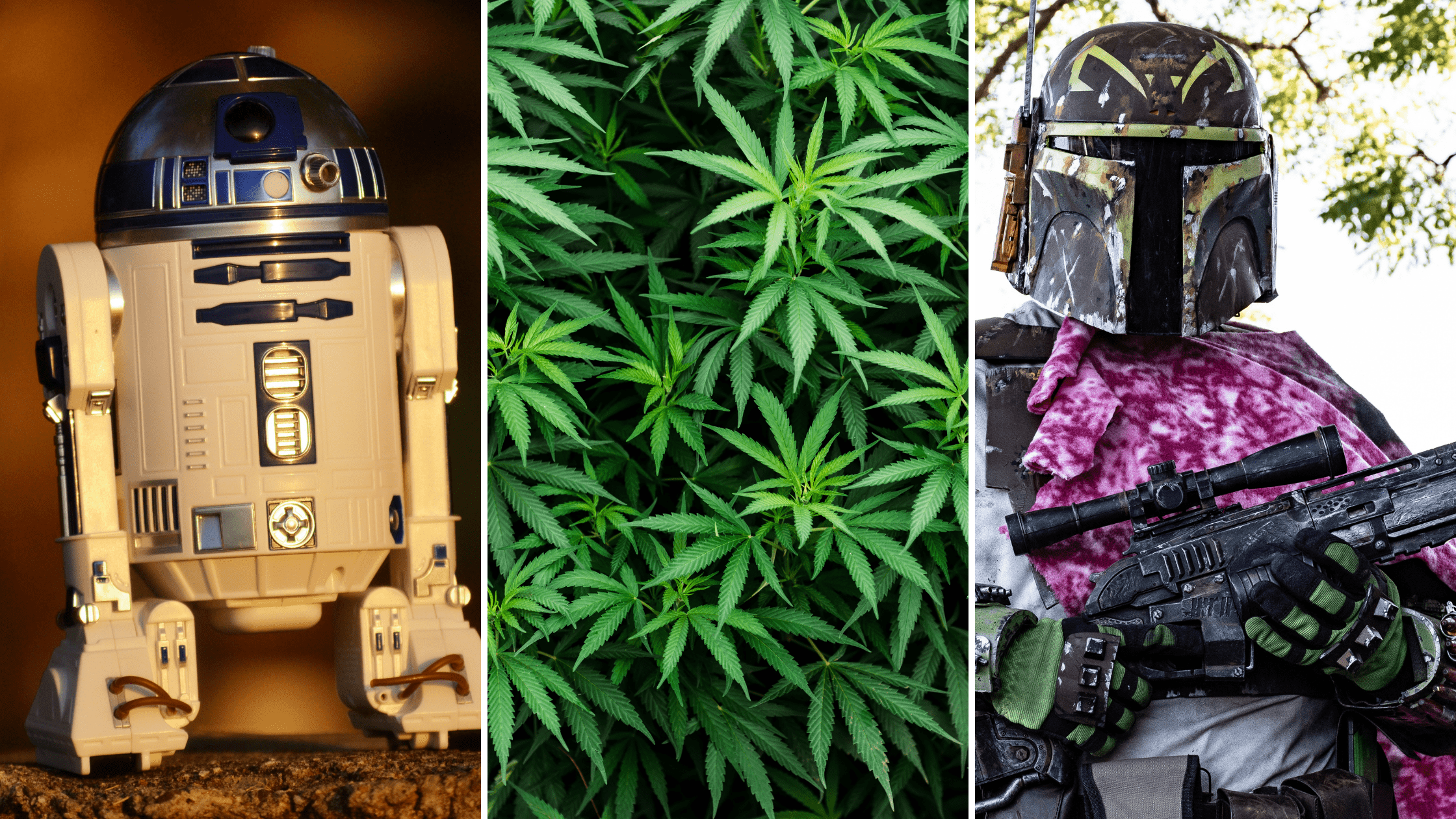 Disclosure: Some of the links in this post are "affiliate links." This means if you click on the link and purchase an item, I will receive an affiliate commission, at no extra cost to you. Regardless, I only recommend products or services I use or believe will add value to my readers.
Surprise your Star Wars fan who smokes weed with a gift that's out of this universe. Stoner Star Wars presents are perfect for the Star Wars fan who has plenty of regular Star Wars clothing or Star Wars collectibles, but little cannabis clothing or cannabis gear.
Star Wars is very popular, but as a scientist of course I had to put a little survey out:
Are You a Star Wars Fan? #StarWars

— Dr. Michele Ross (@drmicheleross) November 10, 2020
As a cannabis smoking Star Wars fan myself, here are some of the gifts I would love to see under my Christmas tree or as a birthday gift!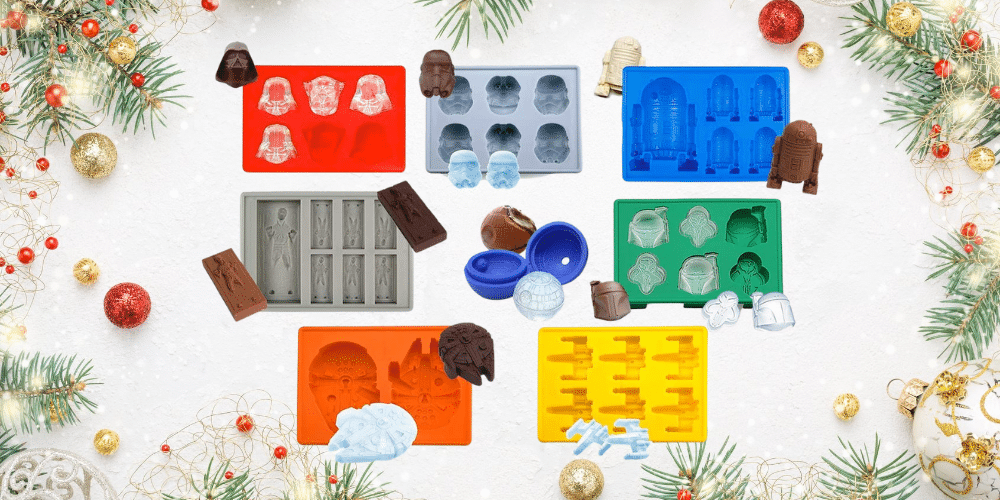 Eating Darth Vader weed gummies beats eating standard gummy bears or the worst, those boring THC squares or triangles from highly regulated states where they are afraid cannabis edibles in fun shapes will make kids eat marijuana. With 8 different types of Star Wars molds to pick from, you could give these as a set, or split them up and give them to 8 friends. If you have a friend who doesn't eat edibles, they can always be used to make regular chocolates or ice cubes.

Unless you're Martha Stewart or a whiz in the kitchen, making cannabis edibles can be confusing! One of the most important parts is make cannabis butter, or "cannabutter" to infuse into chocolates, cookies, brownies, and other edibles.
The Magical Butter Machine makes it so easy to make cannabis chocolates and other yummy edibles infused with THC. I use mine all the time. The Magical Butter Machine plus the Star Wars Chocolate Molds above would be an AMAZING gift set to give your significant other if they are a weed loving Star Wars fan.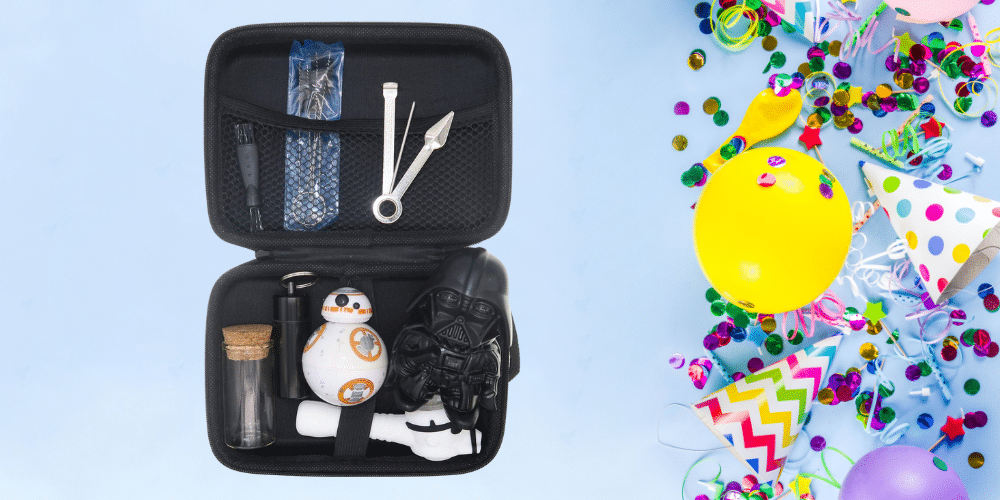 If you've ever wanted to give or get a Star Wars weed pipe in the shape of a a Stormtrooper, this is for you.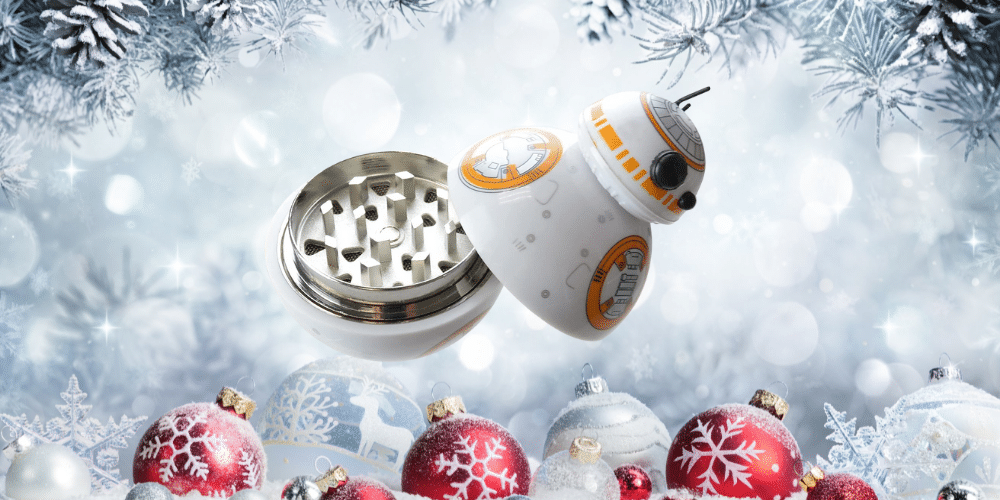 5. A Star Wars Coffee Mug and CBD Coffee
Cloud City Supply, the first Star Wars themed CBD store in the world, offers holiday gift sets containing CBD-infused coffee and mugs in the shape of your favorite Star Wars characters, like Stormtroopers and Darth Vader.
6. A Star Wars Dab Mat
No longer available.
7. A Star Wars Rolling Tray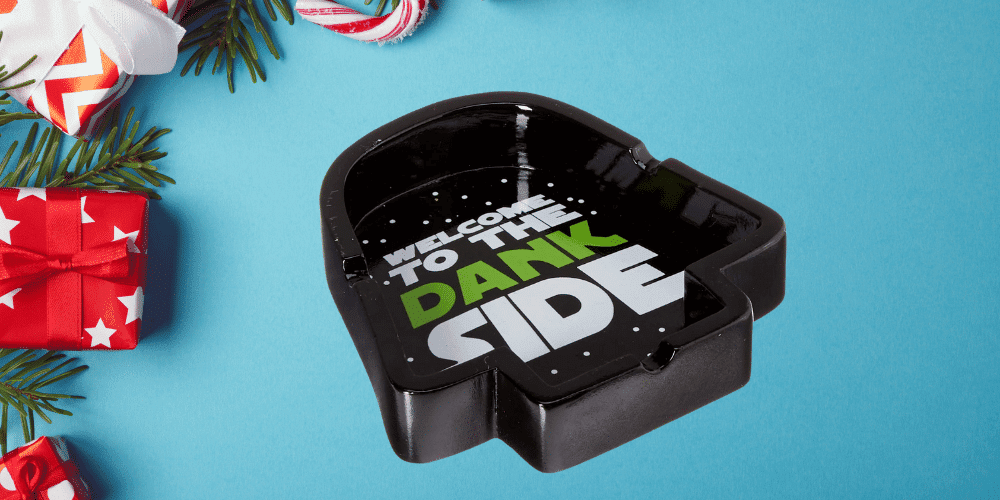 9. A Stoner Star Wars T-Shirt
No longer available.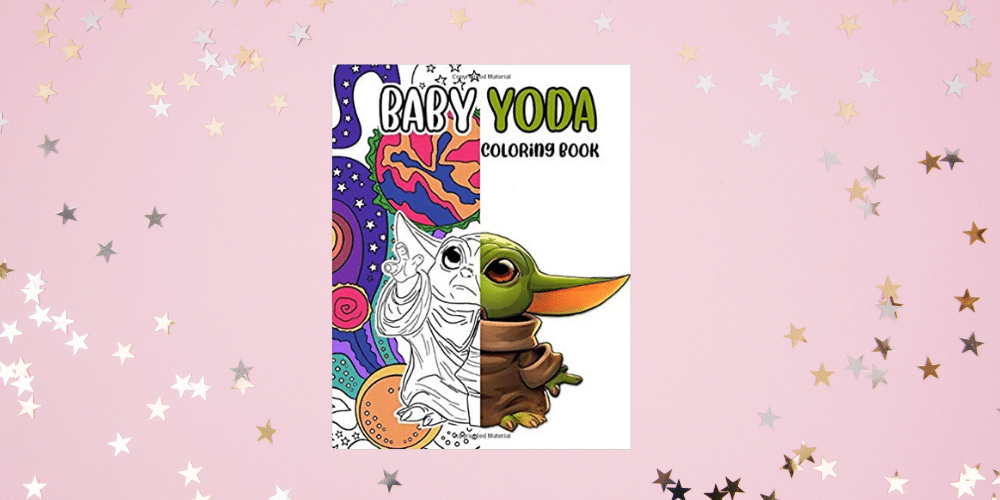 Whether you or the cannabis smoker in your life likes to smoke sativas or indicas, they'll enjoy filling in coloring books while high. It's a great way to distract yourself, beat stress, and get in flow state while creating some cool art. This Star Wars Stoner Coloring Book is one of a kind!
Update: Amazon took down the original Stoner Star Wars coloring book, probably due to some kind of lawsuit by Disney. So instead, try this Baby Yoda coloring book!
Have You Found The Perfect Cannabis Gift For Your Star Wars Fan?
Hopefully this gave you some inspiration for the perfect holiday gift or birthday present for the Star Wars fans who smoke weed in your life.
And if you don't smoke weed, but you are considering buying a cannabis gift for the weed smoking Star Star Wars fan in your life, congrats on having such a cannabis positive attitude. You're helping fight the stigma, one gift at a time.
Pin This Post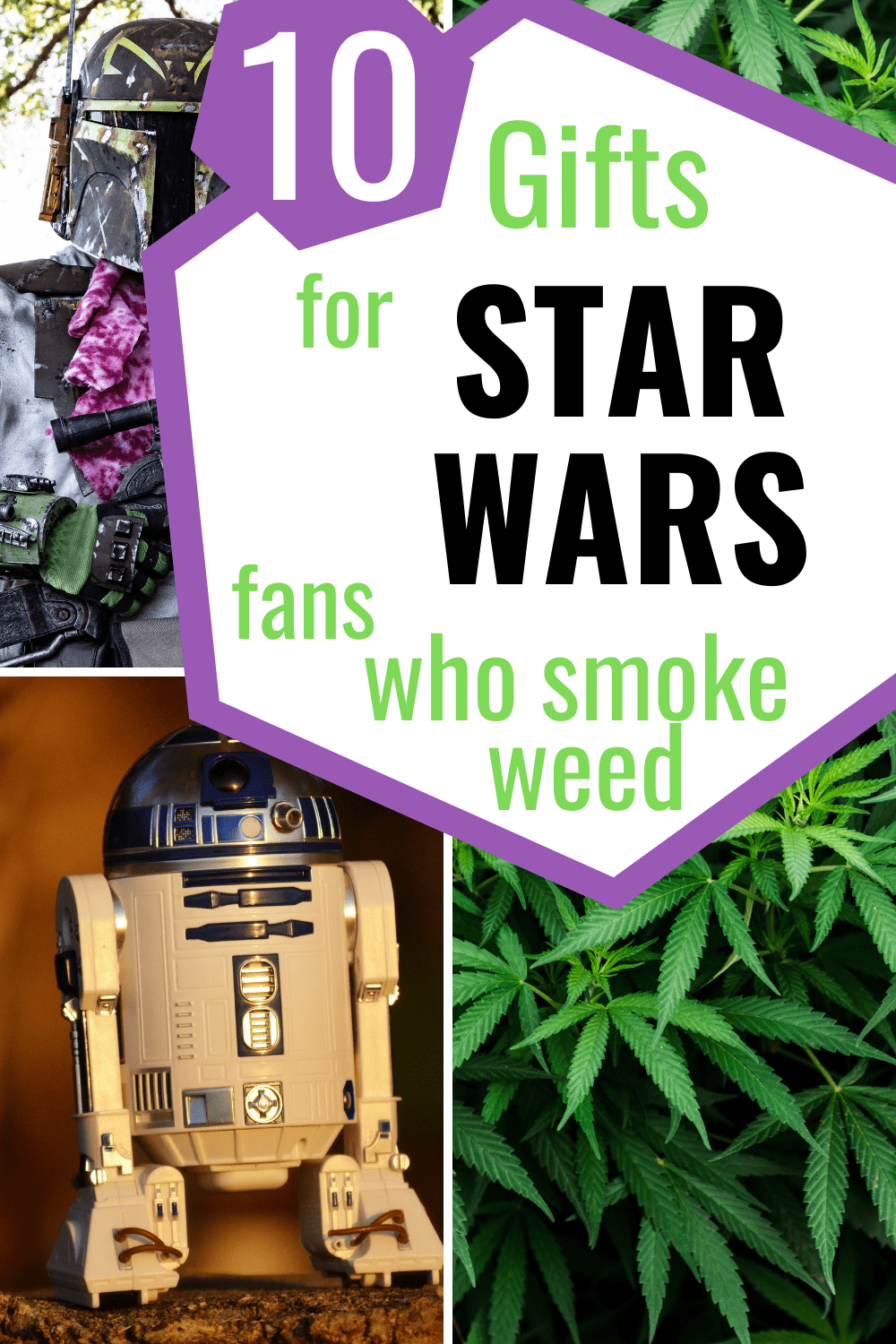 Share This Post