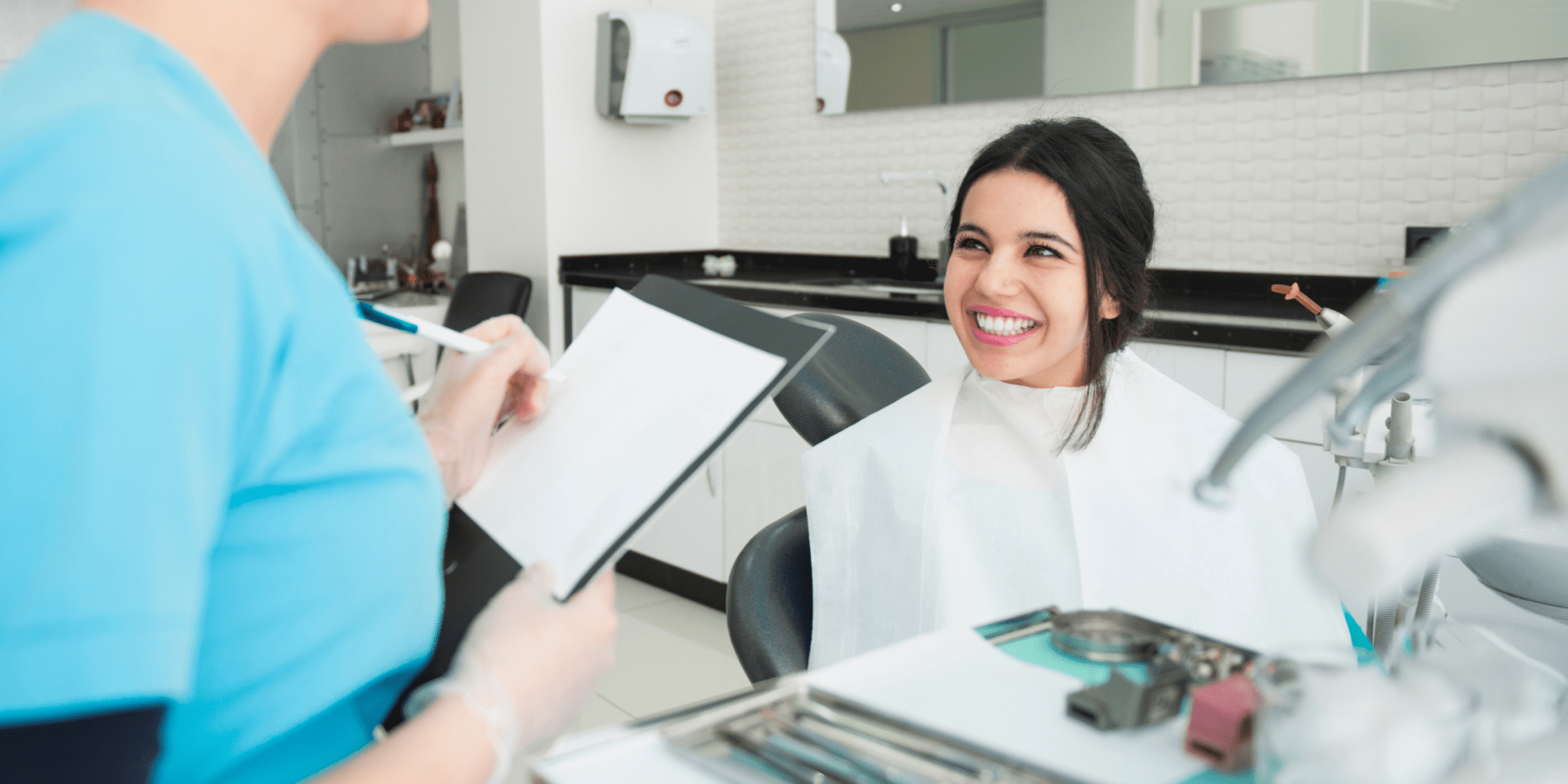 A healthy smile reflects our overall health and well-being. Good oral health involves more than just white teeth; it includes caring for our gums, tongue, and oral cavity. Neglecting oral hygiene can cause oral health problems with wider implications for our overall well-being.
Oral health issues are common globally, including in the United States. In Alabama, certain health conditions, like diabetes, have a significant impact. Specific regions, such as Alabama, have the third-highest percentage of adults with diagnosed diabetes, reaching 12.83%. It puts a large population at a higher risk of gum disease.
In this article, we will delve into the most common oral health issues individuals face and explore the various treatments available to tackle them effectively.
1) Oral Cancer
Oral cancer is the abnormal growth of cells in the mouth, which can be life-threatening if not detected early. Risk factors include tobacco or alcohol use, sun exposure, family history, poor oral hygiene, and HPV infection. Regular dental check-ups are crucial.
Symptoms of oral cancer include mouth sores, difficulty swallowing/speaking, lumps, hoarseness, and bleeding. Immediate medical attention is necessary if these symptoms occur.
Treatment options of oral cancer depend on factors like cancer stage and location and may include surgery, radiation therapy, chemotherapy, targeted therapy, and immunotherapy. Combination treatments are sometimes necessary for optimal results.
Living in a city like Spanish Fort, AL, where the average overall health of teeth and gums is 54.2%, higher than the state average of 45.7%, indicates that oral health awareness and access to dental care are relatively better in the area. It is a positive sign, suggesting that the community values oral health and has access to quality dental services.
One reputable local clinic in Spanish Fort that specializes in oral surgery is the Bay Area Oral Surgery Clinic which boasts experienced professionals trained in diagnosing and treating various oral health conditions.
2) Tooth Decay and Tooth Cavities
It happens when plaque, a bacterial film that sticks to the teeth, accumulates and starts to create acids that gradually destroy the tooth enamel. Cavities develop due to decay when adequate oral hygiene techniques, like routine brushing and flossing, are not practiced.
Initial treatment usually entails dental fillings, where the decayed area of the tooth is removed, and the cavity is filled with a restorative substance such as composite resin or amalgam.
However, more thorough treatment, such as root canal therapy, may be required if the decay has progressed and impacted the tooth's inner pulp. During this surgery, the infected pulp is removed, the root canal is cleaned, and the canal is sealed to stop the spread of infection.
In severe cases where the tooth structure is severely compromised, a dental crown may be placed to restore strength and aesthetics.
3) Tooth Sensitivity
It occurs when the protective layer of the tooth enamel wears down, exposing the underlying dentin and sensitive nerve endings. The possible treatments for tooth sensitivity include desensitizing toothpaste containing compounds like potassium nitrate or strontium chloride, which help reduce nerve sensitivity.
Dentists may also apply fluoride treatments to strengthen the enamel and decrease sensitivity. In some cases, dental bonding or sealants can cover exposed root surfaces or repair worn-down enamel. Additionally, gum grafts may be recommended to cover and protect exposed tooth roots.
4) Bad Breath (Halitosis)
Poor brushing and flossing techniques, which allow germs to build up in the mouth and produce offensive-smelling chemicals, are frequently the cause. Other factors contributing to bad breath include gum disease, dry mouth, certain foods and beverages, tobacco use, and underlying medical conditions.
Maintaining oral hygiene by brushing teeth twice daily, flossing daily, and utilizing an antibacterial mouthwash are all steps in treating bad breath. Regular dental check-ups and professional cleanings are essential to remove plaque and tartar buildup. Tongue cleaning is also important as bacteria accumulate on the tongue's surface.
Addressing underlying dental issues, such as gum disease, cavities, or infected teeth, is crucial. If dry mouth is the cause, staying hydrated and using saliva substitutes or stimulants can help alleviate the condition.
5) Tooth Loss
Tooth loss is a prevalent oral health issue due to decay, gum disease, trauma, or other conditions. When faced with tooth loss, several treatment options are available.
Dental implants are an effective solution. It is a surgical procedure that involves placing an artificial tooth root into the jawbone, providing a stable foundation for a replacement tooth. Dentures, including full and partial, are removable replacements for missing teeth.
These treatments help restore functionality, aesthetics, and confidence in individuals experiencing tooth loss, promoting overall oral health and well-being.
6) Bruxism (Teeth Grinding)
The act of clenching or grinding one's teeth, frequently while asleep or unconsciously, is known as bruxism. This condition can lead to tooth wear, jaw pain, headaches, and other dental problems. Possible treatment options for bruxism include using a nightguard or splint, which helps protect the teeth and jaw joints from the damaging effects of grinding.
Stress management techniques and relaxation exercises may also be recommended to address underlying causes. In some cases, orthodontic treatments or dental adjustments may be necessary to correct misalignment issues contributing to bruxism.
7) Malocclusion (Misaligned Teeth)
It occurs when the teeth do not align properly, leading to bite problems and potential oral health complications. Different types of malocclusion include overbite, underbite, crossbite, and crowded or crooked teeth. Malocclusion can include difficulty chewing and speaking, increased risk of tooth decay and gum disease due to inadequate oral hygiene, jaw pain and TMJ disorders, and aesthetic concerns that may affect self-confidence.
Fortunately, there are various treatments available to address malocclusion.
Orthodontic treatments, such as braces, are commonly used to gradually shift the teeth into proper alignment.
Another popular option is clear aligners, such as Invisalign, which are removable and virtually invisible trays that gradually straighten the teeth.
In some cases, additional orthodontic appliances, like expanders or headgear, may be used to correct more severe malocclusion issues.
In more complex cases, oral surgery may be required to reposition the jaw or reshape the bone.
Conclusion
Oral health issues are a prevalent concern affecting millions of people worldwide. These issues, ranging from dental decay and gum disease to foul breath and oral sensitivity, can greatly influence our daily
lives. However, with good oral hygiene habits, including consistent flossing, brushing, and dental examinations, many of these issues can be prevented or effectively treated. Professional treatments such as dental fillings, root canals, and periodontal therapies effectively address common oral health problems. It is crucial to prioritize oral health and seek timely professional care to maintain a healthy smile and overall well-being.
Pin This Post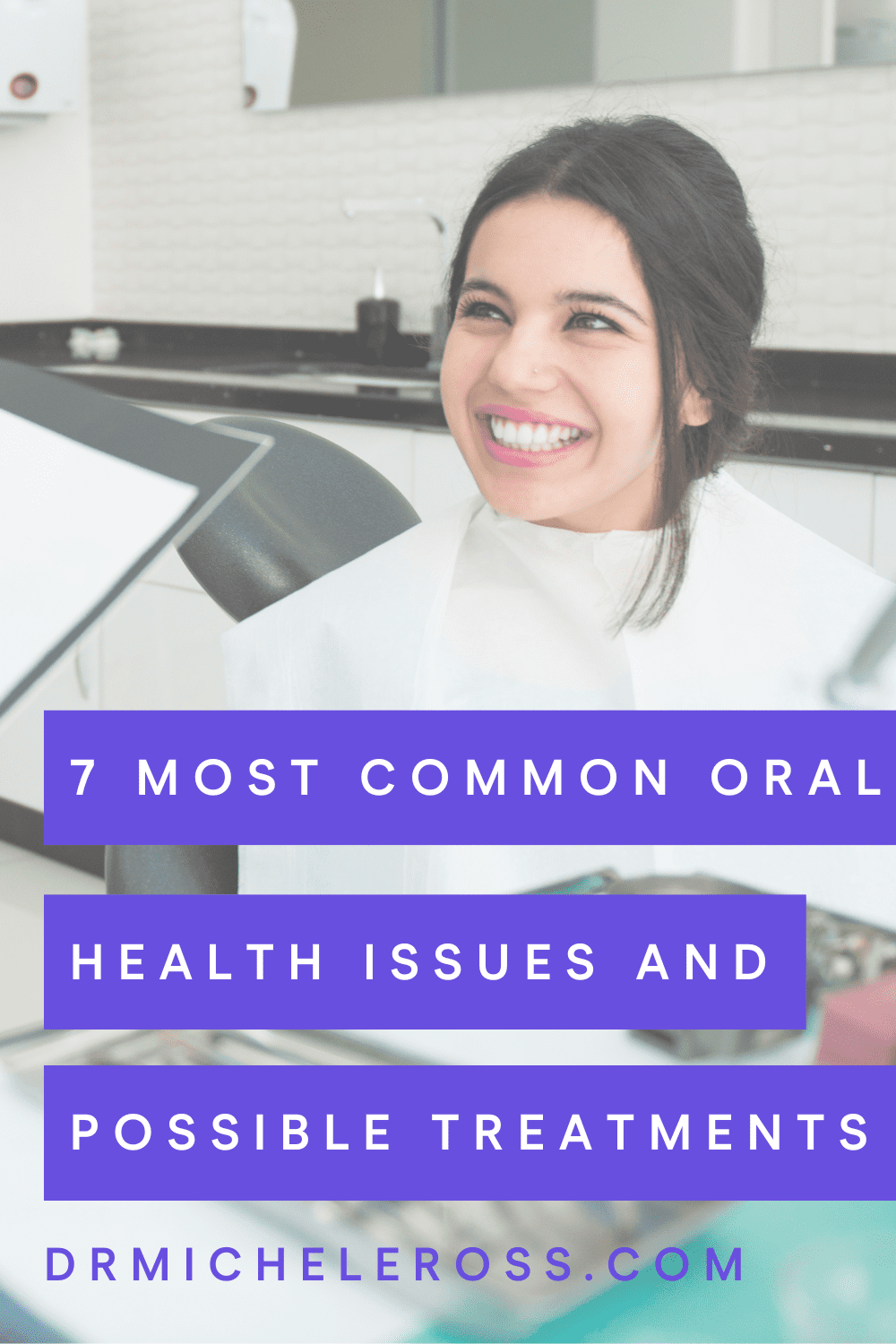 Share This Post