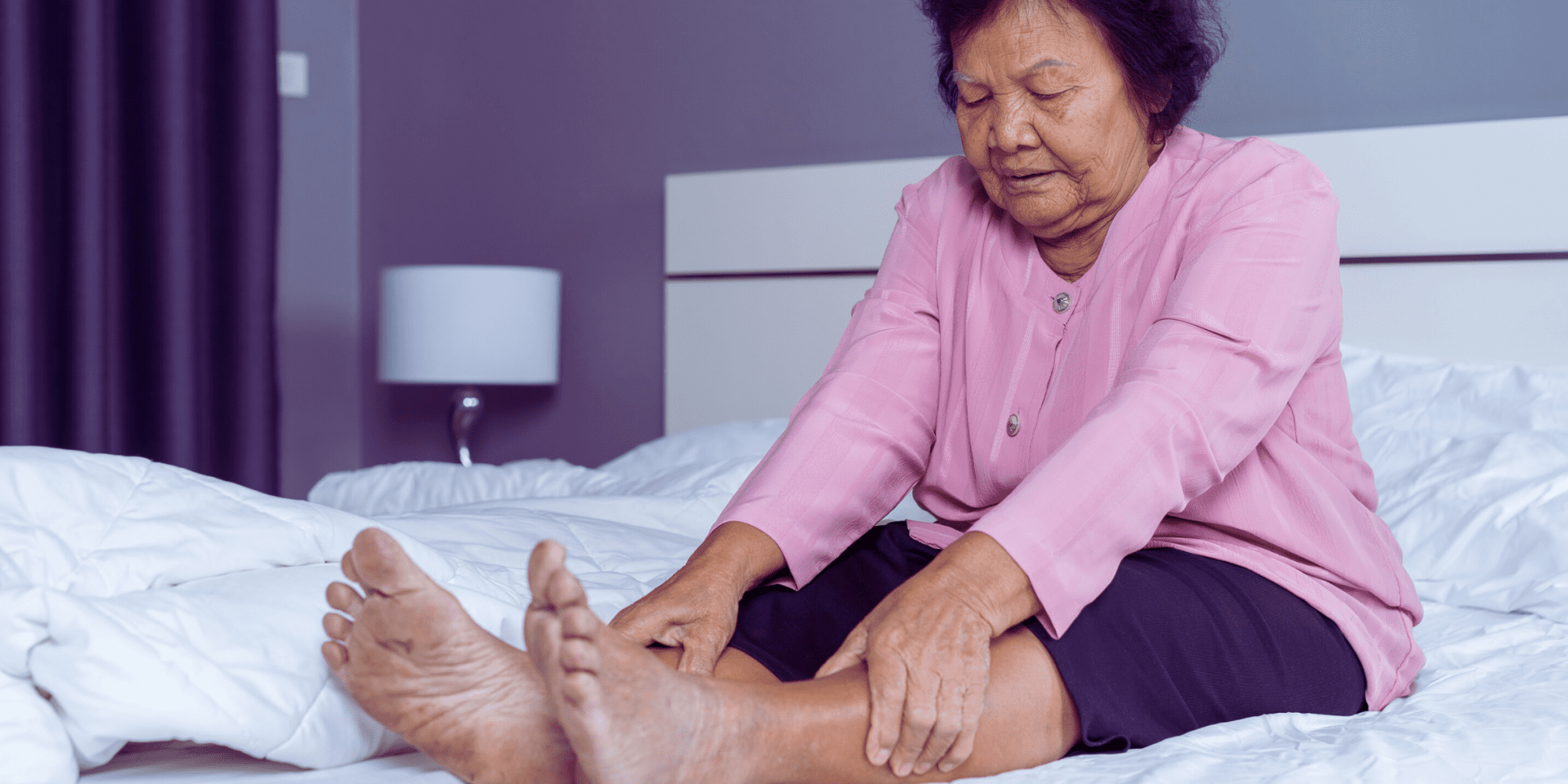 Venous insufficiency arises when the veins cannot effectively transport blood back to the heart. This condition is more common in women and appears mainly in the legs. Some of the affections caused by venous insufficiency include the appearance of varicose veins. Continue reading this blog to learn more about venous insufficiency and the effects this disease can have on your life.
Venous insufficiency
Venous insufficiency is due to malfunctioning veins. Veins are the part of the circulatory system responsible for moving nutrient-poor and oxygen-poor blood back to the heart. Veins, especially those in the legs, have valves that prevent blood from backing up and promote one-way flow.
However, when the valves become deformed and the vein walls lose their elasticity, the blood cannot return properly to the heart. This causes the blood to pool and the veins to swell, especially when the person is standing. If venous insufficiency is not treated in time, it can lead to significant complications, such as ulcers or deep vein thrombosis.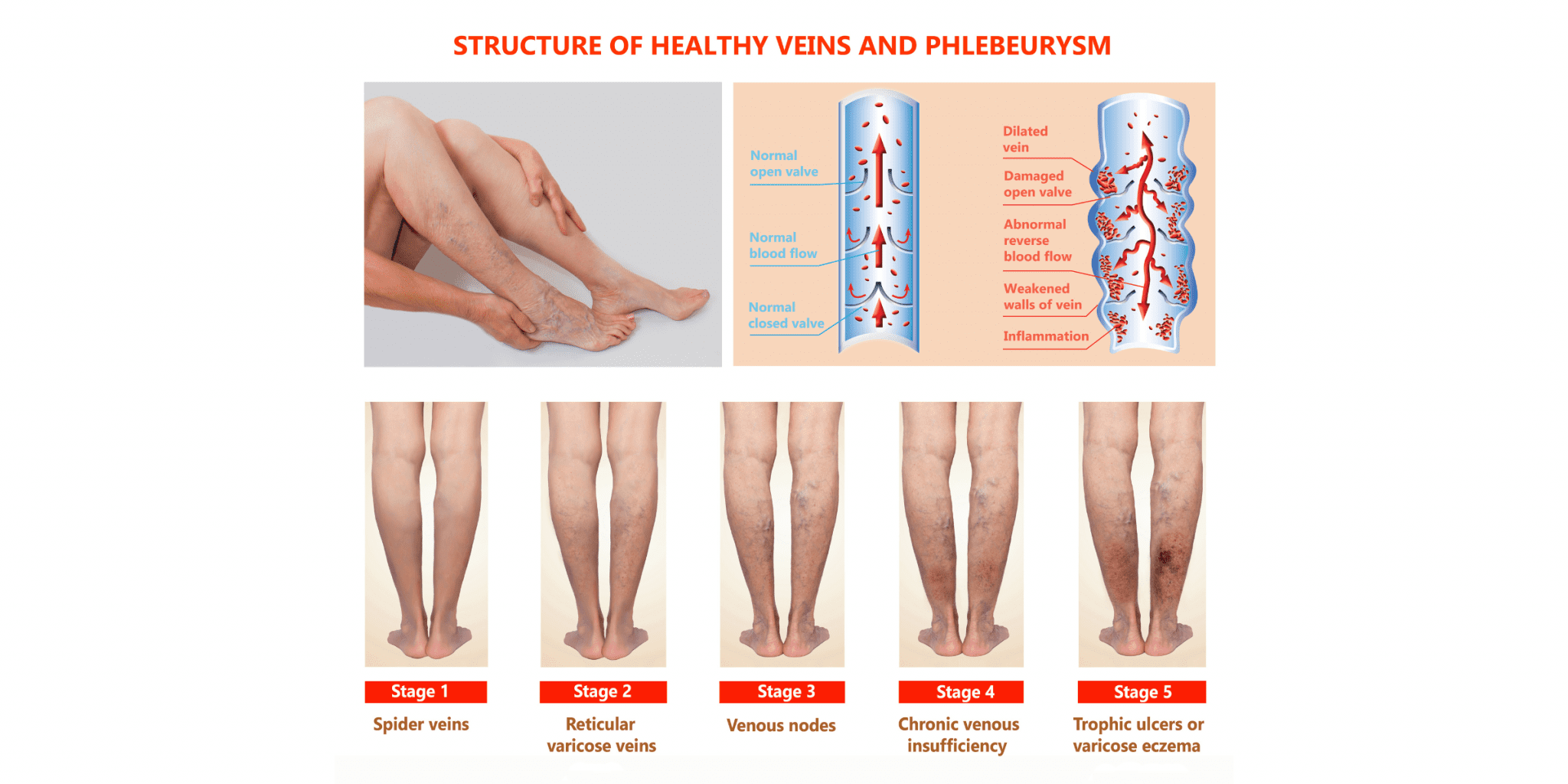 Risk factors
Some people are more likely to develop venous insufficiency. Some factors that increase the risk are:
– Being female
– Pregnancy
– Prolonged use of birth control or hormone therapy
– Older age
– Family history
– Overweight or obesity
– Previous injuries or surgeries
– Sedentary lifestyle
– Prolonged standing or sitting
The Impact of Venous Insufficiency on Quality of Life
The impact on physical health
Venous insufficiency is a disease that affects the sufferer both physically and mentally. Due to the accumulation of blood in the legs, venous insufficiency can cause:
– Swelling in the legs and feet
– Pain that worsens when standing and improves when the legs are elevated.
– Heaviness and tiredness
– Sensation of heat
– Discomfort
– Tingling and itching
– Changes in the color and appearance of the skin
These symptoms can range from mild to severe and can be intermittent or constant. Some people with venous insufficiency may have no symptoms.
Venous insufficiency complications
Venous insufficiency can be controlled if treated early. But, if left untreated, it can lead to severe complications, such as:
1) Venous ulcers. These are difficult-to-heal wounds that often appear on the lower legs. They are painful and can take a long time to heal.
2) Deep vein thrombosis. Arises when a clot forms in a deep vein. This clot can become life-threatening if it breaks off and travels to the lungs.
3) Heart failure. Venous insufficiency can increase blood pressure and contribute to the development of heart failure.
The impact on mental health
Venous insufficiency can have a negative impact on mental health due to the symptoms it causes. People with venous insufficiency may experience the following:
1) Anxiety and depression. Symptoms, including swelling, pain, and itching, can become frustrating and exhausting. They can lead to feelings like stress and depression.
2) Low self-esteem and body image issues. Some disorders caused by venous insufficiency include varicose veins, spider veins, and ulcers. These conditions can affect a person's self-esteem and body image, mainly because they generate visible changes in the skin.
3) Difficulty participating in daily activities. Swelling and heaviness in the legs caused by venous insufficiency can limit the activities and mobility of those who suffer from it.
Seeking support from medical professionals
Proper and timely treatment can prevent future complications. Only a vein specialist can recommend the best treatment for your condition. The expert will be able to provide you with more information about your situation and give you recommendations on changes you can make to improve the health of your veins.
Also, it is essential for people with venous insufficiency to seek emotional support to address any mental health issues resulting from this condition. Speak with a mental health physician if you have emotional problems managing your symptoms.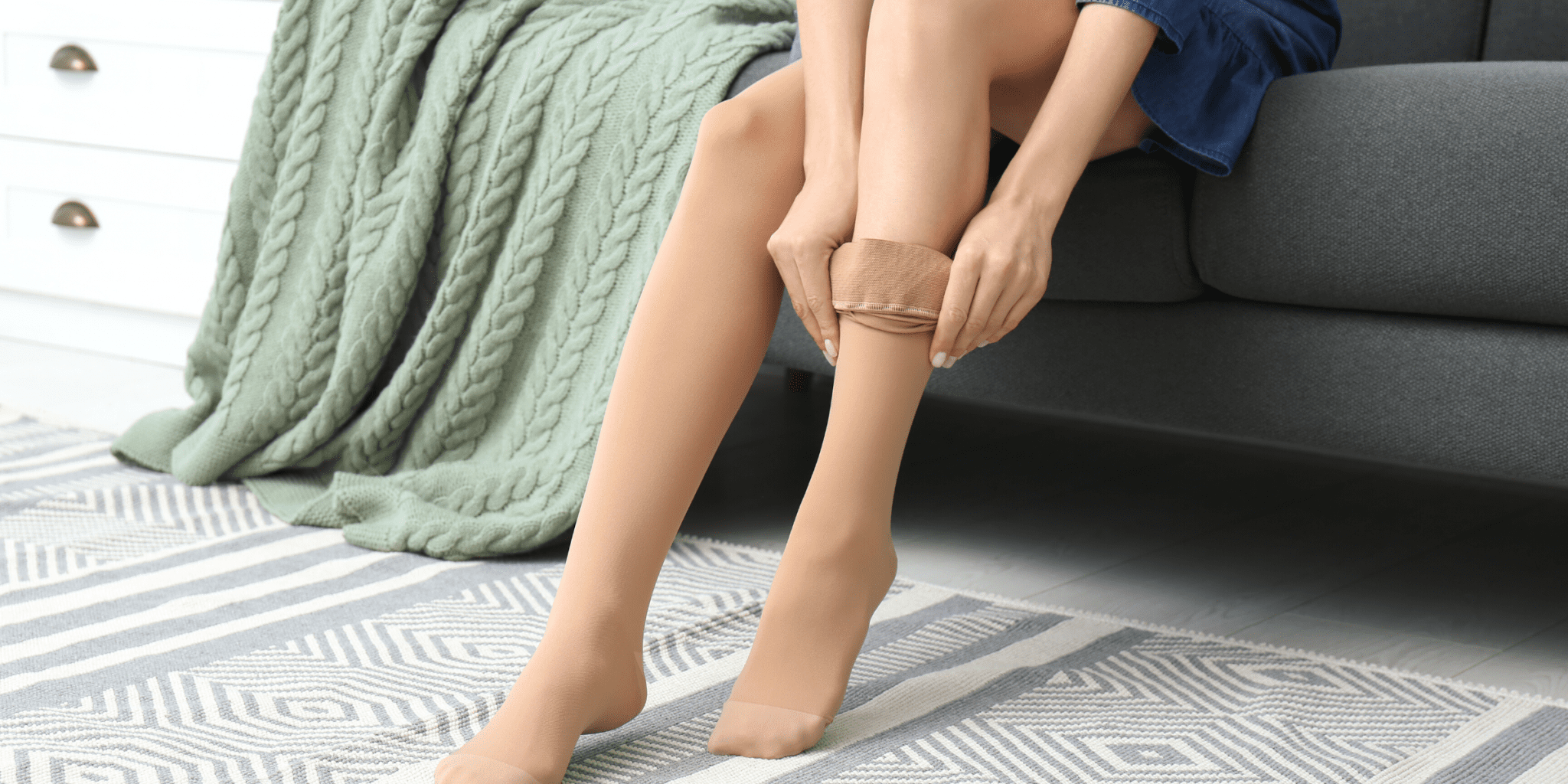 Treatment options for venous insufficiency
Most people are candidates for novel treatments to treat venous insufficiency. These therapies are less invasive and painful than surgery. Some of these treatments include:
– Compression therapy. It consists of compression stockings that exert controlled pressure on the legs. Only a specialist can recommend the degree of compression that is right for you.
– Medications. Certain medications can help improve blood flow and reduce swelling, such as diuretics and Phlebotropic.
– Endovenous ablation. It consists of using a device that eliminates the damaged veins with heat. The person receives local anesthesia; each session can last from 30 minutes to an hour.
– Sclerotherapy. It is a treatment in which a solution is injected into the veins to close them and prevent blood from being transported. The affected veins disappear over time, and several sessions are required for the treatment to be effective.
Lifestyle changes to manage symptoms
You can reduce the symptoms of venous insufficiency with small lifestyle changes. Some of the recommendations are:
– Eat a balanced diet. Some foods promote blood circulation by promoting vein elasticity. In contrast, fatty foods cause the formation of cholesterol plaques that block the passage of blood and can lead to venous insufficiency. Also, they can worsen the symptoms of the disease.
– Drink enough water. Staying hydrated helps blood thin and flow more quickly through the veins.
– Exercise. Staying active will aid in increasing the muscle contractions required for proper blood flow to the heart. You can practice several workouts, and you will undoubtedly discover one that you prefer and find enjoyable.
– Elevate your legs after a long period of standing or sitting. Elevating the legs causes the blood to flow in favor of gravity and prevents overexertion in transporting blood back to the heart. In addition, it can decrease swelling and heaviness in the legs.
Conclusion
Venous insufficiency is a disease that affects the sufferer both physically and mentally. The symptoms it causes can be painful and affect the person's activities and physical appearance. However, seeing a vein specialist on time can prevent the disease from progressing and help treatment to be effective.
The good news is that treatments are now less invasive and painful, and most people are candidates for these therapies. Remember that prompt treatment and a healthy lifestyle will help you regain the health of your veins.
Pin This Post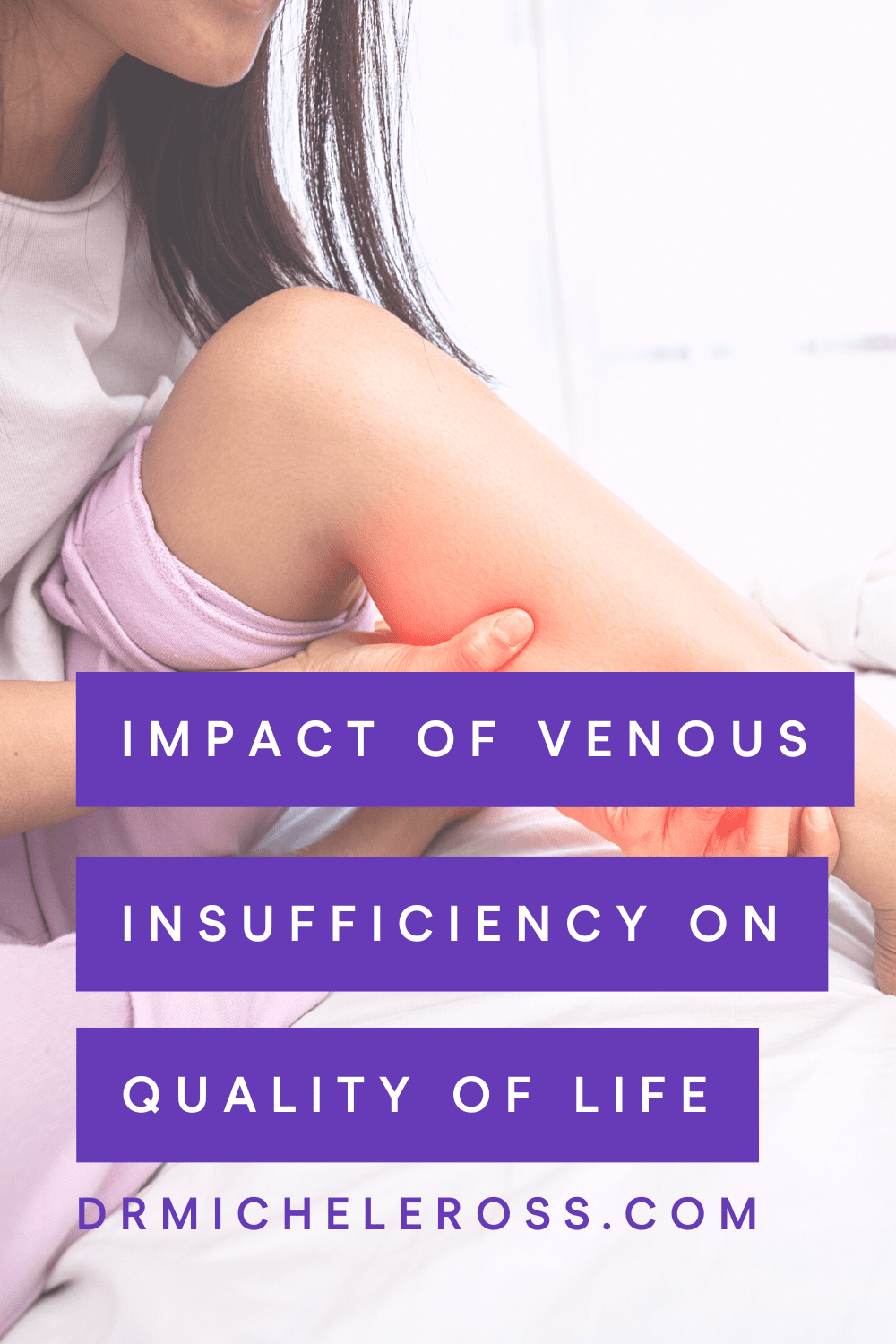 Share This Post