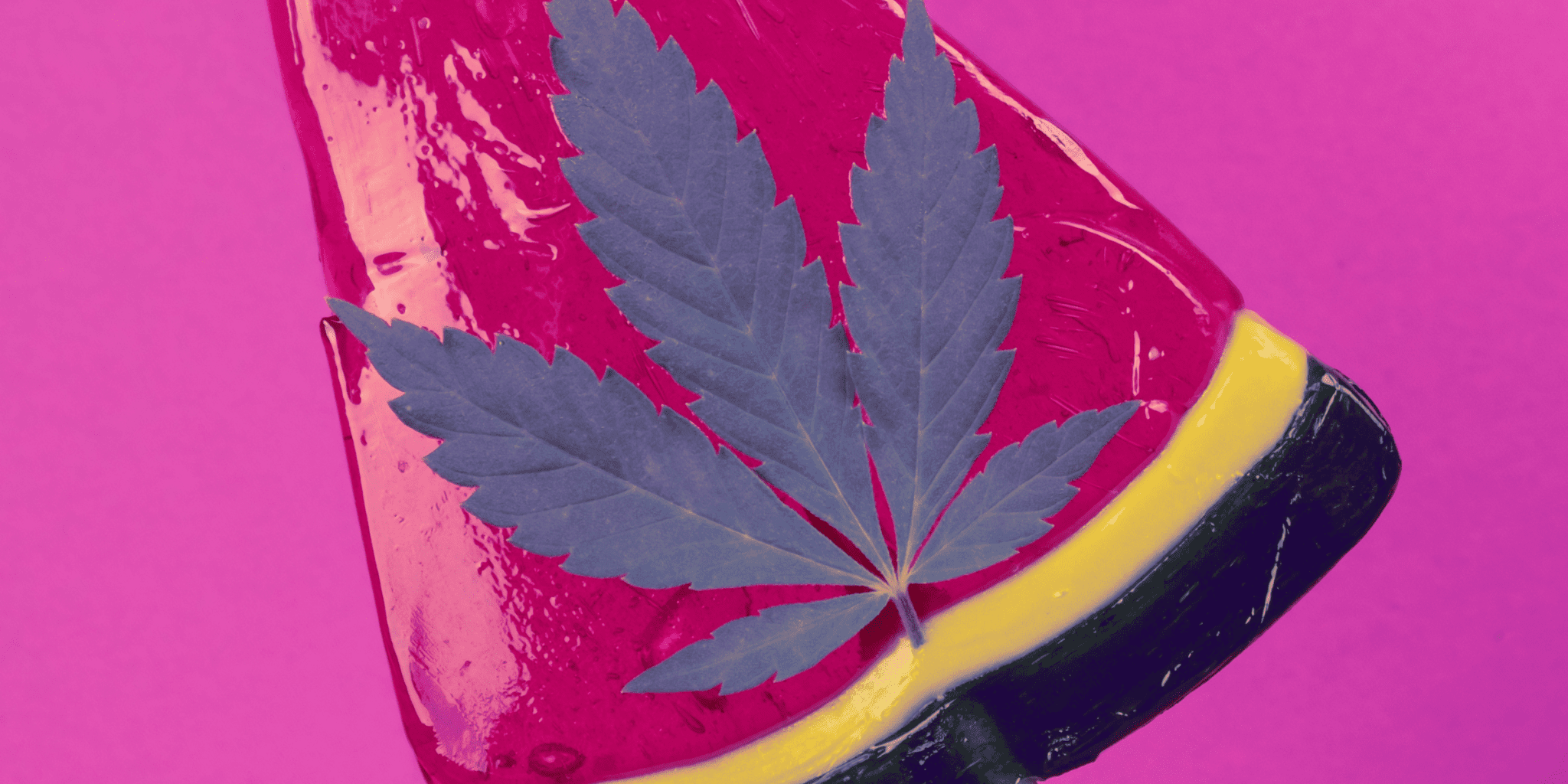 Are you interested in the therapeutic benefits of cannabis but without the psychoactive effects? THCA (tetrahydrocannabinolic acid) will serve you well because it is a non-psychoactive precursor to the psychoactive THC (tetrahydrocannabinol). Discover four delicious THCA recipes you can try at home. But first, explore THCA flower for sale from trusted sources so you have a good start. With buds from legit sources, you are set for an experience of incredible homemade edibles.
Soothing and Aromatic THCA-Infused Herbal Tea
A paper published on PubMed Central found evidence that cannabidiol (CBD) helps calm the central nervous system. THCA-infused tea is a superb way to enjoy a soothing and aromatic beverage without a stimulant such as caffeine. You'll need to break up the buds into pieces by hand, then place them in a teapot with hot water and an inbuilt strainer. You can also add other herbs, such as mint, if you like. Allow the THCA to steep in the boiled water for 5-10 minutes, then strain.
On-the-go Bite-Sized THCA-Infused Energy Treats
THCA flower buds and leaves have a distinct herbal and often bitter taste. If you consume THCA for its therapeutic effect but want diverse flavors, energy bars are bite-worthy.
Here's a quick and easy recipe for THCA energy bars. First, add nuts such as almonds, cashew nuts, and peanuts, finely ground THCA, and nut butter in a food processor and grind until they form a consistency. Next, add honey to bind everything together. Now add seeds like sesame seeds, then pulse a few times to incorporate. Mold the mixture into bars or cookie shapes, then place them on a tray with parchment paper. Place the tray in a refrigerator for 1 hour. Enjoy your treats.
Refreshing THCA-Infused Ice Pops
Beat the summer heat with refreshing ice pops. They will help cool and hydrate your body, and the THCA also offers therapeutic effects. According to Cresco Labs, THCA is an effective anti-inflammation agent that's well-absorbed in the body when consumed raw through cannabis juicing. Explore THCA flower for sale from trusted sources for a supply of fresh cannabis flower buds or leaves and extract the juice by blending. Combine the juice with other fruit juices, such as watermelon or pineapple, then freeze in an ice pop tray.
Flavorful THCA-Infused Olive Oil
Do you like salads and marinades? You can infuse THCA in oil so you have an ingredient you can use for various meals. To ensure your flowers do not decarboxylate, don't heat the flowers directly. Instead, follow these steps:
Step 1: Break up the flower buds and grind them to a coarse consistency
Step 2: Add the coarse mixture to olive oil (7grams of powder per 1 cup of oil)
Step 3: Boil water in a saucepan until it boils, then place a heat-safe glass bowl on top
Step 4: Pour the oil-powder mixture into the glass bowl and leave for 1-2 hours for the THCA to infuse
Microdosing With THCA Edibles
Taking cannabis has never been more convenient with these four recipes. You can enjoy the unforgettable flavor of cannabis minus its euphoric effect with THCA edibles. Ensure you experiment with low doses and follow legal and medical guidelines for responsible and mindful consumption.
Pin This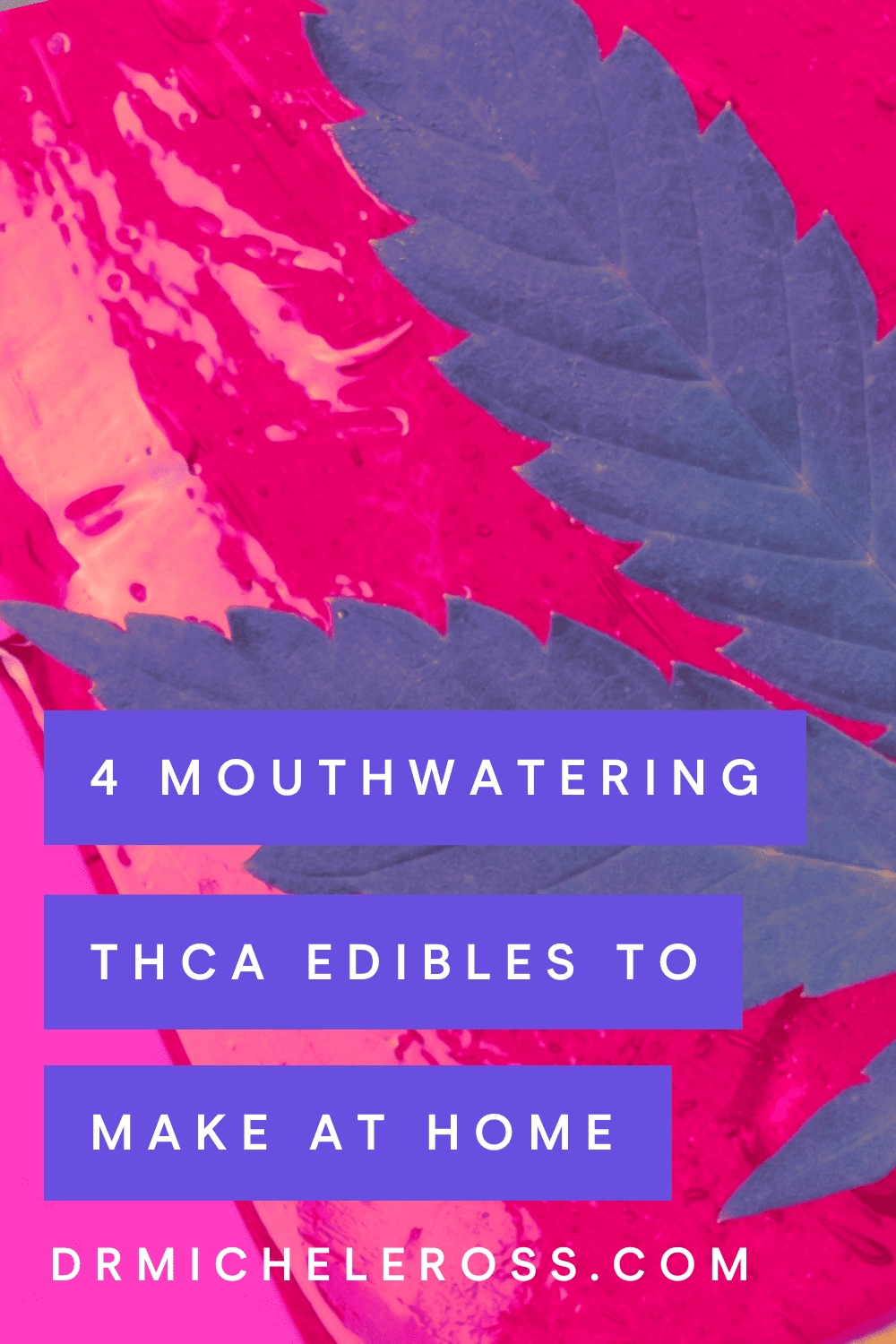 Share This