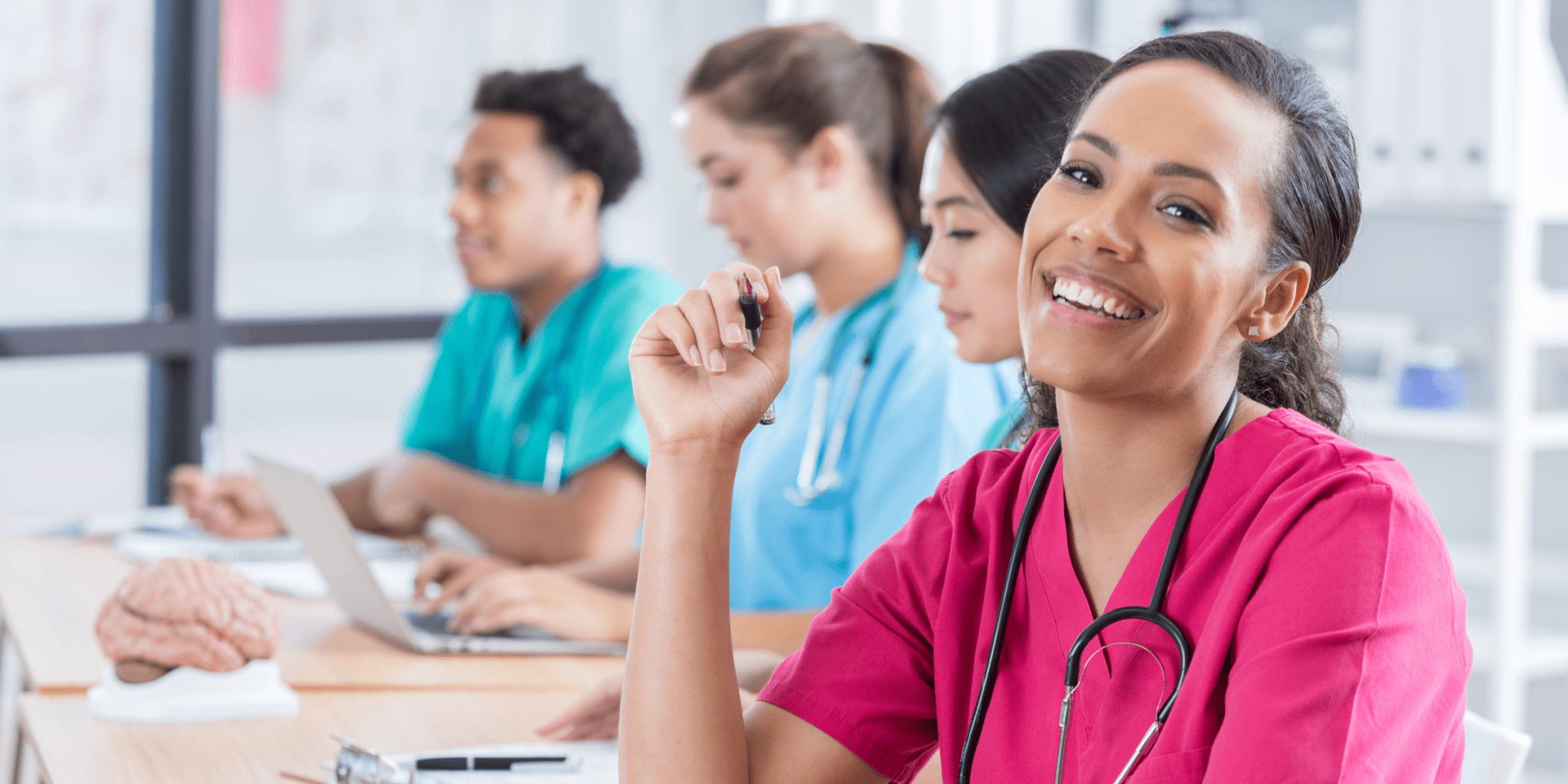 Did you know that nursing is among the most rewarding and in-demand professions? Aspiring nurses must equip themselves with the right tools, strategies, and resources for success in nursing school. Students must build solid foundations for the future during the nursing school program. However, it is not easy to master the material while managing personal life responsibilities.
The earlier days in college can be overwhelming, but with the right preparation, you can make the most of your nursing school experience. From maximizing your study time to establishing good habits and nurturing a growth mindset, here are some tips to help you succeed in nursing school.
1. Develop good study habits
The key to success in nursing school is developing effective studying strategies and sticking to them. Make sure to plan out your study sessions and prioritize the most important tasks. Break down complex topics into smaller, more manageable pieces. Use available study materials like notes, textbooks, and online resources to enhance your knowledge. Sticking to a consistent schedule and creating specific goals for each session, no matter what you're preparing for. For instance, if you enroll in an online course, take full advantage of the flexibility that comes with it. And an RN to BSN program online is the perfect way for busy nurses to attain their advanced degree. The program allows for greater scheduling control, allowing you to complete courses at your speed.
2. Stay organized and stay ahead
It's crucial to stay organized when it comes to nursing school. Create a system that works for you, whether color-coding your notes, organizing binders by topics, or investing in a planner. Taking the time to organize your notes and materials is essential for efficient studying. Stay ahead of the game by scheduling regular reminders for upcoming assignments and tests. Review material before class to keep up with lectures and enhance your understanding. Also, make the most of your time outside of class by thoroughly completing assigned readings and reviewing notes.
3. Ask questions and build relationships
Never be afraid to ask questions in class, no matter how small or insignificant they may seem. Your professors and classmates will be more than happy to help you. Interacting with fellow students and building relationships can strengthen your understanding of the material. Lectures and office hours will provide additional knowledge and insight on complex topics. Once you establish relationships, you can benefit from group studying and support when preparing for tests.
4. Set realistic goals and prepare for exams
The key to success in nursing school is setting realistic goals and having a positive outlook. Avoid procrastination, and don't try to take on too much at once. Also, create a game plan when it comes to studying for exams. Start prepping for your exams one to two weeks before and focus on understanding the material rather than memorizing. And take breaks when needed; being able to rest and rejuvenate can help you stay energized throughout the entire process. In addition, remember to take time for yourself. From playing a game of tennis with friends to listening to music, make sure you take the time to relax and de-stress.
5. Establish a growth mindset
Having the right attitude is just as important as having knowledge. So embrace every mistake you make; rather than getting frustrated, analyze why it happened and use the knowledge to correct your mistakes. Building a strong growth mindset can help you cope with challenging material and boost your confidence. A growth mindset signifies an optimistic attitude toward learning; it involves believing that you can learn, grow, and develop as a student with effort, practice, and resilience.
6. Get help when needed
Once you start nursing school, don't hesitate to ask for help. Whether it's from your professor or a librarian on campus, various people and resources are available to assist you. Additionally, many online support communities offer insight from experts in the field. From discussing difficult concepts to understanding the scope of practice, these communities can be a great way to get advice and feedback on your studies. Finally, hiring a tutor or study group to help prepare for tests and understand tough topics can be beneficial.
7. Make the most of your education
Nursing school can be challenging and an opportunity to gain valuable knowledge. Take the time to read up on interesting topics and attend lectures outside your major. Attending conferences and workshops can also help further develop your skills and keep you up-to-date on the latest trends in nursing. Additionally, find ways to apply what you learn outside of the classroom. Volunteering is a great way to gain experience and use your skills in real-world situations. Moreover, you can also start networking with professionals in the field to explore lucrative nursing careers, joining local nursing groups, and exchanging ideas.
8. Stay organized and disciplined
The most important thing to remember is to stay organized. Keep your supplies, notes, and readings in order. Also, try to create a schedule and stick to it. Try scheduling specific time for studying, taking breaks, attending lectures, and going out with friends. Being organized and disciplined can help you stay on top of your tasks and avoid stressful situations. Additionally, it's important to remember that nursing school is a marathon, not a sprint. So don't try to rush through the material; if you take your time and do things right, you will be more likely to succeed and enjoy the entire process.
9. Enjoy the journey
Above all, remember to enjoy the journey. Nursing school can be tiring and challenging, but it can also be gratifying. Share your experiences with friends, make memories, and have fun! Remember to celebrate the small victories along the way — from passing a tough exam to helping a patient. Taking the time to recognize and appreciate your accomplishments can help keep you motivated and inspired. And, of course, don't forget to take care of yourself physically and mentally.
Summary
Now that you know the ins and outs of nursing school, you can make the most out of your nursing education. Stay organized, get help when needed, and keep faith in yourself. You can achieve great things with the right mindset, dedication, and hard work! Good luck!
Pin This Post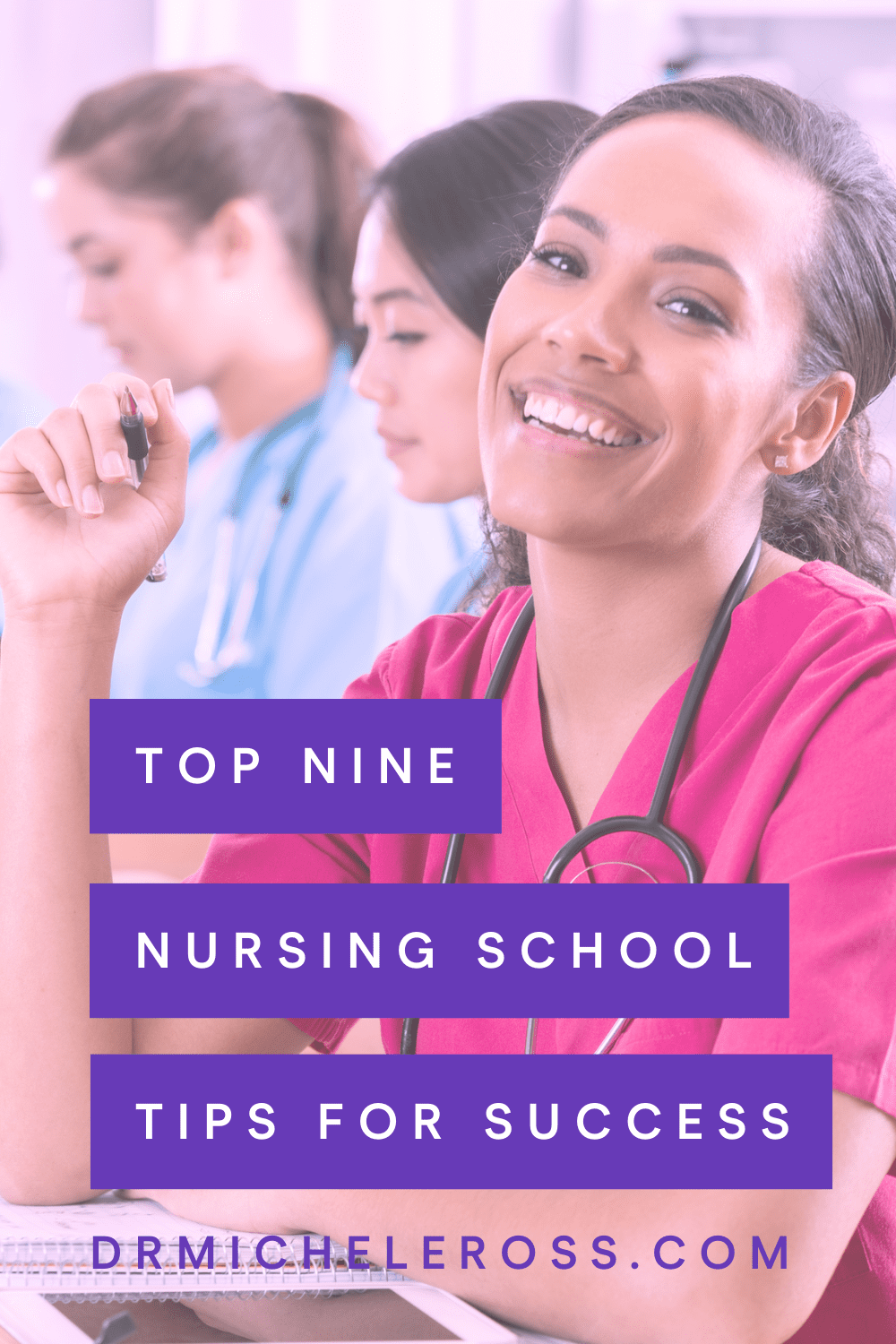 Share This Post