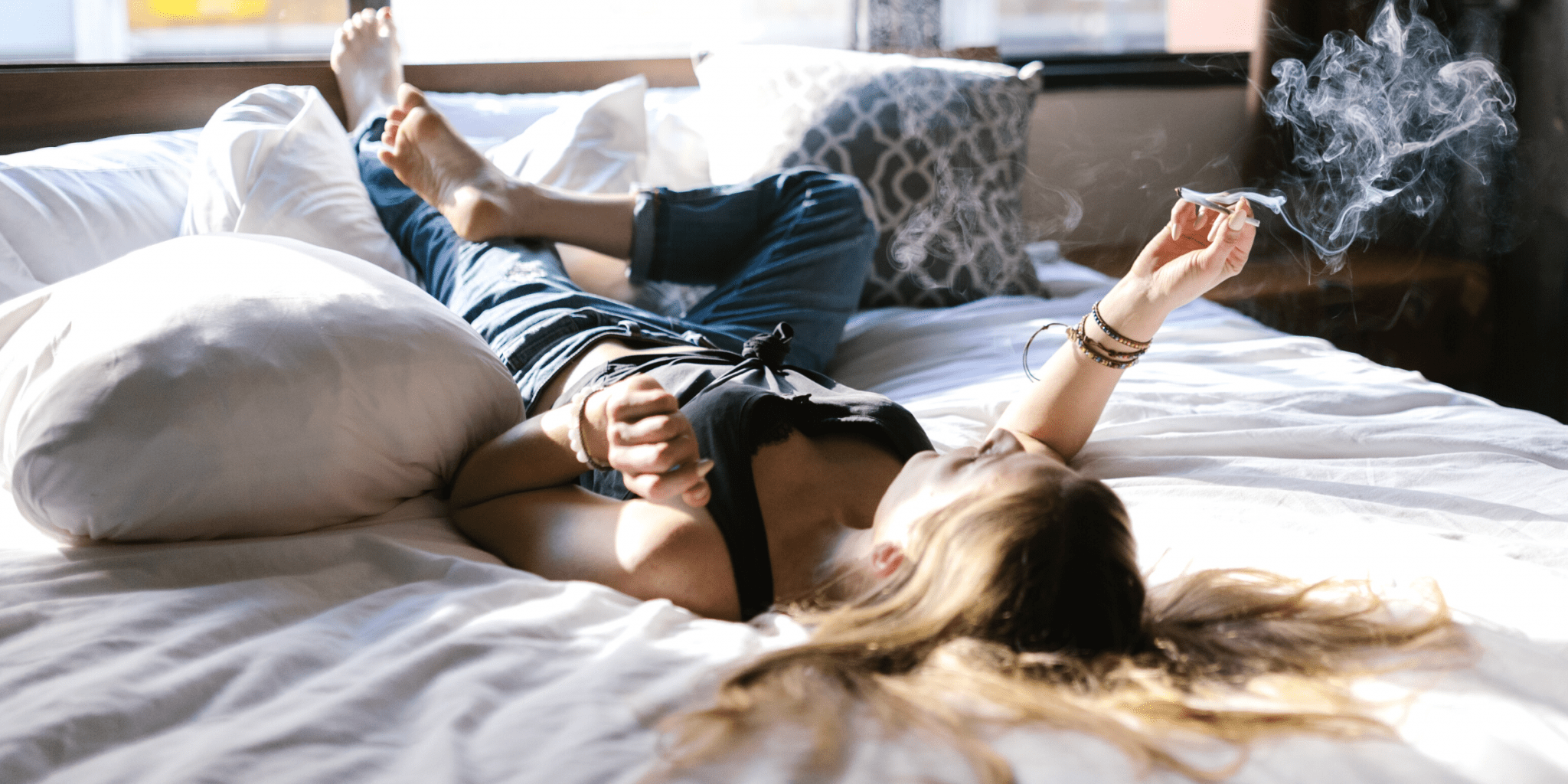 Sleep is an essential component that contributes to the physical and mental wellness of individuals. An average person should try to enjoy at least 7 – 8 hours of sleep every night. But plenty of us have difficulties falling asleep naturally.
Several factors contribute to sleep disturbances, including a bad lifestyle, improper food habits, and excessive screen time. But resolving these challenges is crucial to enable the body to get some well-deserved rest necessary for healing and rejuvenation.
Medical Cannabis Strains Can Help You Sleep
Cannabis can be the best solution to help you through this ordeal. It is a safe and herbal approach to achieving wonderful sleep at night. If you are planning to seek the magic of this herb as a sleep aid, here are some powerful strains to consider.
1. The Super Skunk
One of the top contenders for the best sleep strains this year, the Super Skunk is a brilliant hybrid of Afghani and Skunk#1. The very DNA of this strain carries exceptional cannabinoid concentration that contributes to the sedative effect of the variety. But this strain is considered rather potent and even more intense than its parents.
Although the heavy pungent smell could feel drastic for beginners, the taste is surprisingly amazing. A few hits at the end of the day can induce a couch-lock effect and a relaxing feeling in the brain and body. It also leaves the person feeling calm and euphoric, which could be soothing. The strain promises high yields, especially from direct exposure to sunlight.
2. Banana OG
One of the most popular strains you can get from a premium brand like East Coast Cannabis, the Banana OG expresses a practically irresistible, delightful aroma. The strain is a cross between Banana Kush and OG Kush, both known for their mild smoke and sweet smell. But the striking levels of THC make it the perfect candidate for sleep.
Even a mild dose of the strain can have a striking effect on user cognition and body. The initial feeling could be lightheadedness and euphoria, but the same evolves to give a holistic relaxation. A good dose early in the evening can ease physical and mental stress and alter the mood to encourage sleep. The strain can also balance paranoia and anxiety for a destabilizing effect. The dynamic knockout effects kicking in the system from the variety will take you straight to bed.
3. G-13
The origin tale of the G-13 strain is almost a top secret that nobody knows anything about. But this indica-dominant strain enriched with a sweet pine flavor is a blessing for individuals with sleep problems.
The strain has 16.2% THC combined with a hint of CBG at 0.4% and CBD at 0.1% working together to create an impressive effect to enhance sleep. It can create a happy high that is pleasant and relaxing for the system. Medium doses of the strain can help you sleep quickly and deeply. It is also good for treating other symptoms like PTSD, anxiety, stress, and pain.
4. Northern Lights
Northern Lights is an Indica-dominant strain hailing from Thailand and Afghanistan regions. It is a classic choice of cannabis strain to enjoy a peaceful sleep. Like most strains for sedation, this also contains a high concentration of THC. But it is unique because it does not introduce a couch lock effect. It is, therefore, ideal to use it any time of the day. Just a few puffs can improve sleep quality tremendously.
The combination of potent terpenes like myrcene and pinene also gives this strain a wonderful taste and smell. It can ease insomnia and sleep disturbances seamlessly and is a good choice for novice and experienced cannabis enthusiasts.
5. Grape Ape
Grape Ape is an ideal candidate for elevated sleep benefits, thanks to the presence of an impeccable terpene called myrcene. The compound is known for improving sleep quality and healing conditions such as insomnia, PTSD, and depression.
The strain is brimming with THC at around 15 – 25 %, with a hint of CBD at less than 1%. The effects of the strain set in slowly until it creates a weighty sensation at its peak. The slow onset will help you go to sleep seamlessly and enjoy a spacey calmness. Utilizing it for its sedative and analgesic effects can be beneficial as it helps set in a moderate high through its powerful potency, thick odor, and fruity flavors.
6. Remedy
Unlike other strains on the list, Remedy is a CBD-dominant strain. But its benefits for inducing sleep are unparalleled. The rich concentration of CBD in combination with beta-caryophyllene and myrcene compliments the anti-anxiety and insomnia effects of the strain.
This luxurious descendant of Afghan Skunk and Cannatonic is a variety that relaxes the brain and leaves the individual feeling calm and soothed without causing a high. The effects set in slowly like a therapeutic ingredient to blanket the user with mild sedation. The effects are not overwhelming and can improve sleep quality naturally and gradually.
The Remedy is also a good choice for individuals trying to avoid high THC in fear of intense psychoactive effects. You can enjoy the same amazing sleep benefits without worrying about the cannabinoids triggering anxiety, depression, or paranoia.

Conclusion
Cannabis is a powerful aid to help you with sleep. Choosing strains known to cast their impressive soothing properties can be the best option to help cope with sleep difficulties. Make sure to purchase only from trusted vendors and invest in premium products for elevated benefits.
Pin This Post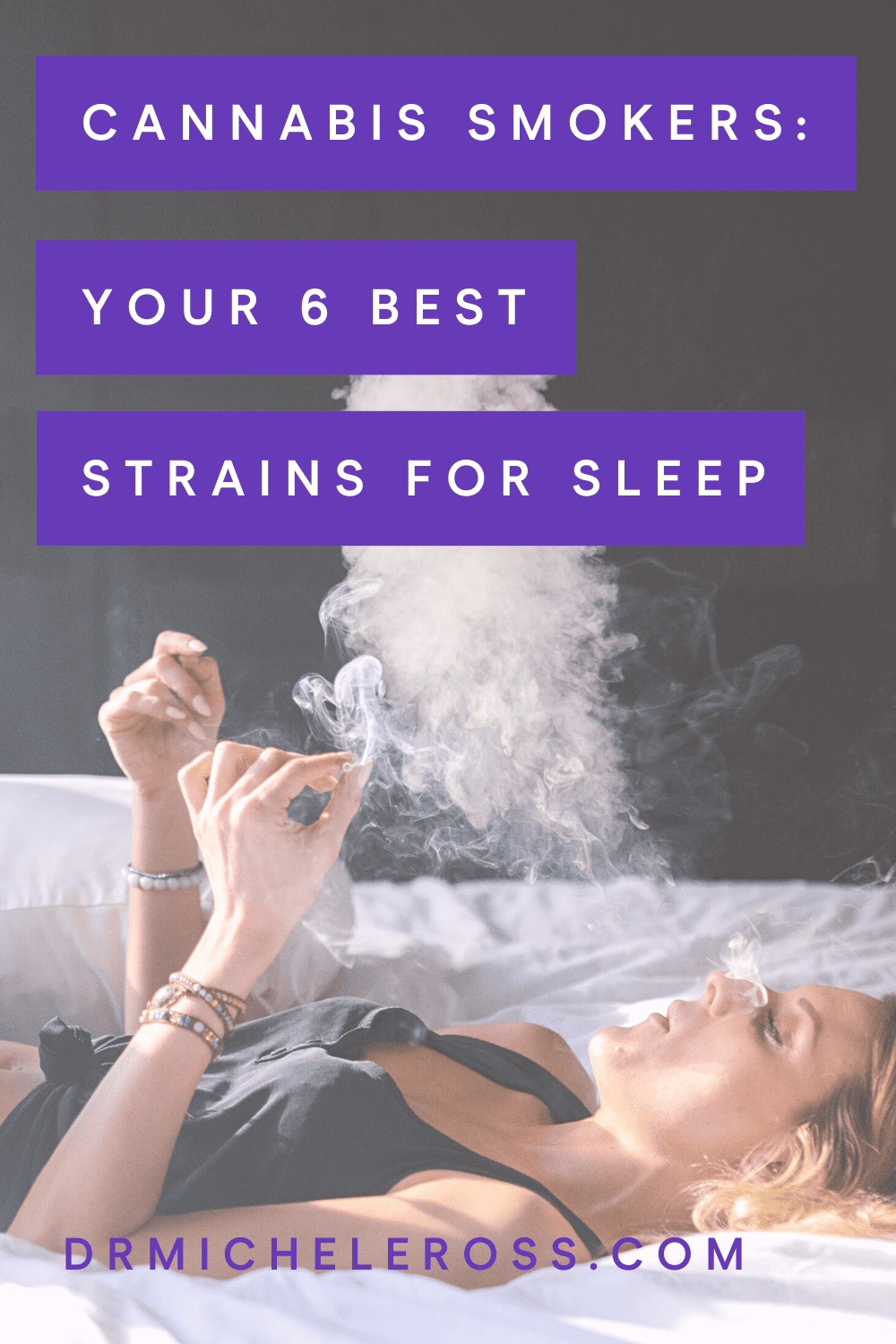 Share This Post