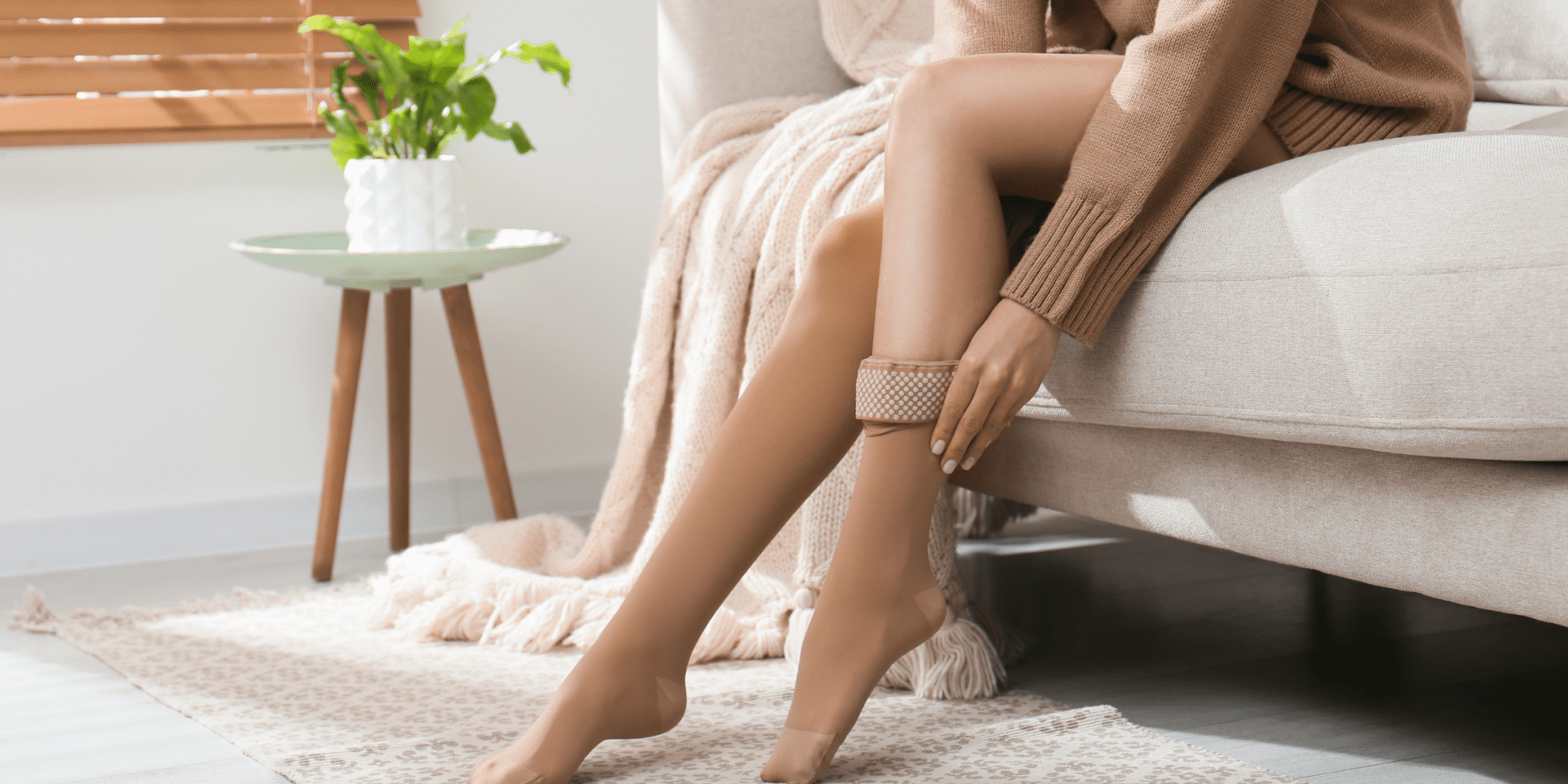 Compression stockings are a simple but effective solution that can help improve your health and well-being. They help improve circulation and reduce swelling in feet, ankles, and calves. This stocking type can ease the symptoms of various conditions, such as varicose veins, leg ulcers, and deep vein thrombosis. Also, they can be used to prevent the onset of these conditions in at-risk individuals. This article will discuss the many advantages of compression stockings, how to use them, and tips for taking care of them.
What are compression stockings?
Compression stockings are garments that fit tightly around the legs. These stockings are made of special elastic fabrics that exert gradual pressure on the legs. This allows blood toward the heart and prevents fluid buildup in the legs. Its purpose is to help improve blood circulation and reduce swelling and pain.
Compression stockings are a convenient, cost-effective, and secure treatment choice for conditions such as varicose veins and leg ulcers. They can also be utilized as a preventive measure for these conditions. Different levels of compression are available, ranging from mild to medical grade.
When to use compression stockings?
Physicians widely prescribed compression stockings for persons with leg circulation issues. They are also advised for persons who spend a lot of time standing or sitting since this can lead to fluid accumulation in the legs.
Also, they can be recommended for patients with chronic venous insufficiency, pregnancy, and coagulation problems, among others. Compression stockings should be used only under a physician's recommendation. It is not advisable to use them without consulting a specialist.
Advantages of compression stockings
Compression stockings have several health benefits, including:
1. Improve blood circulation by increasing pressure in the legs. It helps push blood toward the heart and prevents fluid buildup in the legs.
2. Prevent venous disorders, such as varicose veins, spider veins, and leg ulcers, by increasing blood flow to the legs.
3. Relieve pain and fatigue, especially in people with varicose veins or circulation problems.
4. Prevent the formation of varicose veins because they improve circulation and reduce pressure in the veins.
5. Help recovery after exercise by reducing inflammation and muscle fatigue.
6. Improve the appearance of the legs by reducing swelling and the formation of varicose veins.
7. Reduces swelling of the lower legs and feet caused by standing or sitting for long periods.
8. Benefits diabetics by improving blood flow and reducing foot pain caused by diabetic neuropathy.
9. Help treat various conditions, like cardiovascular disease and orthopedic conditions.
You must remember that compression stockings should be worn under medical advice. Otherwise, they may cause discomfort and pain and adversely affect blood circulation.
How to wear compression stockings
For compression stockings to work correctly and avoid injury, you must know how to wear them. Here are some tips on how to wear them properly:
1. Make sure you are wearing the correct size. Although you can start with a smaller size, it is best to start with a larger one and then use the compression provided by the stockings to shrink the tight part gradually.
2. Apply a non-greasy moisturizer to the skin before putting on the stockings to avoid irritation. If you experience itching or irritation, try using a thicker cream or ointment, or switch to a non-greasy lotion.
3. Put on stockings sitting down, starting with the non-dominant leg.
4. Gently pull the stocking up the thigh, ensuring it is applied evenly.
5. Once the stocking reaches the knee, carefully slide it down the leg with one hand while using the other hand to support and stabilize the leg.
Care of compression stockings
Compression stockings in good condition are critical to ensure they last as long as possible and remain effective. The following are some recommendations for caring for compression stockings:
1. Wash them regularly with cold water and mild soap after each use. Be sure not to use bleach or fabric softener, as this can damage the fibers.
2. Let them air dry. Do not tumble dry, as the heat can damage the fibers. Let the socks air dry away from direct sunlight.
3. Do not stretch or elongate the stockings, as this can damage the fibers and affect the effectiveness of compression.
4. Do not wear them too long, as this can affect circulation and cause swelling.
5. Change them regularly, as the fibers can weaken over time and become ineffective.
Consult a physician if you have any concerns or questions about compression stockings. They can give you specific recommendations for your case.
Risk factors for wearing compression stockings
Compression stockings do not present significant risks. They are a very convenient, relatively inexpensive, and safe treatment option that can be used in almost any setting. They are generally safe to wear and can help reduce symptoms and promote rapid recovery. In some cases, they can help treat or prevent the onset of various conditions.
But, as with any therapeutic option, there are certain risks that you should be aware of before deciding to wear compression stockings. Some people should not wear compression stockings without first consulting a physician. These include people with:
– Sensitive skin or arterial circulation problems
– Inflammation or infection in the legs
– Sensitivity problems in the legs
– Blood clotting problems
– Recent leg injuries
It is important to remember that compression stockings can affect blood circulation in the legs, so you must consult a physician before wearing them if you have any underlying health conditions.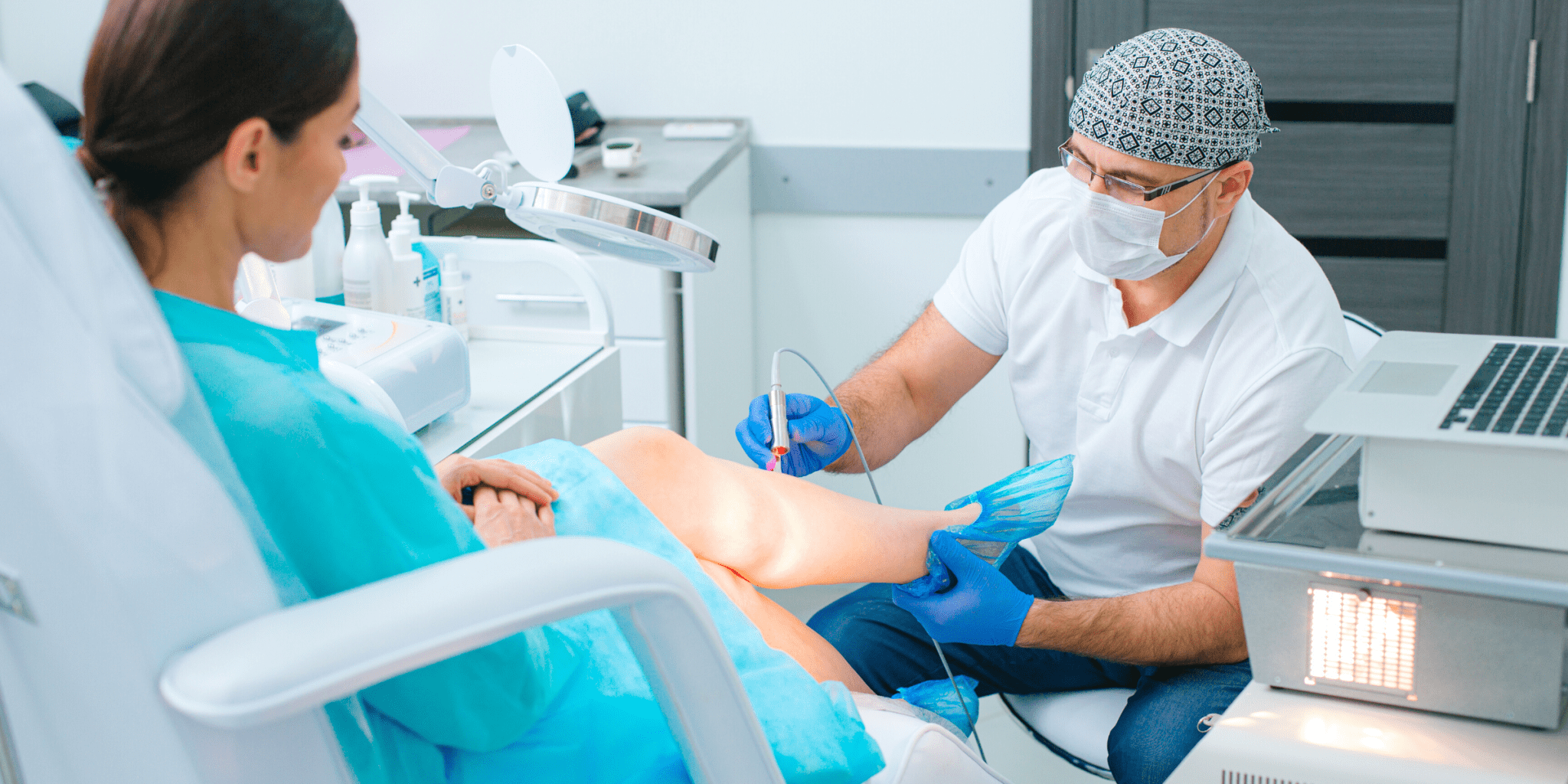 Alternatives to compression stockings
Although compression stockings are effective in treating many conditions, other therapeutic options can be used in some cases. For example, if you suffer from varicose veins, you may opt for a procedure to remove the veins causing the problem, or you may opt for Florida vein care. In some circumstances, you may also be prescribed medications that can help lessen the symptoms caused by vein disease. Only a vein doctor can recommend the treatment that best suits your condition.
Conclusion
Compression stockings are an effective tool for improving leg health by improving blood circulation and reducing swelling and pain. But, you must remember that they are not suitable for everyone and should be used only on a physician's recommendation. Also, it is necessary to follow proper care guidelines to ensure that compression stockings last as long as possible and remain effective.
Pin This Post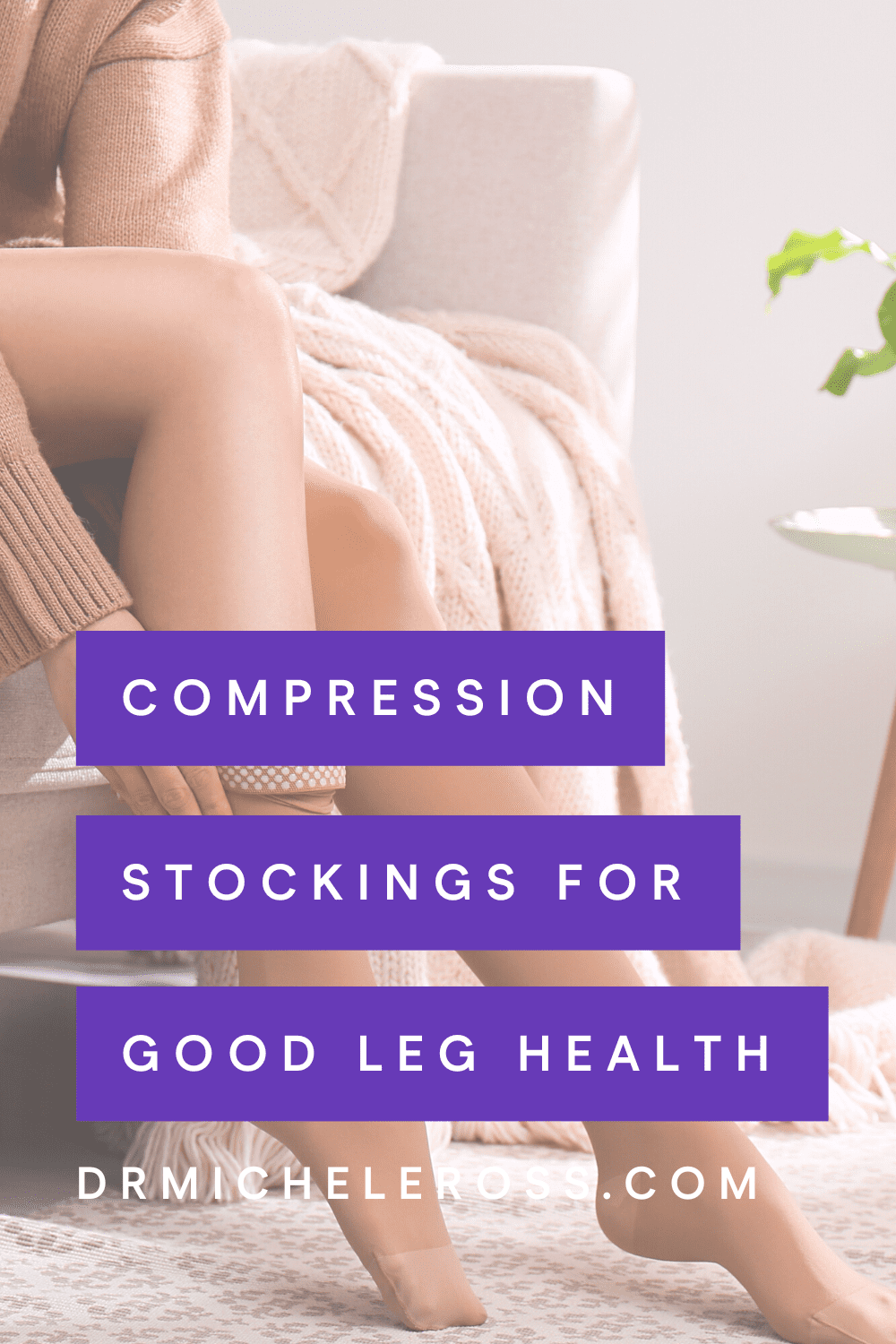 Share This Post