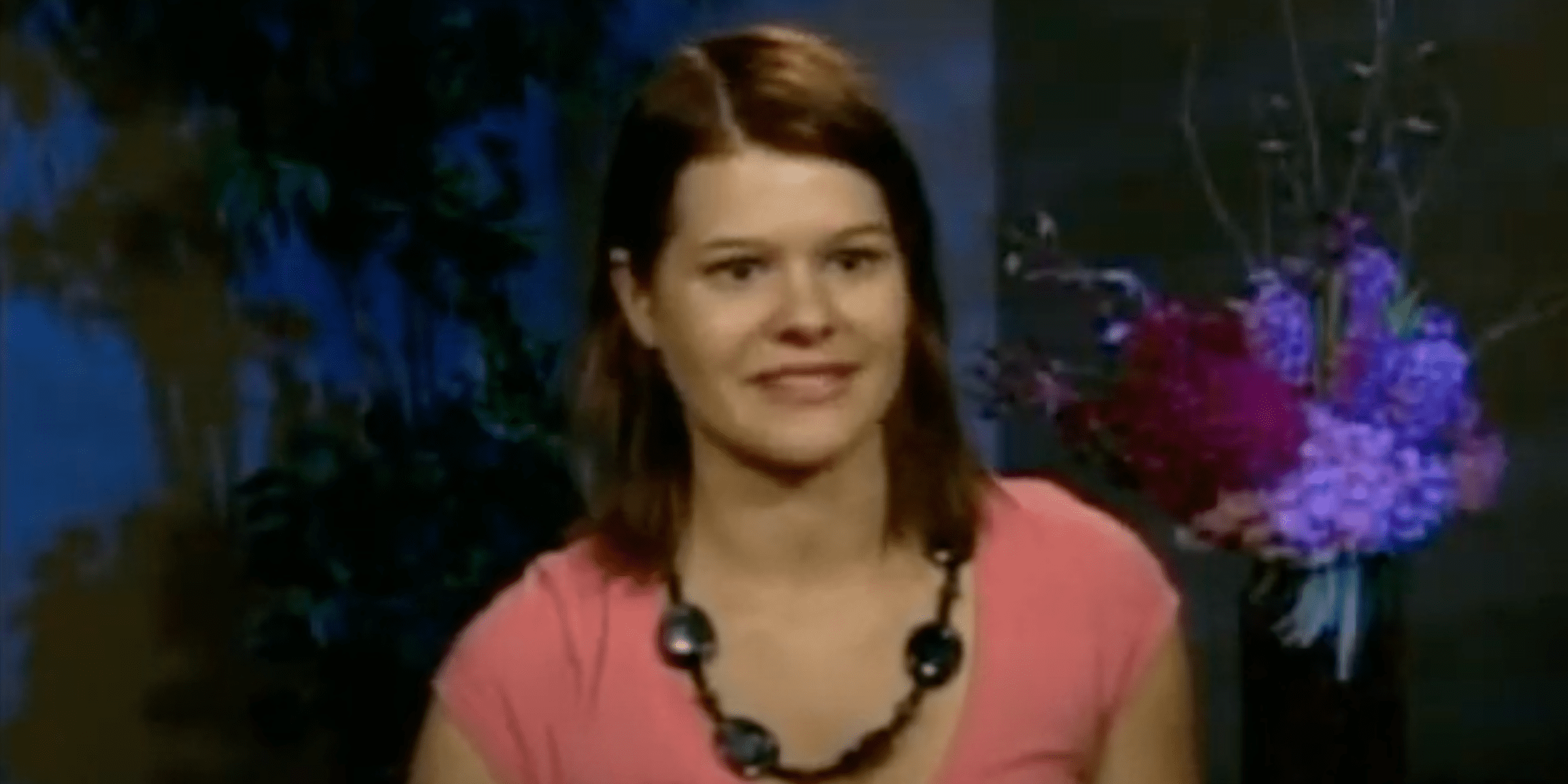 You might have landed on drmicheleross.com because you're a healer. And not because you're expecting me to bust out a rendition of Gwen Stefani's latest single.
Maybe you were called to be a nurse, yoga teacher, or other type of wellness professional. Or maybe life made the decision for you, when you got diagnosed with a chronic illness no one seemed to know how to treat.
You may be considering using plant medicine like cannabis or kratom or grow a business around it. You probably are.
I believe every human has the ability to heal themself. It's been my passion to pass on ancient plant wisdom to help those who have been failed by traditional Western medicine, just like I was.
In order to heal, you have had to been hurt. Let me tell you my story.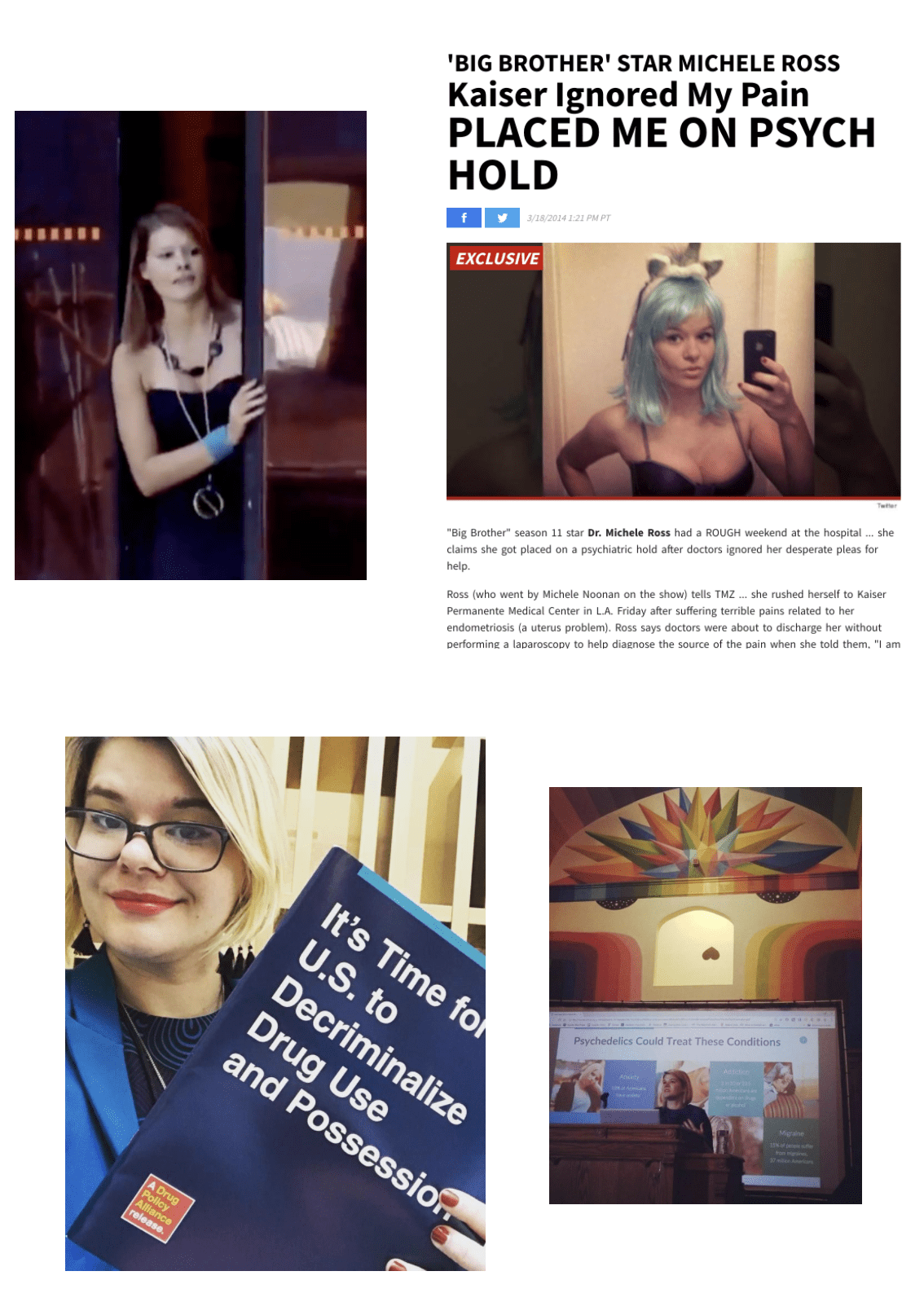 Let's get to know one another. I'm Dr. Michele Noonan Ross, a drug addiction neuroscientist turned reality TV star turned supplement maker to the stars turned cannabis nonprofit founder turned fibromyalgia patient turned author turned plant medicine serial entrepreneur.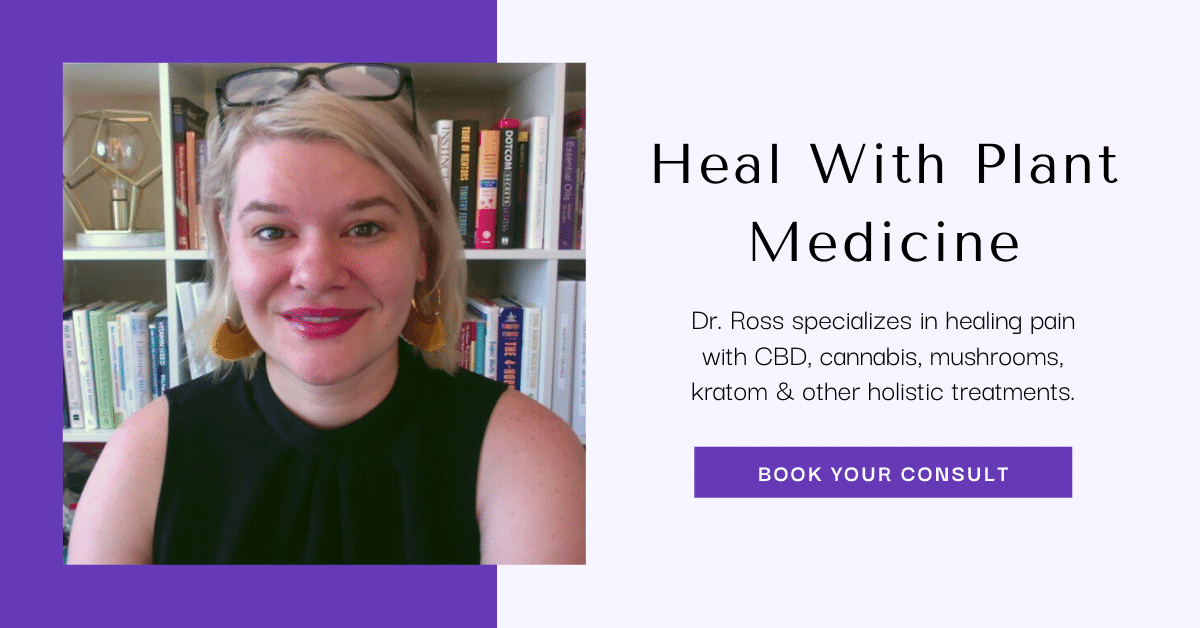 I've had many once-in-a-lifetime experiences. And I've also been extremely unlucky. I just want to share stuff that I learned. And it's a lot. I've learned resilience, movement making, business launching, healing chronic illness, and healing trauma.
Let me break down my quickie Lifetime movie for you:
2006: Published my first scientific paper on cannabinoids and new brain cell growth. Who knew marijuana didn't cause brain damage?!? 🧠
2008: Earned my PhD in Neuroscience after 4.5 years of chopping off the heads of rats who were addicted to cocaine and other drugs and studying their brains. 👩🏻‍🔬
2009: Answered a Craigslist ad and beat 30,000 people to be cast on CBS's Big Brother 11, making me the first scientist to star on reality tv in the world. 📺
2010: Divorced and creating beauty & health supplements for celebrities like the Kardashians. Start partying like a single reality tv star in Hollywood. Dated Bachelorette rejects. 😈
2012: Write my first book Train Your Brain To Get Thin. Complete my goal of writing a book by age 30 I set when I was 18. 📖
2013: Got arrested by Los Angeles police at home for being legal medical marijuana patients, and falsely charged with felony conspiracy and marijuana possession. Spent two days in jail, life savings, and almost a year fighting charges. 🚔
2014: Got surprise married by a famous rockstar friend in the driveway of his house, in normal clothes. Start to have mystery illness symptoms. 10 months later we move to Denver, Colorado due to daily police harassment even after our case is dropped by the judge. Life is a roller coaster and I want to get off. 👰🏻
2015: Almost die from a combination of lead poisoning, black mold exposure, not adjusting to mile-high altitude in Denver, and 1000s of blood clots in my lungs and legs. Wheelchair bound, with a huge oxygen tank, and take months to even be able to walk again. On 10 pharmaceuticals that don't work and try to kill myself often. ☠️
2016: Get diagnosed with fibromyalgia, but quit all my prescriptions using Rick Simpson Oil (RSO) and relaunch my cannabis research & education nonprofit. 💪🏻
2018: Finish writing Vitamin Weed: A 4-Step Plan to Prevent & Reverse Endocannabinoid Deficiency, co-found the first successful magic mushroom decriminalization bill in the country (Denver), and move back to Los Angeles. 🍄
2019: Husband refuses to accept bipolar depression diagnosis, spirals, and loses everything we own after I file for separation and move out. 9 months later he seeks help and we move to Las Vegas together. A part of me wonders whether I'm making the biggest mistake of my life. How could I forgive him? 💔
2020: COVID happens. I thrive despite the chaos, and use "The Great Reset" to rebuild what was lost. I lose 40 lbs on the keto diet. I publish CBD Oil For Health, launch a kratom brand called AURA Therapeutics, and relaunch several companies including Fibro University. My husband's mental condition stabilizes and we're the happiest we've ever been. 💕
2021: Publish Kratom is Medicine book.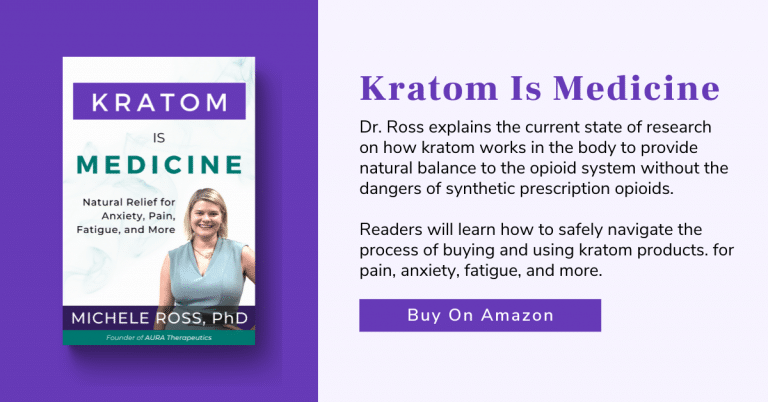 Don't give up
As you can see I've had more life experiences than your average scientist, and I'll share many of the colorful experiences I've had and the lessons I've learned here and on my podcast.
2020 sucked hard, but no matter what happens to you, you can get back up. You can heal yourself. You can pivot your business. You can go from living in your car to 100K in the bank in 6 months. I'm living proof.
Don't give up. You've got this.
Pin This Post
Share This Post