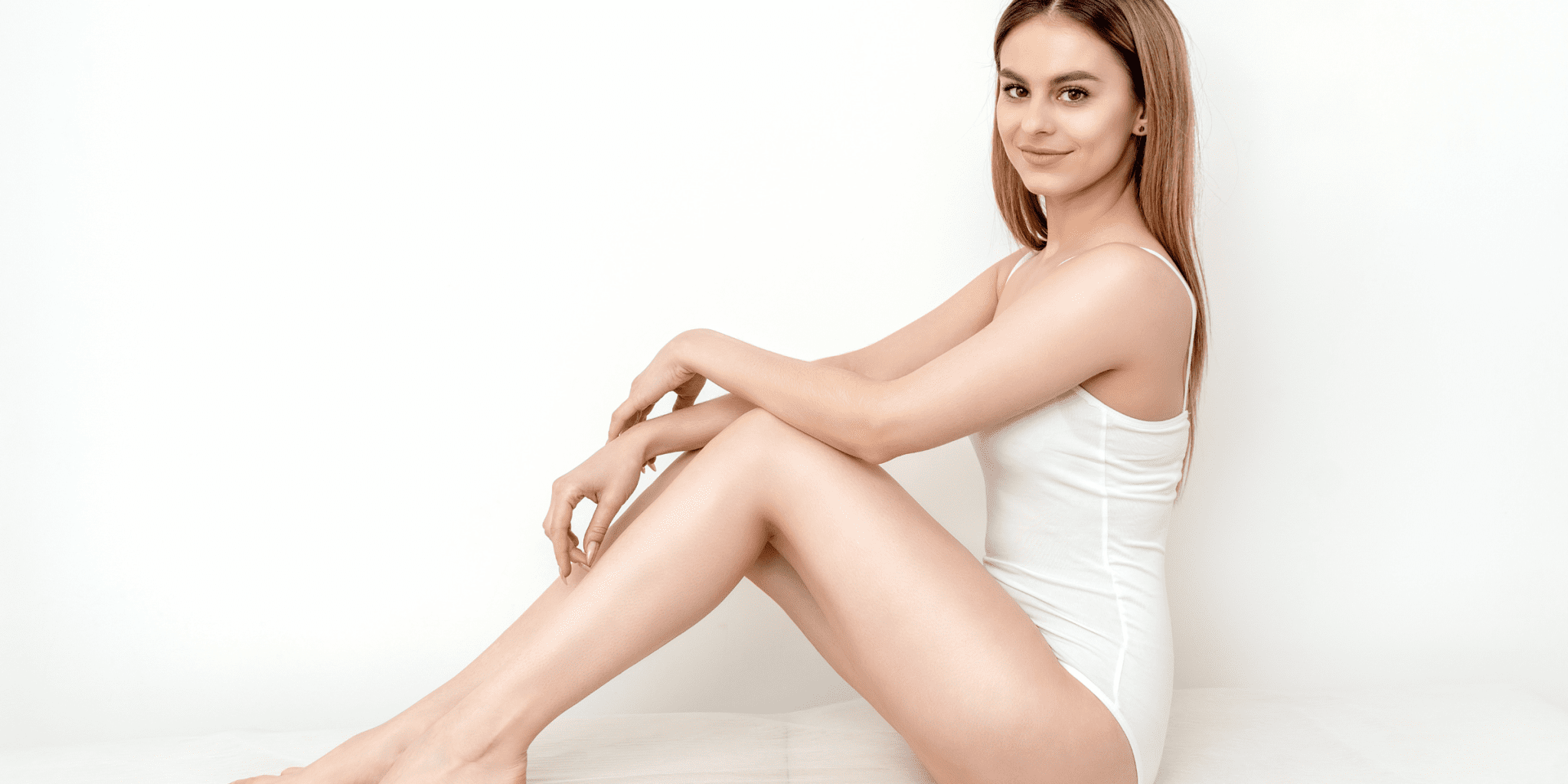 Vein care is a topic that is often surrounded by myths and misconceptions. Many people think they know everything about vein care, but much of what they believe is false. So let's separate fact from fiction when it comes to vein care. This article will debunk some of the most common misconceptions about vein care.
Varicose veins
Varicose veins are dilated, twisted veins that appear near the skin's surface. They usually appear on the legs but also on other parts of the body. The most common symptoms are pain, swelling, and a feeling of heaviness. It is important to seek medical attention if you have varicose veins because they can lead to more severe health problems. Visit a vein doctor in New Jersey so they can diagnose your condition.
Myths and Facts of Varicose Veins
Vein care is a crucial aspect of maintaining good health. Unfortunately, there are many myths and misconceptions surrounding it. Here are some of the most common myths:
Myth #1: Varicose veins are only a cosmetic issue
People believe that varicose veins are only a cosmetic issue, but that is not entirely true. Varicose veins are a sign of underlying venous insufficiency. This medical condition occurs when the veins in the legs cannot circulate blood back to the heart.
Venous insufficiency can cause symptoms such as leg pain, swelling, and cramping. It also significantly affects a person's quality of life. If left untreated, venous insufficiency can lead to more severe health problems, such as deep vein thrombosis (DVT) and leg ulcers.
Myth #2: Spider veins and varicose veins are the same thing
Although spider and varicose veins may look similar, they are different. Spider veins are smaller, dilated blood vessels. They usually appear on the surface of the skin. But varicose veins are larger, twisted, and bulging veins. They are generally visible as they protrude from the skin. While spider veins are usually harmless, varicose veins can cause pain and more severe health problems.
Myth #3: Only women get varicose veins
While it's true that women are more likely to develop varicose veins, men can get them too. Approximately 23% of US adults have varicose veins; about half of these cases are men. Several factors can contribute to varicose veins, including genetics, age, lifestyle, and occupation.
Myth #4: Varicose veins only affect older people
Many people believe that varicose veins only affect older people. But this is not true. While the risk of developing varicose veins increases with age, people of all ages can develop them. In fact, varicose veins can occur in adolescents and young adults. They are generally more common in people who are obese or have a family history of varicose veins.
Myth #5: Crossing your legs causes varicose veins
Crossing your legs is often thought to contribute to varicose veins. Yet, it is a myth that crossing your legs causes varicose veins. Varicose veins develop due to venous insufficiency, and while crossing your legs may exacerbate symptoms, it is not a direct cause.
Myth #6: Exercise makes varicose veins worse
Another common misconception is that exercise can worsen varicose veins; this is false. Exercise can help improve blood flow and reduce the risk of blood clots or DVT. Exercise can also help strengthen leg muscles and reduce the risk of varicose veins. Also, exercise promotes good circulation. This helps prevent blood from pooling in the veins and causing them to bulge. Low-impact exercises, such as walking, cycling, and swimming, are excellent choices. These exercises avoid overtaxing the legs.
Remember that intense exercises such as running and weightlifting can strain your legs and worsen vein problems. If you already have varicose veins or other vein problems, talk to your doctor before starting a new exercise program. They will be able to recommend the best types of exercise for your particular situation.
Myth #7: Varicose veins can be cured only with natural remedies or lifestyle changes
Many believe varicose veins can be cured only with natural remedies or lifestyle changes. But this is not entirely true. Although lifestyle changes, like weight loss, can reduce the risk of varicose veins, they cannot cure the existing ones. Treatment of varicose veins may also include compression stockings and minimally invasive procedures.
Myth #8: Varicose veins are cured with creams and lotions
Many creams and lotions on the market claim to reduce the appearance of varicose veins. The truth is that these products are not effective in treating the underlying problem. Weak or damaged valves cause varicose veins in veins. But creams and lotions cannot repair or strengthen these valves.
Myth #9: Compression stockings are uncomfortable and unsightly
Compression stockings may not be stylish, but they are an effective treatment for varicose veins. They put pressure on the legs, which helps improve blood flow and reduce swelling. Modern compression stockings are comfortable, lightweight, and available in various colors and styles. You will be able to find a pair that suits your needs and your style.
Myth #10: Vein treatments are painful and need a long recovery time
Many people avoid undergoing treatment for varicose veins because they believe it will be painful. Also, they think it will need a lengthy recovery period. However, modern varicose vein treatments are minimally invasive. These treatments are virtually painless and require little or no downtime. Endovenous laser therapy (EVLT) and sclerotherapy can be performed in an outpatient setting. Patients can usually return to their regular activities on the same day.
Myth #11: Surgery is the only treatment option for varicose veins
Surgery may be necessary in some cases of severe varicose veins. But now, there are many less invasive treatment options available. There are now many minimally invasive treatments that are suitable for most patients. Sclerotherapy, for example, involves injecting a solution into the affected vein to collapse it. Endovenous laser treatment (EVLT) is another option that uses a laser to heat and seal the affected vein.
Conclusion
Varicose veins can be a frustrating and uncomfortable condition. But myths and misconceptions about varicose veins can make knowing how to treat them challenging. By understanding the truth behind these myths, you can take steps to reduce your risk of developing varicose veins. If you are concerned about your varicose veins, talk to a doctor who can recommend the best treatment.
Pin This Post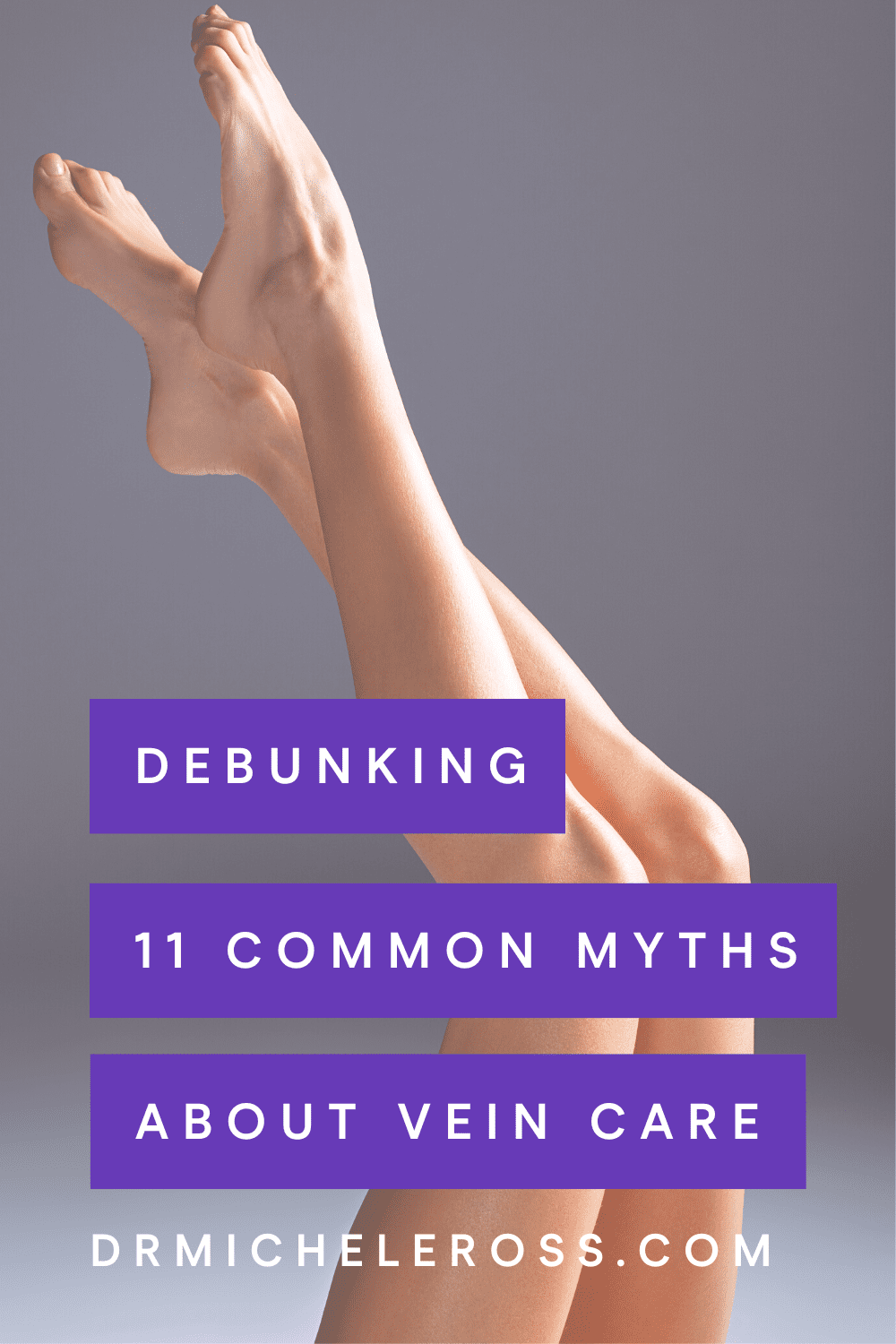 Share This Post